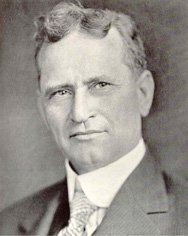 Alfred Lawson - WAHF
Alfred W. Lawson
Born: March 24, 1869
Died: November 29, 1954
Inducted: 1992

Alfred W. Lawson was born in London, England and three weeks later his family emigrated to Ontario, Canada. In 1872 another move to the outskirts of Detroit, Michigan and American citizenships.
Lawson observed the flight of a dirigible in 1907. He later reported, "That was the spark that set me afire, and forever afterward I was unable to extinguish the aeronautical blaze that burned within me."
In 1908, after a career in baseball, Lawson settled in Philadelphia where he launched a popular aviation magazine entitled Fly. Two years later Lawson moved to New York City and started a second aviation magazine called Aircraft. The 1912 edition of Webster's dictionary included a "Glossary of Aviation Terms" that had been edited by Lawson.
In the October 1916 issue of Aircraft, Lawson provided his view of aviation's future. This is the first of several predictions he made: "Prior to the year 1970 air traffic will be practiced to such an extent that traffic rules of the air will have to be enforced, certain routes being charted altitudinally, the larger, long-distance ships being given the right of way at the higher altitudes."
Lawson began to seek support for establishing an aircraft factory during March, 1917. Businessmen of Green Bay, Wisconsin offered to invest and the Lawson Aircraft Corporation was established to build training planes for the Army. 
The company's first prototype, the Lawson Military Trainer One or MT-1 first flew on September 10, 1917. Lawson was at the controls for that first flight which lasted about 15 minutes. Lawson reportedly exclaimed, "Boys, any old woman that don't drink, smoke or chew tobacco ought to be able to fly the MT One! That is how safe we have made her."
Lawson spent two weeks in January, 1918 trying to sell the aircraft design to the military and came home with nothing but a request. Military officials wanted an improved model with higher performance capabilities.
Lawson's team went to work designing enhancements to the MT-1 creating a new aircraft designation, the MT-2. Other design work was also being accomplished on a reconnaissance aircraft as well as a steel armored craft called the "Lawson Battler". 
The Military Trainer Two (MT-2) flew for the first time on May 1, 1918. The top airspeed was, at 90 MPH, a full 12 MPH faster than the MT-1. Other design enhancements had been made to meet the military requirements. A purchase agreement for the MT-2 was signed by the Army but was withdrawn after the armistice.
The Lawson Aircraft Company ceased operations in Green Bay, Wisconsin mid-February, 1919. Lawson however had plans for large transport aircraft, plans that required more capital. Lawson traveled south to Milwaukee, Wisconsin where he found support for those ideas.
The Lawson Airplane Company opened its facilities on South Water Street in Milwaukee during April, 1919. The company was formed to build aircraft for the Lawson Transportation Company. The Lawson C-2, which he called an airliner, was completed in August, 1919. This video provides glimpses of both the aircraft and Lawson.
The following week it left on a trip to New York City and Washington, D.C. with stops along the way. Large crowds marveled at this latest step in aviation progress.
In 1920, based on the success of his first airliner, a larger design was built. Completed in 1921, an attempt to takeoff resulted in a crash and the end of the company. In 1928 Lawson made another attempt to enter the airline industry with a 100 passenger design which was never completed. In the history of aviation, Lawson's work stands out as a significant contribution to the founding of the aviation industry.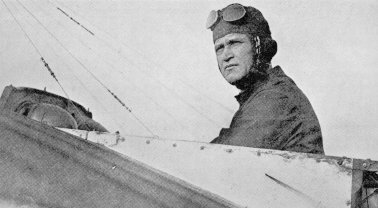 Alfred Lawson at the Controls of a Bleriot in 1913 - WAHF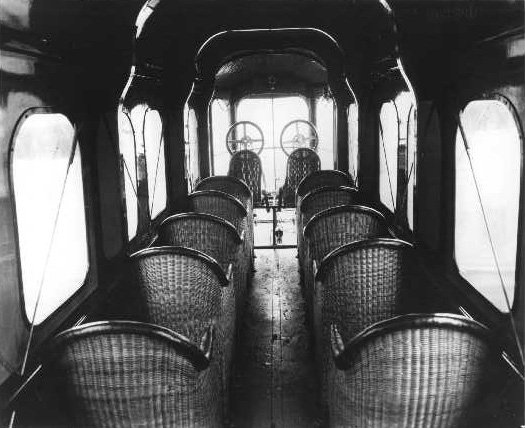 Alfred Lawson airline interior - WAHF