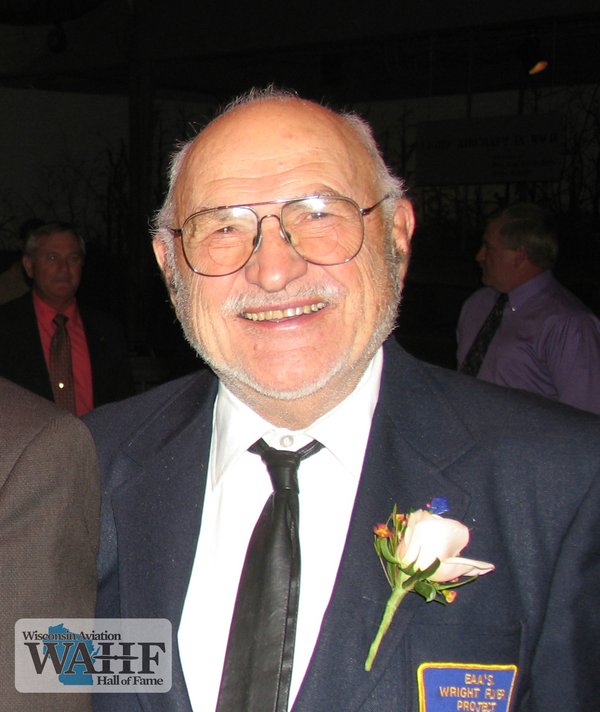 Archie Henkelmann
Born: July 6, 1931
Inducted: 1994

Born in the Town of Hewitt in Marathon County, Wisconsin, Archie made his mark in the world of aviation as an instructor and supervisor at the Janesville Vocational School, now known as Blackhawk Technical College. He logged his first flight in a Piper J-3 Cub, as a flight student at the Merrill, Wisconsin airport in August, 1945.
His interests would lead him into the field of aviation maintenance and, by 1952, had received both the A&E Mechanic ratings at the Janesville Vocational School.
Wisconsin Central Airlines hired Archie to join their maintenance team in February, 1952. His airline career was interrupted by the military draft board in July, 1953. While in the service he attended the U.S. Army Aviation Mechanics School and finished his tour as a helicopter mechanic's instructor.
Returning home he was accepted back at his former employer airline now with a new name -- North Central Airlines. Archie worked at both the Minneapolis and Chicago bases becoming a lead mechanic.
In January 1956, Archie accepted the offer by Janesville Vocational School to be their aviation mechanics instructor. Archie embraced the programs' founding philosophies which have continued to earn accolades for not only the school but its graduates as well. It wasn't long before Archie had become the Director of the Airframe, Power plant and Avionics Programs. Under his direction the program continued to grow, and to this day, has the enviable reputation of developing the talents of young men and women who are consistently sought out by the aviation industry.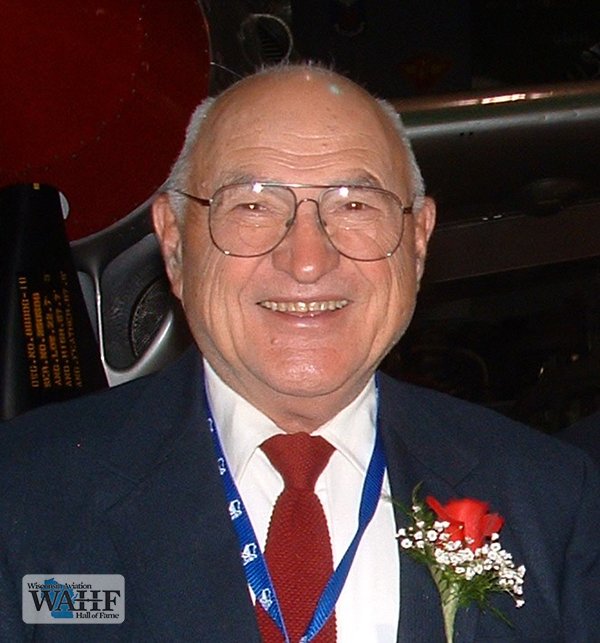 Archie Henkelmann 2006 Banquet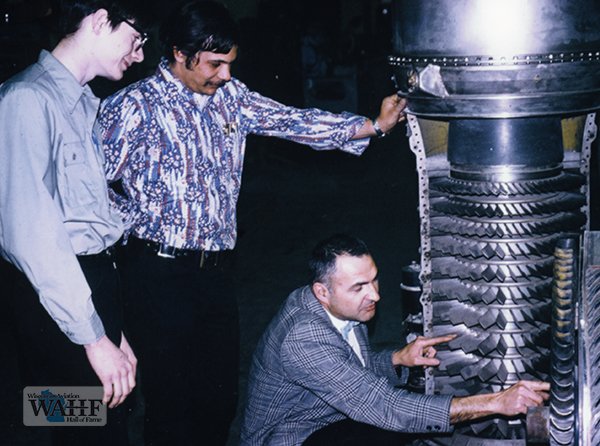 Archie explaining jet engine to students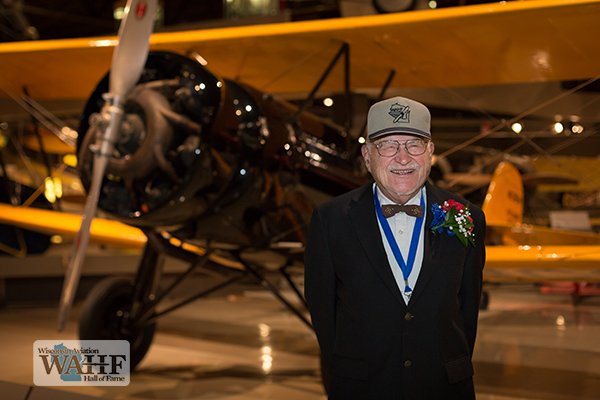 Archie Henkelmann 2017 Banquet