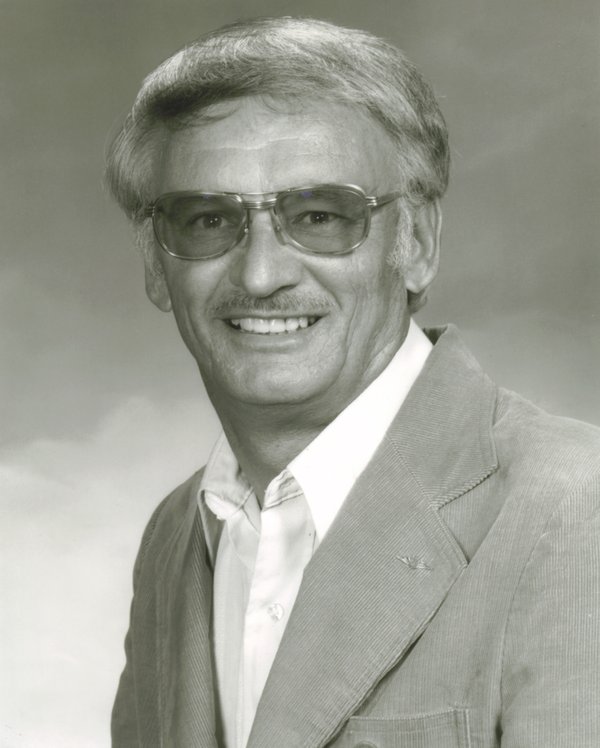 Art Scholl - Art Scholl Aviation
Arthur "Art" Scholl
Born: December 24, 1931
Died: September 16, 1985
Inducted: 1994

Born in the Milwaukee suburb of Brown Deer, Art learned to fly in 1950 and by 1974 was judged the U.S. National Aerobatics Champion. He was a nine-time member of the U.S. Aerobatics Team and performed his spectacular air show routine all over the U.S. and Canada in his Pennzoil Super Chipmunk.
Along with his credentials as a top competition and air show pilot Scholl held an AA, BS, MA and PhD in Aeronautical Engineering and was a professor of aeronautics for 18 years.
In his first job, at the China Lake Naval Ordinance Test Center, he worked on the redesign of an eight nozzle, spin stabilized rocket. That work increased the rocket's flight distance and payload capability. Many of the principals he proved are still in use today.
Art held most of the fixed wing pilot certificates -- ATP and instructor and was also a mechanic holding the A&P Mechanic Certificate and Inspection Authorization.
He became a much sought after pilot by the movie and television industries having flown in more than 100 films and shows including: "The Right Stuff", "The Great Waldo Pepper" and "Baa Baa Black Sheep."
With a list of aeronautical credentials encompassing education, aerobatics competition, air shows and motion picture pilot, Art Scholl has become one of aviation's legendary figures.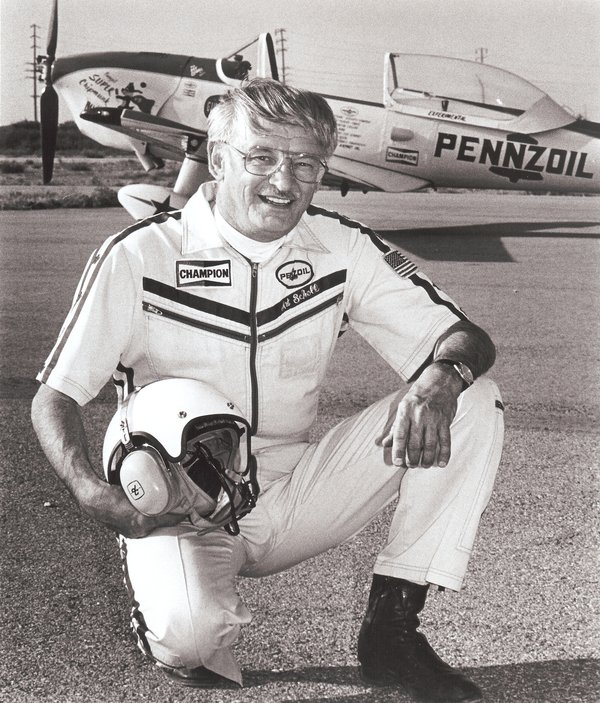 Art School and is Super Chipmunk - Art Scholl Aviation