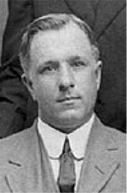 Pilot, Inventor
Arthur P. Warner
Born: April 18, 1870
Died: March 22, 1957
Inducted: 2000

At the tender age of 12, A. P. Warner  told his grandfather he wanted to be an inventor. "Arthur, you are too late," his grandfather replied. "Everything to be invented is invented, and there is no use your wasting time in trying to make something new."
Warner obtained a limited education in electrical engineering and then began inventing. His more notable inventions include the first magnetic speedometer for automobiles and the electric brake.
He formed the Warner Instrument Company in 1904 which later became the Stewart-Warner Company. Later still he became president of the Warner-Patterson Company and in 1955 was made chairman of the board.
Mr. Warner was the first individual American to buy an airplane, one of the first ten Americans to fly an airplane anywhere and the first person to fly an airplane in Wisconsin.
Warner would often tell a story of a lecture he had attended by a Harvard mathematician. The professor proved conclusively that flight in a heavier-than-air machine was a mathematical impossibility.
Author Seth Shulman in his book, Unlocking the Sky described Warner's visit to the Curtiss facility in Hammondsport, NY ... 'When Warner came to the plant to make the sale, he remembers Curtiss' operation as "little more than a shed with a few tools in it."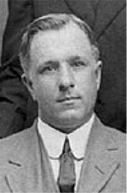 Pilot, Inventor