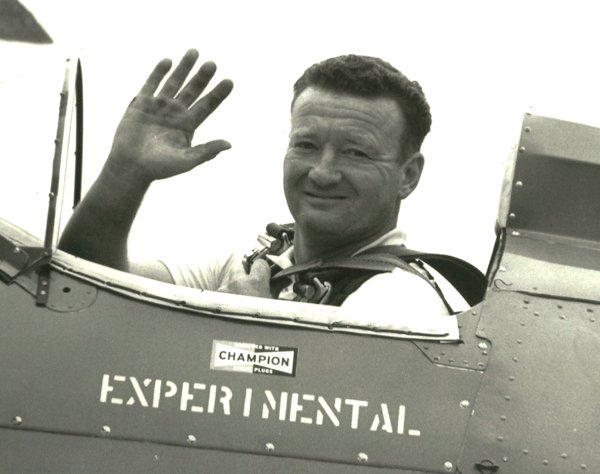 Bill Adams
Bill Adams
Born: November 10, 1925
Died: July 23, 1966
Inducted: 2013

Born in Watertown, Wisconsin, and raised on a nearby farm, William J. "Bill" Adams discovered aviation while hanging out at the local airport. While working at A.O. Smith in nearby Milwaukee, he went to flight school, earned his private and commercial pilot certificates, then started working as a crop duster.
In 1948, he saw the Cole Brothers Air Show and became hooked on stunt flying. He bought a stock Stearman, installed a 450-horsepower engine and became a show pilot.
By 1952 he was a regular performer with the Cole Brothers, flying in 150 shows until 1960, when he struck off on his own. The Bill Adams Air Show became one of the most popular aerobatic shows in the country. Bill was the star, with his signature triple snap roll, delighting and thrilling the spectators. An air show pilot first and foremost he also earned top honors in national aerobatic competitions. He became so well known that his mentor, Duane Cole, declared "Wisconsin is famous for beer, cheese, and Bill Adams."
He was a solid professional who always traveled with multiple aircraft and a crew of top-flight mechanics. Personable and outgoing, he was comfortable with print reporters and in front of television cameras. A sharp businessman, he was among the first aerobatic pilots to acquire a national sponsor and to build his own "brand."
His life was cut tragically short when equipment failure caused a crash of his Stearman at an Indiana air show in 1966. His achievements were recognized by his peers when he was inducted into the International Council of Air Shows Hall of Fame in 2012 and the International Aerobatic Club Hall of Fame in 2013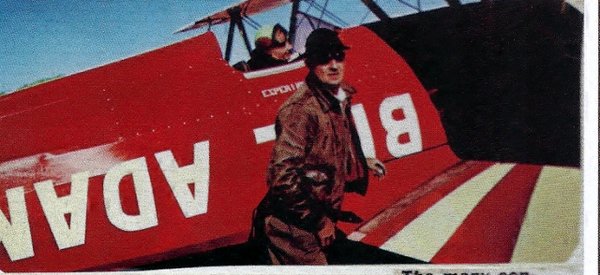 Adams 2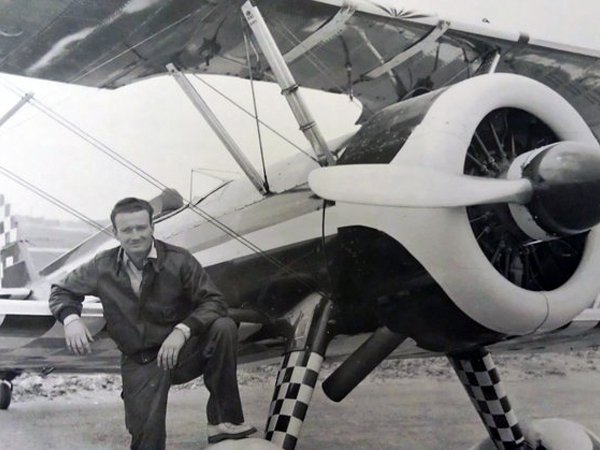 Adams Stearman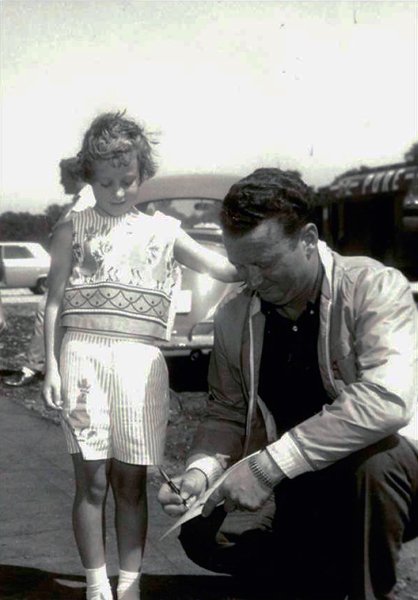 Adams Autograph