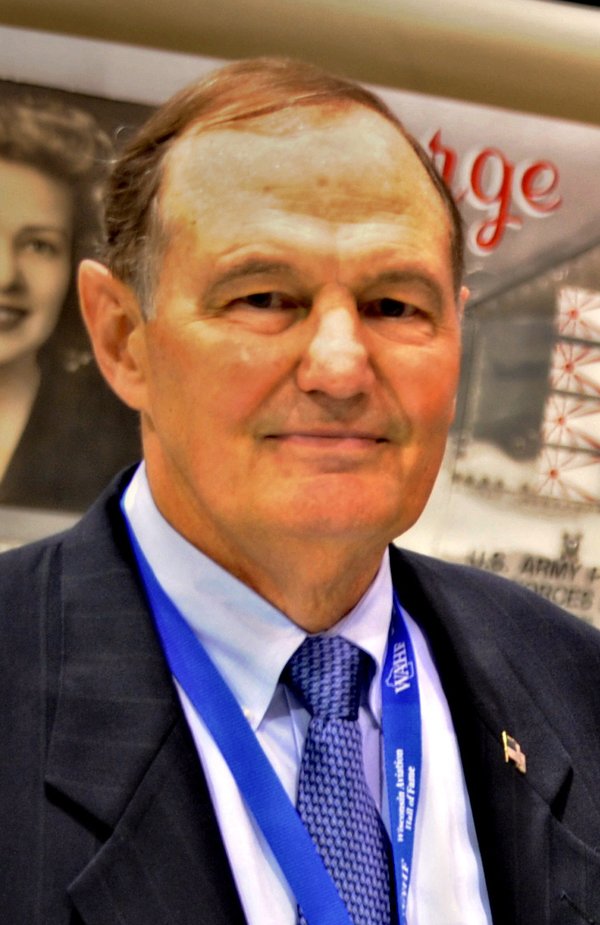 Charles A. "Chuck" Vehlow
Born: February 10, 1946
Died: July 8, 2010
Inducted: 2015

Born and raised in Waukesha, Wisconsin, Charles A. "Chuck" Vehlow distinguished himself during a 46-year career as a military and civilian pilot, aeronautics, professor at West Point, and aerospace executive.
Chuck graduated from Waukesha South High School in June 1964 where he excelled in academics and sports. He entered the U.S. Military Academy at West Point and upon graduation in 1968 was commissioned a second lieutenant in the Engineering Branch. In October 1969, First Lieutenant Vehlow reported for a one-year course in helicopter training. Upon graduation he went to South Vietnam, where he joined the 101st Airborne Division as a pilot flying the AH-1G Cobra. Of his 1,900 hours of military flying, 715 were in combat. Vehlow was awarded the Silver Star, three Distinguished Flying Crosses, and the Bronze Star.
Captain Vehlow entered the Massachusetts Institute of Technology in 1975 for a two-year graduate program leading to a Master of Science in Aeronautical Engineering degree. Upon graduation, the Army sent Major Vehlow to the Naval War College as a student in the College of Naval Command and Staff.
Vehlow served 14 years of active duty with the Army, transferring to the U.S. Army Reserve in 1982. He continued his military service and education, graduating from the Army War College and promoting to Colonel in 1990. He retired from the Army Reserve in 1997. Along the way, he earned a Master of Business Administration degree. His post-active duty business career led to several executive positions including Vice President for Apache Programs at McDonnell Douglas/Boeing Helicopter and Vice President and General Manager of Boeing Helicopter Division. In these positions he was responsible for major defense programs including the AH-64 Apache Longbow, CH-47 Chinook, RAH-66 Comanche, and V-22 Osprey. As a commercial pilot and flight instructor, Chuck flew more than 3,200 hours in 30 different aircraft.
In 2000, Chuck entered a new business area, medical devices, serving as Chief Operating Officer for Power Medical Interventions. In 2001, he was asked to serve the nation on the Army Science Board, providing the Army with sound technological advice. He returned to the defense industry in 2002 at Metal Storm Limited, a company that develops electronics to fire projectiles at a high rate of speed. He currently serves as Founder and President of Gauntlet Aviation, a collection of aerospace executives who serve as a resource to help firms serve and support their aerospace clients.
In every dimension of his aviation career, Check Vehlow has excelled, achieved remarkable results, and earned the highest praise.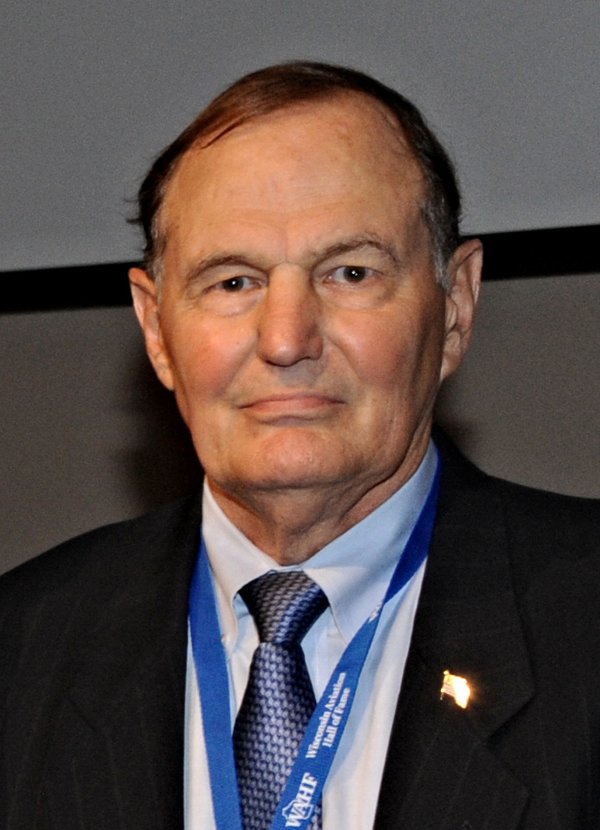 Charles Vehlow WAHF Induction Ceremony - WAHF