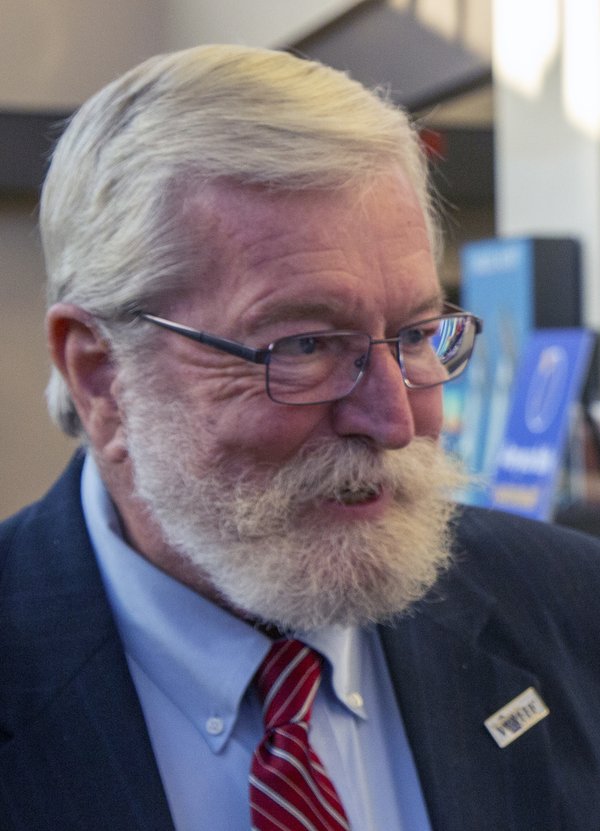 Charles Swain
Inducted: 2017

Born and raised in Beaver Dam, Wisconsin, Chuck always had an interest in aviation. He joined the Dodge County Squadron of the USAF Auxiliary-Civil Air Patrol and rose through the ranks to become a cadet officer and commander of the cadet squadron. Upon graduating from Wayland Academy, he attended Embry-Riddle Aeronautical University (Daytona Beach) earning a Bachelor of Science degree in Aviation Maintenance. Today, Swain holds an Aircraft Mechanic Certificate with Airframe and Powerplant ratings (A&P) and the Inspection Authorization (IA).
His first job out of school was with Boeing Aircraft. Chuck soon learned however that Boeing was cutting back; he received his first check and his furlough notice at the same time. His second job in aviation soon followed as an aircraft mechanic with Delta Airlines at Chicago O'Hare (ORD). About this same time, he married Tina Spangler. As oft times happen, children soon entered the picture and the urge to return home was too strong to ignore. The Swains returned home to Beaver Dam and eventually there were five: Chuck, Tina, Charles Jr, Andy, and Molly.
Swain went to work for Paul Baker, founder/owner of Beaver Aviation located at Dodge County Airport, Juneau, Wisconsin (UNU). Paul mentored Chuck and after working together for a few years Chuck purchased Beaver Aviation in 1975. Chuck trained with WAHF inductee Roy Reabe and earned his Private Pilot Certificate. He owned a Piper Tri-Pacer until he and Tina realized they couldn't raise a family in an airplane, so he sold it in favor of their house. After 30 years in business, Swain sold Beaver Aviation to Eric Nelson in 2005, but he still works there part-time.
Swain is not one to sit back and watch the world go by. He participates and gives of his time and talents when and where he can make an impact. After getting reestablished at home in Beaver Dam, Chuck was elected a County Board Supervisor and then County Board Chair. He served on numerous committees and chaired some of them. He is an active and long-time member of the Beaver Dam Kiwanis. Swain became an FAA Accident Prevention Counselor and was a long-time member of Wisconsin Bureau of Aeronautics Conference Planning Committee. The Governor appointed him to a special accident investigation committee and another committee to design the overhaul of the State of Wisconsin Air Services.
Chuck was a member of the Wisconsin Aviation Trades Association (WATA) becoming a board member and eventually chairman. He is a supporter of the Wisconsin Aviation Hall of Fame and in 2005 was elected to serve on its board.
Chuck continues to provide guidance, counsel, professionalism, and labor to the aviation industry. All of aviation is better for it.