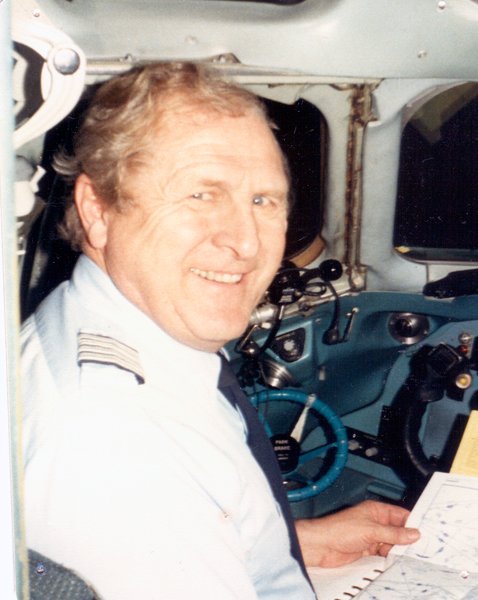 Dan Donovan
Born: April 3, 1927
Died: June 17, 2016
Inducted: 2011

Born in Green Bay in 1927, and raised in Niagara, Wisconsin, Dan Donovan began his flight instruction at age 13 and soloed in a Cub at age 16. It was the beginning of more than seven decades as a pilot and more than 43,000 hours of flight time.
After two years in the Navy, graduation from Marquette University, and work as a flight instructor at Milwaukee's Timmerman Airport, Donovan became a pilot for North Central Airlines. Over the next 33 years, he occupied the pilot's seat in airliners ranging from North Central's DC-3s to Republic's Convairs, and on to every model of Northwest's DC-9s.
His passion for safety and advanced pilot training earned him a seat on the Air Line Pilots Association's Accident Investigation Board at its creation in 1974. Safety and training programs he initiated at Republic became models for other airlines and led Dan to additional service on numerous regional, national, public and private research, training, and safety boards and committees.
"During the darkest hours that follow an accident or violation, Dan always was there."
Upon his retirement in 1987, Donovan received the prestigious Air Safety Award of the Air Line Pilots Association. In his "leisure" hours, Donovan volunteered for service in the Civil Air Patrol, serving as an instructor and check pilot for 30 years. Known as "the primary architect of the safety culture" for the CAP in Wisconsin, his was "the last word," for CAP pilots.
In acknowledgement of his professionalism, piloting abilities, and safe operations for more than 50 years, Donovan was awarded the Wright Brothers Master Pilot Award by the FAA in 2008.
For the pilots of ALPA, "He was our teacher and helper in the finest sense of the word… and our professional environment is a safer one because of Dan."