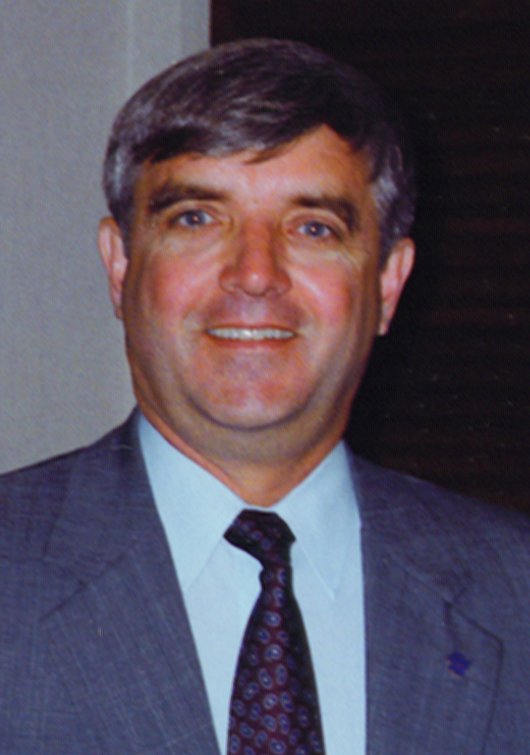 Daniel Brandenstein
Born: January 17, 1943
Inducted: 1992

Daniel Brandenstein was born and grew up in Watertown, Wisconsin. After graduating from the Watertown High School in 1961 he attended the University of Wisconsin - River Falls. He graduated from River Falls in 1965 with a BS degree and has been named a Distinguished Alumnus by the school.
In 1965 he entered active duty with the U.S. Navy. He earned his wings of gold in May 1967. Brandenstein flew 192 combat missions during the period from 1968 until 1970 from aircraft carriers deployed in the Southeast Asia conflict.
Among his many awards and decorations are the Distinguished Flying Cross, 17 Air Medals, 2 NASA Outstanding Leadership Medals, four NASA Space Flight Medals, two NASA Distinguished Service Medals, the Iven C. Kincheloe Award and the AIAA Haley Space Flight Award.

Captain Brandenstein is a graduate of the Naval Test Pilot School and has conducted tests of electronic warfare systems on various naval aircraft.

He has logged more than 6,400 hours of flying time in 24 different types of aircraft and 400 carrier landings.
Brandenstein was selected by NASA to become an astronaut in August, 1979. He has flown four Space Shuttle missions since 1983. He served as pilot on his first flight aboard Challenger in 1983, commanded the crew on Discovery in 1985, was again the crew commander on Columbia in 1990. That flight was the longest shuttle mission flown to date with 173 orbits of earth in 261 hours. His most recent flight was as crew commander on the shuttle Endeavor. This mission involved the retrieval and redeployment of a non-functioning Intelsat satellite. He has logged over 789 hours in space.

Captain Brandenstein was the Chief of the NASA Astronaut Office from 1986 until his retirement from NASA and the Navy in October, 1992.

Today, Brandenstein is Vice President and Program Manager of the Mission Support Operations Contract at Lockheed Martin Space Operations.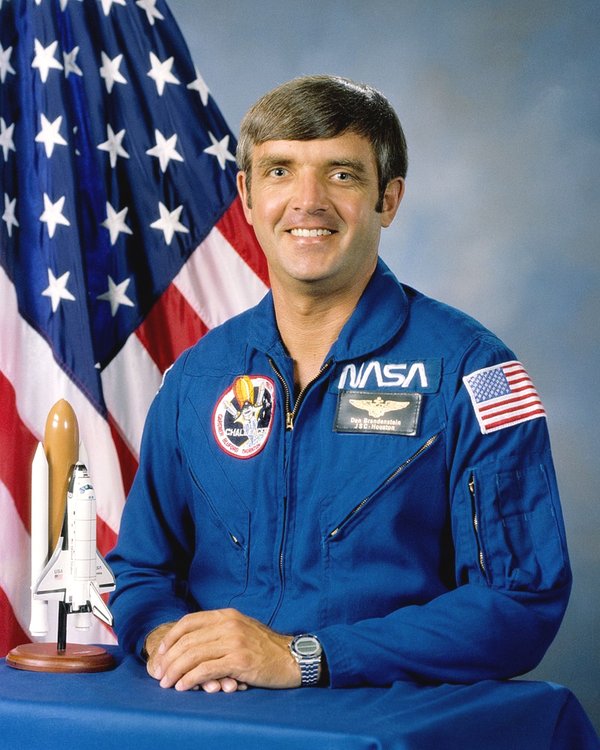 Daniel C Brandenstein - NASA photo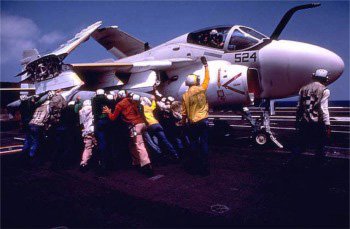 Deck crew moving Grumman A-6 - Submitted photo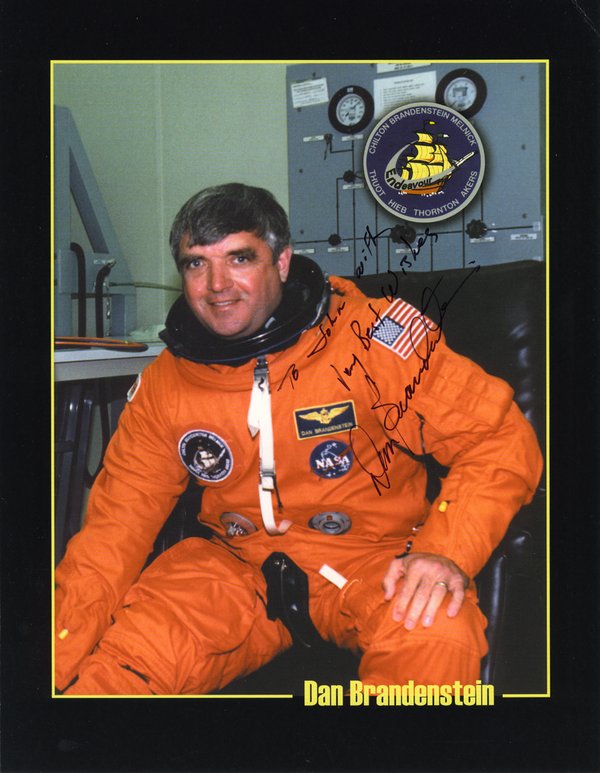 Dan Brandenstein suiting up - NASA photo