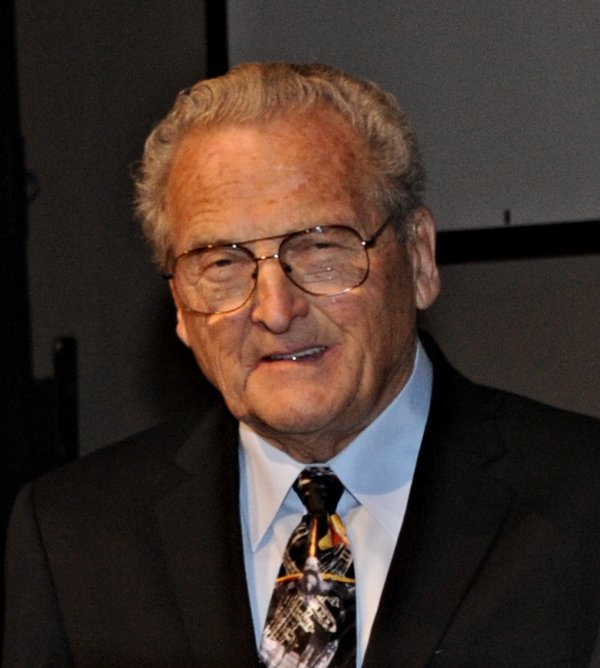 Darrel R. Gibson
Born: February 2, 1933
Inducted: 2015

Born in 1933 in Durand, Wisconsin, Darrel worked at his father's service station as a youth and learned that the travelling public comes to you for service and when the job's done right, they'll return. Darrel volunteered for the Army in February 1953, serving as a vehicle mechanic. In February 1955 he was honorably discharged as a Sergeant. He then spent a year and a half in Chicago at A&P School and also worked for United Airlines at Midway Airport.
In 1958 he went to work for badger Aviation in Eau Claire. By 1960 he was running the shop and fuel service. Darrel founded Gibson Aviation in 1961 and became the manager of Eau Claire's airport. Darrel was a Cessna and Piper dealer and offered charter flights. Line service, flight instruction, maintenance and sales were dependent on and assisted each other. Dedicated employees, his wife, and six children all contributed to its success.
Darrel's service as airport manager from 1961-1976 was demanding. In 1961, he assisted North Central Airlines' move into a new terminal building. In 1967, he oversaw taxiway, ILS, and Runway 4/22 extension projects. North central Airlines progressed from using DC-3s, Convair 340s and 580 propjets to DC-9s with eight flights a day. In 1976 they were at peak passenger loading. Keeping runways clear of snow and ice was a major concern. Darrel acquired the equipment needed for snow removal and mowing operations.
Darrel wrote the airport's certification, security, and crash rescue manuals. He and his employees took care of the terminal and airport maintenance and were on call at all hours. The city transferred airport ownership to Eau Claire County in 1979. Darrel was instrumental in the design and construction of the airport's new FBO facility in 1987. Gibson Aviation was sold in 1989, leaving a legacy that includes a son and grandson involved in aviation today.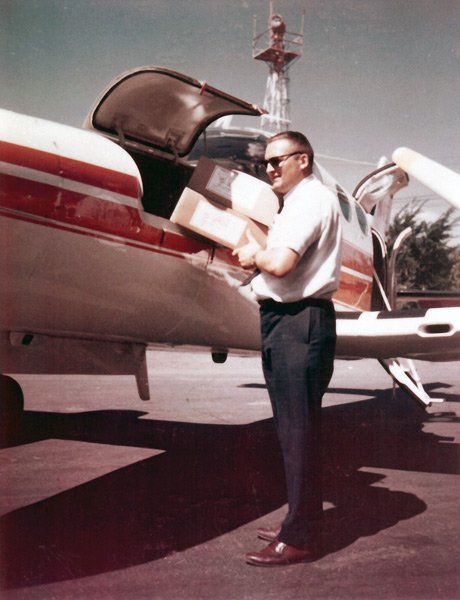 Darrel loading freight in Cessna 402 - Submitted photo (1969)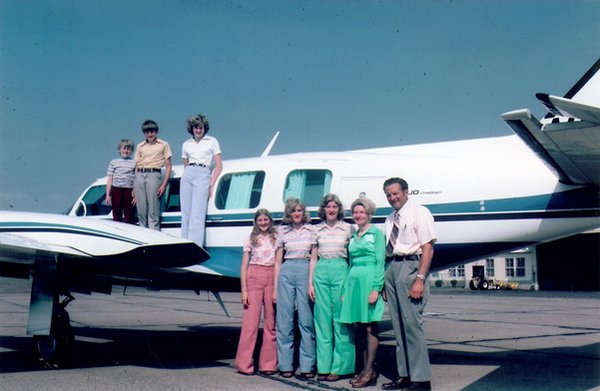 Gibson family - Submitted photo (1983)