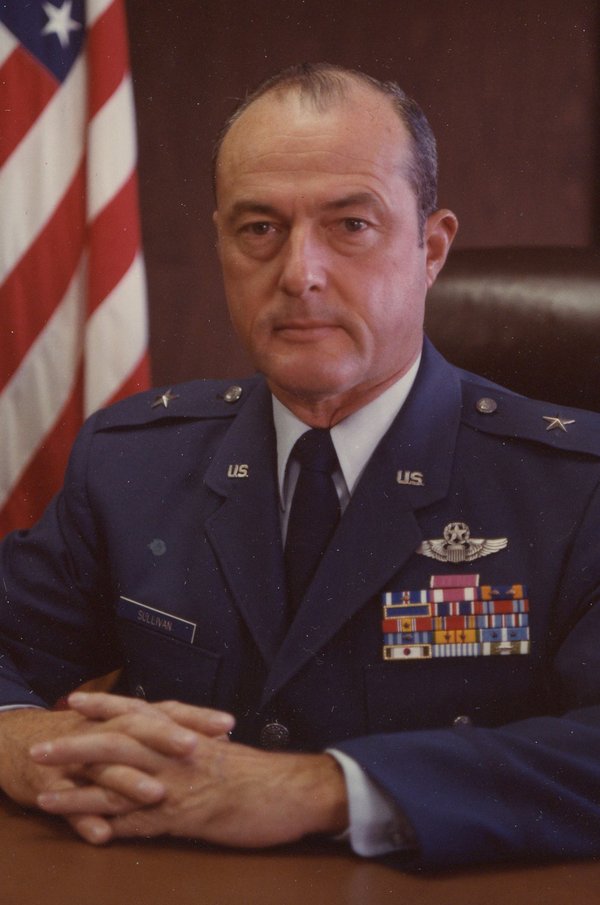 Military Pilot - USAF
Dennis Sullivan
Born: September 23, 1927
Died: December 14, 2020
Inducted: 2011

A native of Chippewa Falls, Wisconsin, Dennis Sullivan was born in 1927 and graduated from McDonell High School in 1944. In 1946 he entered the Naval Academy at Annapolis, graduating in 1950 and transferred to the United States Air Force where he was commissioned a second lieutenant. He completed pilot training 1951, checking out in the Lockheed F-80 Shooting Star.
During the Korean War Sullivan served with the 80th Fighter-Bomber Squadron, flying 100 combat missions in F-80s. After completing his tour he came back to Wisconsin to fly the North American F-86 Sabre and Convair F-102 Delta Dagger for four years at Truax Field in Madison.
Subsequent assignments included Harmon AFB, Newfoundland, the Air Command and Staff College, and piloting Convair F-106 Delta Darts at McChord AFB, Washington. He then became a special projects officer at the Pentagon. Assigned to the classified CIA Oxcart Mission, he flew the Lockheed A-12 supersonic jet on reconnaissance missions in South East Asia. On June 26, 1968, Dennis Sullivan and his fellow A-12 operational pilots were awarded the CIA Intelligence Star for Valor.
After Oxcart, his assignments included Headquarters Aerospace Defense Command in Colorado; Vice Commander of the SR-71 Blackbird Wing at Beale AFB, California; Vice Commander of Chanute Technical Training Center, Chanute AFB, Illinois; 323rd Flying Training Wing Commander at Mather AFB, California; Deputy Chief of Staff at Air Training Command, Randolph AFB, Texas, where he was promoted to Brigadier General on February 1, 1977.
General Sullivan then became the 12th Air Division Commander at Dyess AFB, Texas. His last assignment was as Command Director in Cheyenne Mountain, Colorado, before retiring on March 1, 1983.
General Sullivan is a member of the Society of Experimental Test Pilots and the Blackbird Laurels Society. He is an Air Force Command Pilot with 7,000 hours. He was awarded the Legion of Merit with one oak leaf cluster, Distinguished Flying Cross with one oak leaf cluster, Meritorious Service Medal, Air Medal with two oak leaf clusters, and the CIA Intelligence Star.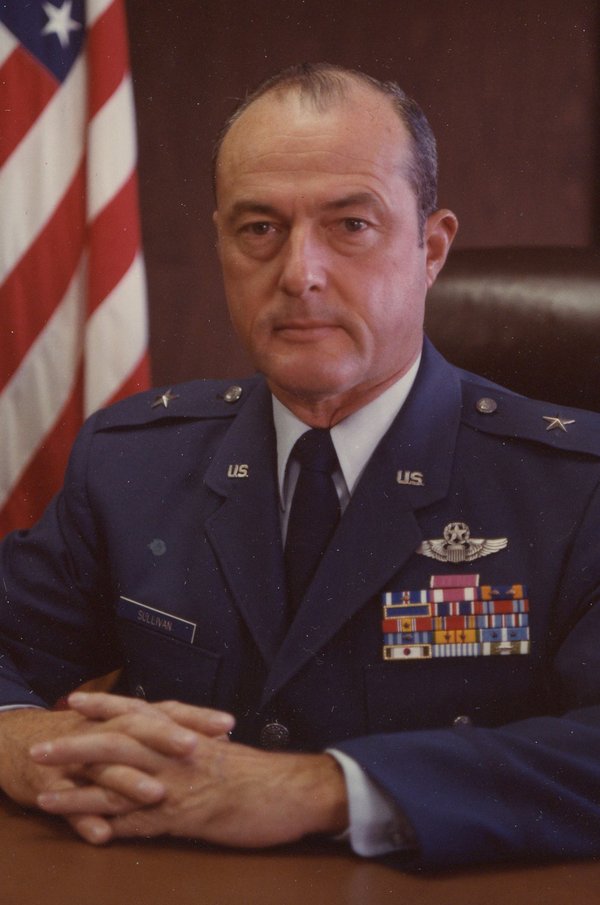 Military Pilot - USAF