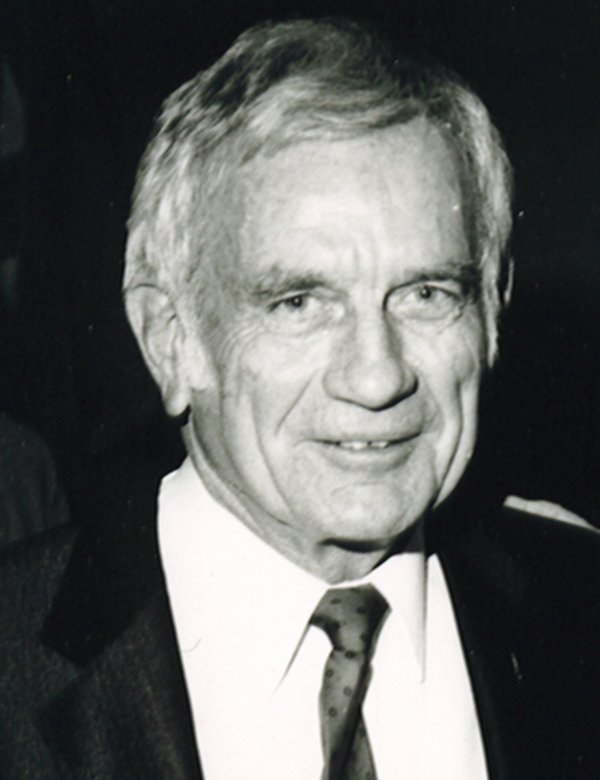 Donald K. "Deke" Slayton
Born: March 1, 1924
Died: June 13, 1993
Inducted: 1988

Born at the St. Mary's Hospital in Sparta, Wisconsin Slayton graduated from Sparta High School and later the University of Minnesota.
He entered the U.S. Army Air Corps in April, 1942 and received his wings in April 1943. During World War II he flew 56 combat missions as a B-25 pilot with the 340th Bombardment Group over Europe. Slayton returned to the United States during 1944 as a B-25 instructor. In April 1945 he was sent to Okinawa and completed seven combat missions over Japan.
After the war, Slayton studied aeronautical engineering at the University of Minnesota while flying as a member of the Minnesota Air National Guard. Upon graduation, he was hired as a junior engineer at Boeing in the summer of 1949. Deke left Boeing and rejoined the Minnesota Air National Guard before being recalled to service in 1951.
Captain Slayton was assigned to Edwards Air Force Base in June 1955 as a test pilot. Confusion began almost immediately as there were two other test pilots with the first name of Don. In attempt to keep them straight, Slayton was addressed as DK, using his initials. DK eventually became Deke. That is how Don Slayton became known as Deke. It's interesting to know that his family and oldest friends always called him Don.
While at Edwards, Deke Slayton flew test flight missions on the F-101, F-102, F-105 and the F-106. During 1959 he was ordered to report to Washington DC for a classified briefing. That briefing would provide him and six others an opportunity they could only have dreamt of in their wildest dreams.
Named as one of the NASA Mercury astronauts in April 1959 Slayton became the first Chief Astronaut Officer in September 1962 and was responsible for the management of the astronaut office. In November 1963 he resigned his commission as an Air Force Major to assume the role of Director of Flight Crew Operations.
Slayton logged 217 hours and 28 minutes is his first space flight. He flew as the Apollo Docking Module Pilot of the Apollo-Soyuz Test Project mission from July 15 - 24, 1975. Slayton was named a Fellow in the Society of Experimental Test Pilots on September 25, 1976.
This joint space flight culminated with the first meeting between American astronauts and Soviet cosmonauts while in space. The crewmen of both nations participated in a rendezvous and subsequent docking of the two spacecraft marking the successful test of a universal docking system.
As Manager of the Space Shuttle Approach and Landing Test from December 1975 through November 1977, Slayton directed the Space Shuttle through a series of critical Orbiter flight tests. Some tests verified the capability to ferry the Space Shuttle aboard a Boeing 747 which was used as a launch vehicle. From November 1977 until retiring in March 1982 he served as Manager for Orbital Flight Test.
Among other special honors, Slayton has been awarded four NASA Distinguished Service Medals, two NASA Outstanding Leadership Medals and the Collier Trophy.