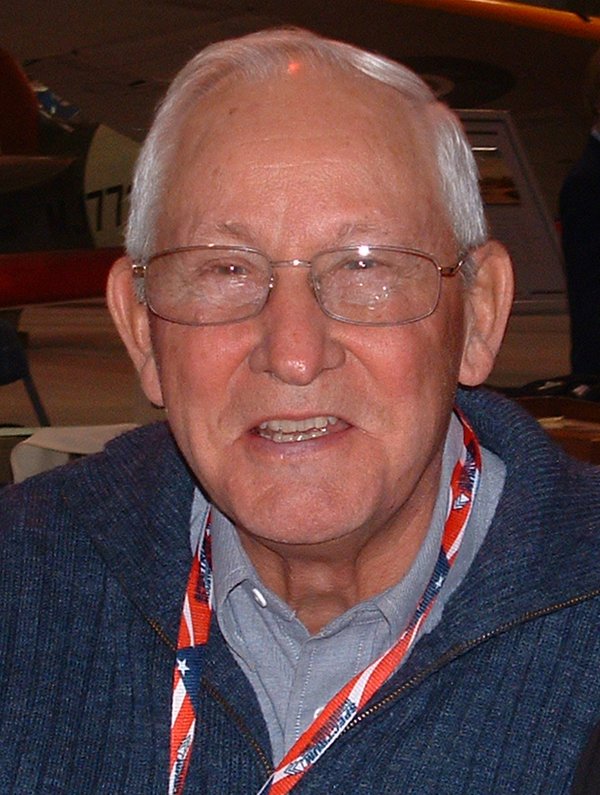 Don Voland
Inducted: 2014

Born in Thiensville, Wisconsin, Don Voland spent his youth working on the family farm. His aviation interest was sowed while pulling weeds from the fields, watching Cubs and Aeroncas flying overhead.
Don enrolled at Iowa State University–Ames in September 1952. While there, he joined an aero club and earned his private pilot certificate before graduating with a Bachelor of Science in business management. Soon after, he was commissioned in the US Air Force as a 2nd Lieutenant. Ordered to active duty in June 1957, he reported to Lackland AFB and then to Moore Air Base for Primary Pilot Training flying T-34 and T-28 aircraft. Awarded U.S. Air Force Pilot wings in July 1958, he completed helicopter training at Stead AFB, Nevada. His active duty tours in the Air Rescue Service took him to Korea flying the H-19. Don flew single and multiengine aircraft as well as helicopters in his duty assignments before completing his USAF career in December 1962.
While in the military, Don procured plans for a Benson Gyrocopter, using the plans as a basis to become one of the earliest builders of the Benson. Don modified the control system to provide a conventional control stick rather than the overhead rotor control as designed. He flew the modified gyrocopter until 1960, when he donated it to the EAA Museum.
Don's civilian life began in West Allis as sales manager with Milwaukee Helicopter Airways. He then took a position with Omniflight Helicopters, Inc., in Janesville, serving as Chief Pilot until 1972. Don also flew pipeline patrol and transport flight duties with the ANR Pipeline Company. Looking for a position that would keep him closer to his family, Don formed Aero Optics Inc., and based it at East Troy Municipal Airport (57C) in 1986.
Don holds the Airline Transport Pilot certificate with Airplane Single Engine/Multiengine Land, Rotorcraft-Helicopter ratings; Flight Instructor Certificate with Airplane, Helicopter, and Instrument ratings. His logbooks reflect more than 60 years and nearly 20,000 hours of flying time, equally divided between fixed and rotary wing aircraft, with experience in low-level aerial application, seeding, reconnaissance, photo and video work, survey, cable, power line and pipeline patrol, passenger and cargo transport as well as mountain operations.
Don has served as president of the Air Troy Estates Homeowners Association and as manager of EAA Helicopter Flight Operations. Annually since 1985, he has conducted Pilot Refresher Courses for East Troy area pilots. He has served in both national and state roles in the OX-5 Aviation Pioneers, most notably as National Governor.