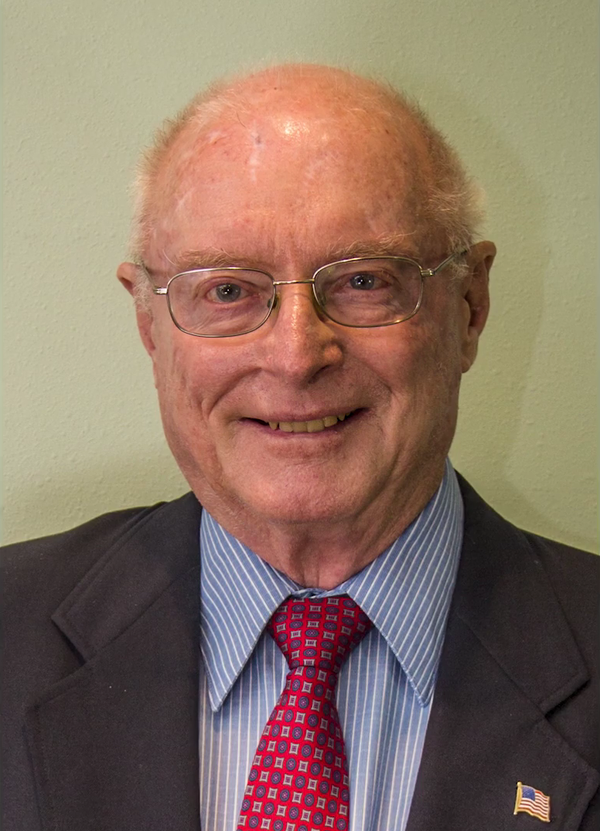 Dr. William Blank
William A. "Bill" Blank
Inducted: 2021

Bill Blank is a Senior Aviation Medical Examiner (AME) and a retired ophthalmologist. When lens implants were new, he was the first ophthalmologist to perform that surgery in La Crosse. Bill is also an FAA medical speaker who gives ophthalmology lectures at AME courses and writes medical articles for the Midwest Flyer magazine. He has also given medical presentations at Wisconsin DOT Aviation Division flight instructor recurrent training classes. Bill continues to do flight physicals because he has a good understanding of the FAA medical certification process - which permits him to be helpful to pilots with problems.
Bill promotes general aviation education and fellowship through his memberships in the La Crosse Area Flyers Club and EAA Chapter 307, and is a past president of both. As a pilot he has about 5400 hours, and is certified as an ATP, SEL, SES, MEL, CFII and private pilot helicopter. He recently learned to fly a helicopter, because of an interest in learning a different aspect of flight. Bill is also the flight advisor for EAA Chapter 307.
Bill has retired as an aerobatic pilot. He has given about 1500 hours of aerobatic instruction, and also did unusual attitude training for Minnesota DNR pilots. He has had a surface air show waiver for 28 years and has flown 198 performances, most in Wisconsin. His shows routinely included volunteer participation in the annual La Crosse Area Flyers Club "Flying Waffles" fundraising breakfast. Bill taught two of his sons to fly. His tail wheel check out was done by a man with pilot's license number 1000 who had learned to fly in a Jenny, and had been a barnstormer and flying circus pilot.
Bill is a volunteer member of the City of La Crosse City of La Crosse Aviation Board; and is a member of the Board subcommittee reviewing the La Crosse Regional Airport' s minimum standards.
He is an Eagle Scout and has been involved with the scouts since his children were small. Bill has been a cub master, was a member of the Gateway Area Council Board for 20 plus years, and has been Council President. He has also received the Silver Beaver leader's award. All three of his sons are Eagle Scouts. Bill routinely recruits area pilots every summer to fly Boy Scouts encamped at Camp Decorah for their Aviation Merit Badge program.
https://air2airtv.com/programs/wi_hof_billblank_master_v1-18731d?categoryId=126229