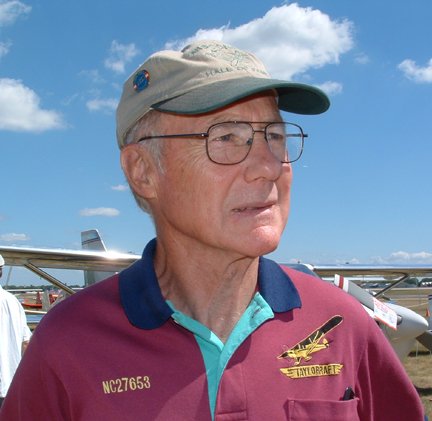 Duane Esse at AirVenture - Submitted photo (2005)
Duane Esse
Born: January 26, 1936
Inducted: 2005

Duane Esse began his career in aviation education as a middle school science teacher in Onalaska, Wisconsin in 1962 where he used principals of flight and aerial field trips to teach science, geography, and geology. He then developed a high school aviation course that attracted students from other districts and became a demonstration program for high schools across the country.
In 1971, Esse was named Chief of Safety for the Wisconsin Aeronautics Bureau where he created and perfected safety training programs for pilots of all aircraft, from corporate jets to ultralights. He conducted countless workshops and seminars and developed a refresher course for flight instructors that became a model for other states to use and improve flight instruction.
In 1990, Duane developed the Aviation Career Education (ACE) Program to encourage and train minority high school students for careers in aviation. Hundreds of Milwaukee area students have participated and, as a result, many are working in aviation today. Thousands of additional Wisconsin students were introduced to aviation through his Aviation Career Day programs.
Esse became a nationally recognized leader in the fields of flight instruction and safety training. He has received numerous awards, among them the FAA's National Aviation Educator Award, and the Distinguished Service Award by the National Association of State Aviation Officials.
Duane lead the Wisconsin Aerospace Education Committee for over thirty years and was a founding member, secretary and board member of the Wisconsin Aviation Hall of Fame. For well over a quarter of a century, no one has had a greater impact on the progress of aviation education in Wisconsin then Duane Esse.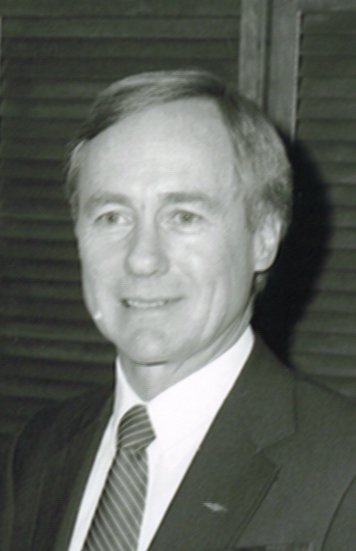 Submitted photo
(1988)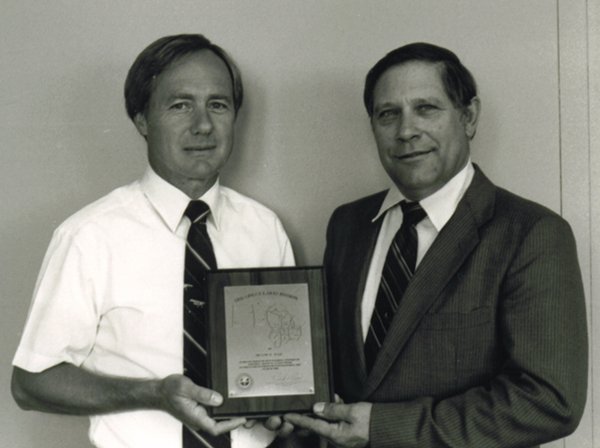 Duane Esse receives the FAA Regional Accident Prevention Counselor Award from Richard Porter, Milwaukee FSDO - Submitted photo