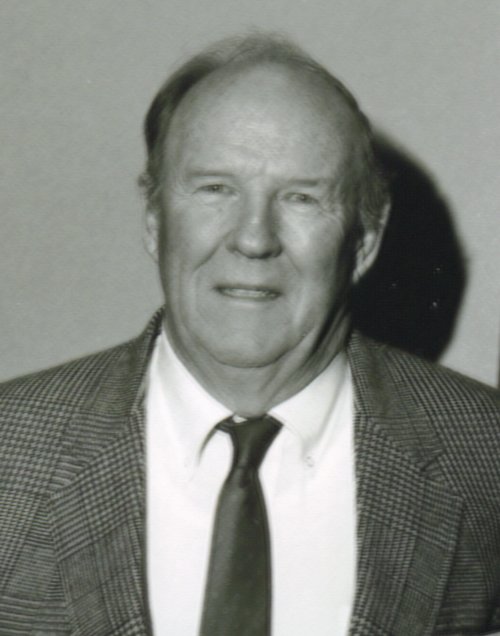 Dave Weiman
Fritz Wolf
Born: March 22, 1916
Died: April 27, 1997
Inducted: 1989

Fritz Wolf was born in Shawano, Wisconsin. He attended Shawano High School where he excelled in athletics. He was on the basketball team that went to the state playoffs in 1933. After graduation from high school, Fritz received a basketball scholarship from Carroll College in Waukesha, Wisconsin. Interestingly, he never played a basketball game for the school. Instead he turned to football, becoming an all-conference full back for three straight years. During that time Carroll's football team lost only one game.
In 1938 Fritz graduated from Carroll College with a degree in Business Administration. He had the opportunity to try out with the Green Bay Packers but missed the try out due to an appendicitis attack. About this time, Fritz realized that if he was ever going to learn to fly, now was the time. In 1939, he enlisted in the United States Navy. Upon completion of flight training in 1940 he received a commission as an Ensign and was assigned to the USS Saratoga as a dive bomber pilot.
In the summer of 1941 Fritz resigned his commission to join the American Volunteer Group (AVG) Flying Tigers. He was assigned to the 1st Squadron (Adam & Eve) as a Flight Leader. In December 1941, Fritz took part in the first Flying Tiger action near Kumming, China, during which he shot down two Mitsubishi bombers. When the group was disbanded on July 4, 1942, Fritz had been awarded a Chinese Air Force 2 and 4 star medal and a Sixth Grade Cloud Banner Decoration for heroism. He was credited with shooting down two bombers and two fighters.
Fritz returned to the United States and, after recovering from a case of hepatitis, rejoined the Navy to train fighter pilots. In 1944, he returned to combat serving on the aircraft carriers Hornet and Yorktown. As skipper of VBF-3 aboard the Yorktown he led the first naval bombing attack on the Tokyo area. Wolf officially shot down his fifth enemy aircraft and was awarded the Distinguished Flying Cross for heroism.
After leaving active duty with the Navy in April, 1946, and while remaining in the Naval Reserve, Fritz became the first paid employee of the new Wisconsin State Aeronautics Commission. He recalled that his first job was to run education programs but preferred operations. He moved into the operations job when it became available. Fritz served in that capacity until September, 1967 when he was appointed Director of Aeronautics. He retired from the Naval Reserve in 1967 as a Commander. When the Aeronautics Commission merged with the newly formed Department of Transportation, Fritz was named Bureau Director. Fritz retired from state service May 8, 1981 after more than 35 years of distinguished service. He held a Commercial Pilot Certificate with single and multiengine ratings.
Fritz Wolf's long list of credentials include serving as President of the National Association of State Aviation Officials, organizing the first agriculture air tours in the nation, he pioneered strobe lighting for tall towers and he established the first minimum airport operation standards in the nation. He organized the first Aviation Weather Roundup on the State network and established Wisconsin's nationally recognized Air Markers program.
In December of 1996, just months before his death, he received his second Distinguished Flying Cross from the United States Air Force for his service with the American Volunteer Group.
On May 19, 2006, Wisconsin governor Jim Doyle signed SB306 into law. The bill renamed the state aviation facility at the Dane County Regional Airport, the Fritz E. Wolf Aviation Center. A fitting tribute to a man who dedicated his life to improve aviation in Wisconsin and the nation.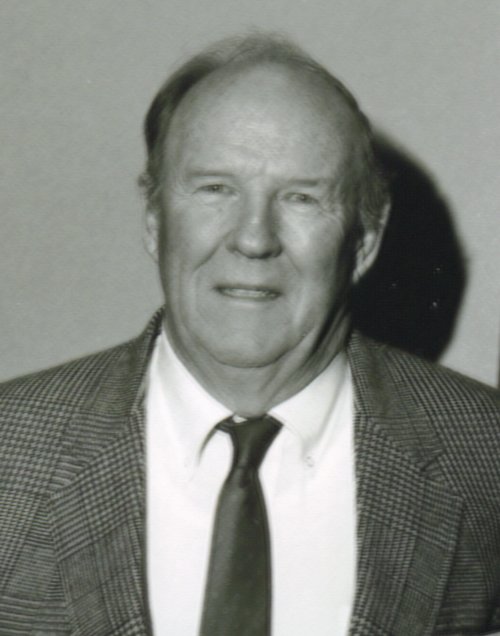 Dave Weiman