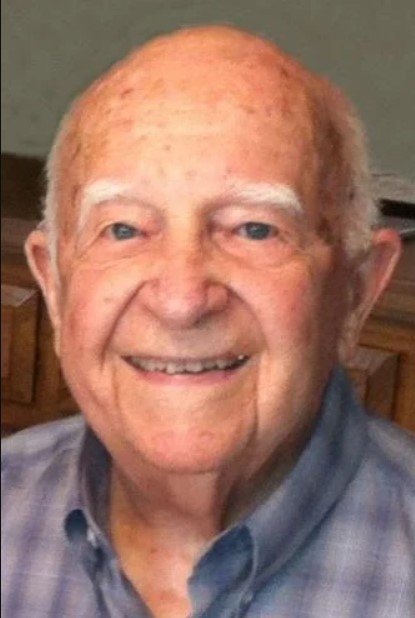 Gene R. Chase - Submitted photo
Gene R. Chase
Born: September 6, 1924
Died: January 2, 2017
Inducted: 2017

Born September 6, 1924 in Casper, Wyoming, Gene was an active model aircraft builder and took his first airplane ride at the age of 12. At the onset of World War II, Chase set a goal of becoming a Navy carrier pilot. He soloed on January 15, 1944, was awarded his "wings of gold," and commissioned as an Ensign on July 1, 1945. He received his civilian commercial pilot certificate September 19, 1945. He achieved his goal on October 10, 1945 becoming carrier qualified in a Grumman TBF/TBM Avenger on the USS Solomons (CVE-67).
Chase would leave the Navy for the Naval Reserve where he flew various aircraft types including Beech JRB-4 Expeditor, North American SNJ, Lockheed PV-2 Harpoon, Consolidated PBY-5A Catalina, Grumman F4U-4 Corsair, and Grumman F8F Bearcat. In 1952, Gene became jet qualified in the Grumman F9F-2 Panther. During this same time, he added his flight instructor certificate (CFI) to his civilian flying credentials. Following several career moves, Gene retired from the US Naval Reserve as a Lieutenant Commander.
In Tulsa, Oklahoma, he became a corporate pilot for Amoco. Flying wasn't just Chase's vocation it was his avocation. He and wife Dorothy became active members of the Experimental Aircraft Association (EAA) and the Antique Airplane Association. They made a final career move to Hales Corners, Wisconsin, where they both joined the EAA headquarters staff in 1973.
Gene began as Assistant Publications editor and later became Senior Editor of Sport Aviation. He was also involved in flying activities for the organization that carried him across the country. Gene had a key role in developing the EAA Museum, first in Hales Corners and later in Oshkosh. He helped grow its world-class collection of aircraft, flying many of the donated aircraft to Wisconsin.
In his 65 years as a pilot, Chase flew more than 340 different types of aircraft. In 2005, the FAA recognized Gene's long record of safe flying presenting him with its prestigious Wright Brothers Master Pilot Award.
Gene has been personally involved with the restoration of several vintage aircraft including his own Davis D-1-W. He served on the Board of Directors of the Vintage Aircraft Association.
Gene Chase served as a distinguished military aviator, corporate pilot, flight instructor, aviation museum director, author, restorer of vintage aircraft, and editor of aviation publications. His lifetime devotion to aviation has and will continue to inspire countless others.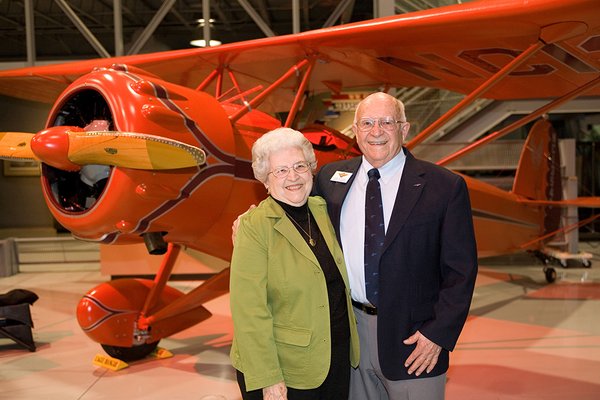 Dorothy and Gene with NC13456, the 1933 Davis D-1-W Gene restored and donated to the EAA Museum - Submitted photo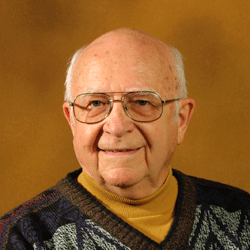 Gene R. Chase - Submitted photo