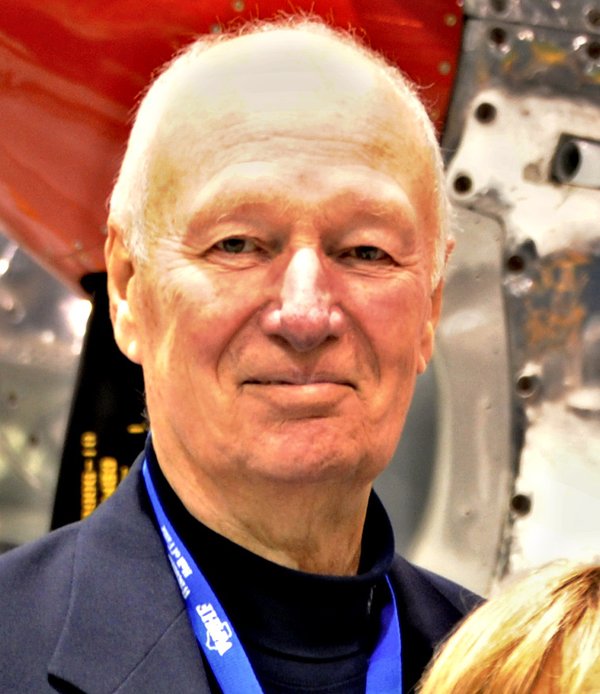 Gregory G. Gorak
Born: October 21, 1937
Inducted: 2015

Greg Gorak has had a long and successful career in flight instruction and education in Wisconsin and throughout the United States. Born in 1937 in Milwaukee, Greg took his first flight at age five. Twenty years later he began flight training and earned his flight instructor certificate. He's made innovative flight instruction and the promotion of aviation safety his life's work.
Greg is an airline transport rated pilot with more than 8,600 logged hours. His flying career began in 1962 in a J-c Cub. Flying with the West Allis Flying Club, he received his commercial certificate in 1966. He flew for Scott Air Charter out of Milwaukee in a variety of aircraft including Beechcraft King Airs and Barrons, Cessna 421s and a Citation.
Within 10 years of beginning his flight instruction career, his accomplishments in instruction methods were honored when he was selected as the Federal Aviation Administration's 1976 Flight Instructor of the Year. The following year he founded Gorak Aviation Instructor Teaching Seminars. He took on early challenges to learn what flight instructors were looking for to maintain their aviation proficiency, knowledge, and skills. Greg's diligence has resulted in his seminars becoming nationally recognized among flight instructor refresher courses. He has taught more than 18,000 flight instructors.
Greg served for nine years as Chairman of the Career Pilot program at gateway Technical Collage in Kenosha, Wisconsin. His syllabus and techniques were implemented there and used by other flight instructors because it worked. His educational background in school administration and radio/TV broadcasting contributed to his success.
In 2013, Greg was recognized by the National Association of Flight Instructors as the twenty-fifth person inducted into its Flight Instructor Hall of Fame. In his many years of flight instruction, Greg has earned the Master Flight Instructor accreditation eight times. The Federal Aviation Administration has honored Greg with its Wright Brothers master Pilot award, given in recognition of a half-century of accident-free flying. He has served in the Civil Air patrol and on the Wisconsin Aerospace Education Committee.
Greg and his wife, Maria, reside in Milwaukee. They have five children, including son Mark, who followed his father into aviation, earning his helicopter rating at Fort Rucker, Alabama. His face-to-face flight instructor refresher courses continue in popularity.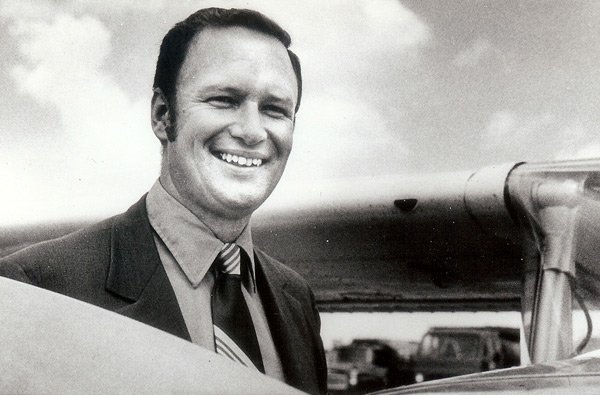 Greg with Cessna 172 - Submitted photo (1972)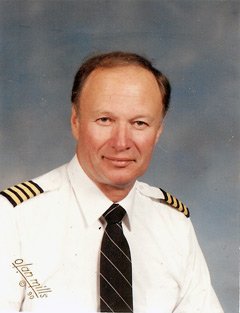 Captain Greg Gorak - Submitted photo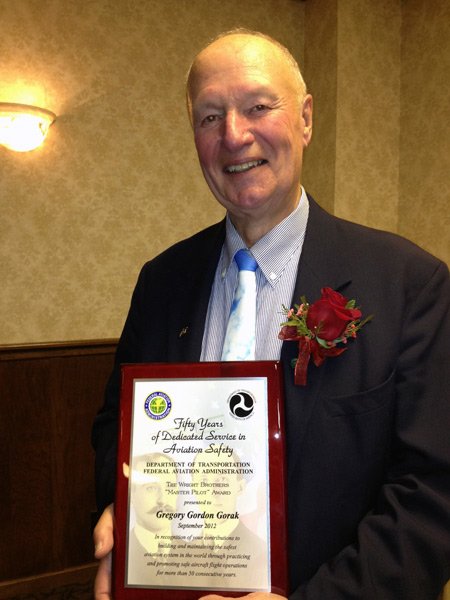 Greg Gorak awarded the Wright Brothers Master Pilot Award - Submitted photo (2012)