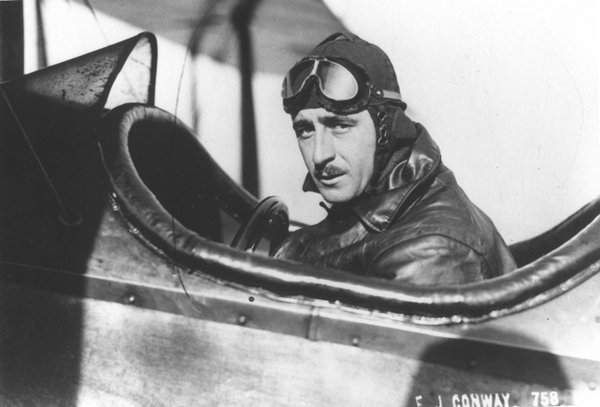 H. Paul Culver
Born: February 22, 1893
Died: June 24, 1964
Inducted: 2004

Born in Eau Claire in 1893, H Paul Culver decided to become a pilot after watching an early model Curtiss flying machine soar over Chequamegon Bay at Ashland in 1911. He earned an engineering degree from Lewis Tech in Chicago and, in the spring of 1916, with war already underway in Europe, enrolled in the Curtiss Aviation School in Newport News, VA. Trained as a pilot and instructor in both the Curtiss Flying Boat and J-N 4, Culver was issued Expert Pilot Certificate number 74 by the Aero Club of America.
Culver volunteered for American Expeditionary Service (AES) duty in Europe as the country entered into the war. Experienced instructors were too valuable to risk in combat, so the Army ordered him to train pilots. First assigned to Princeton University next at Wright Field in Dayton, OH, and finally at Ellington Field, TX. While at Ellington he trained hundreds of aviators for duty in Europe.
In May 1918, Culver, along with five other Army pilots were selected to inaugurate scheduled air mail service in the United States. Lieutenant Culver was assigned the route between New York and Philadelphia. After demonstrating that air delivery of mail was safe and reliable he was next assigned as a test pilot. His duties included flying some of the first US military aircraft equipped with radios.
H. Paul Culver left the Army and aviation to pursue a career in business and raise a family. As war clouds again gathered he volunteered for duty as a naval aviator in World War II. Culver was an active member of the Early Birds, a pioneer pilot organization.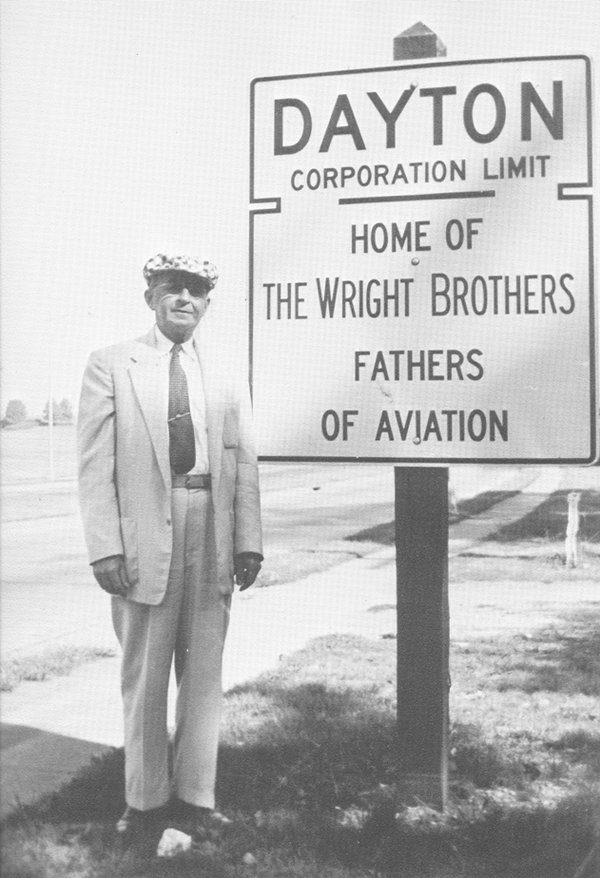 Paul Culver visiting Dayton, Ohio - Submitted photo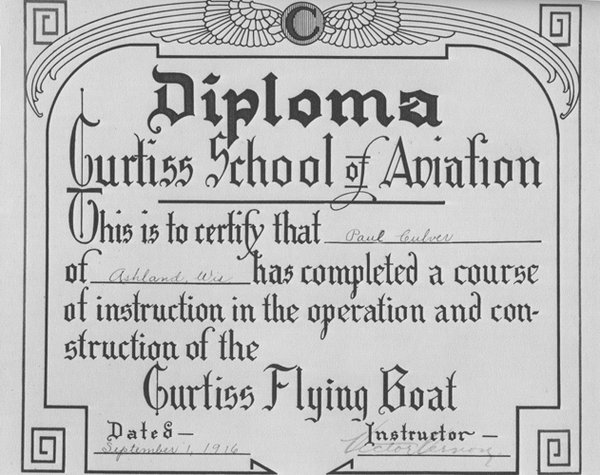 Paul Culver's flying diploma, dated 1916 - Submitted photo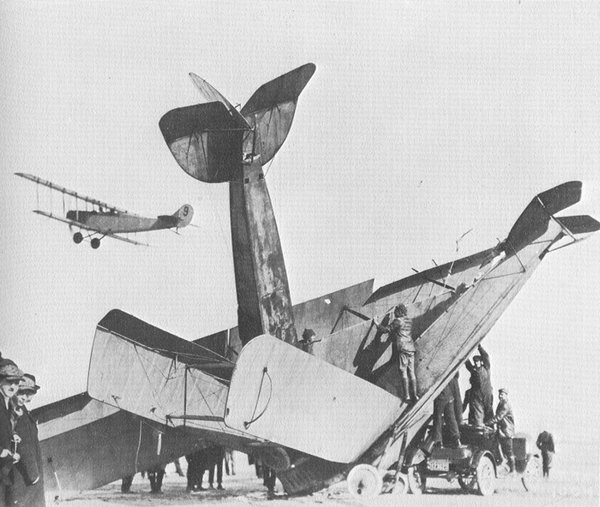 Military flight training mishap - Submitted photo