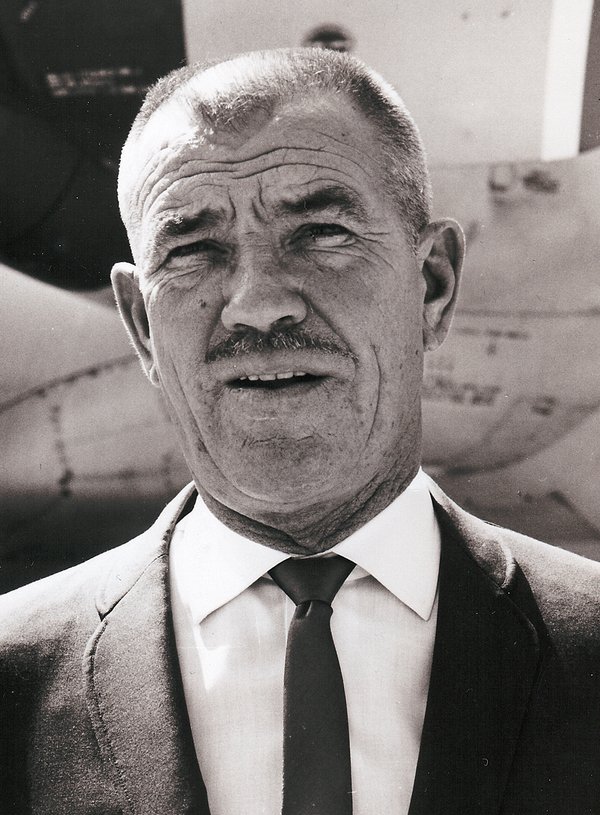 Herman "Fish" Salmon - Submitted
Herman "Fish" Salmon
Born: July 11, 1913
Died: June 22, 1980
Inducted: 1995

Born in 1913 Herman Salmon took his first airplane ride at age 14 and four years later was a licensed pilot. In the 1930's Salmon flew as a barnstormer, parachute stuntman and race pilot. He was hired by Lockheed in 1940 to ferry Hudson bombers and then progressed to engineering test flights. He had a unique ability to handle troubled aircraft with a very sensitive touch on the controls.
Salmon performed spin tests on the Lockheed P-38 "Lightning", dive tests on the Boeing B-17 "Flying Fortress" and various flight tests on the Lockheed F-90 and Lockheed F-94C "Starfire". As Lockheed's chief engineering test pilot he flew first flights on the P-3 Orion, the F-104 "Starfighter", the XVF-1 "Pogo Vertical Flyer" and a modified F-80 with ram jets on the wing tips. He also flew certification flights on the 649 Constellation and 1049 Super Constellation.
He participated in the National Air Races conducted in Cleveland, Ohio, in 1947 through 1949, along with fellow Lockheed test pilot Tony LeVier.
The 1947 Goodyear heat had Bill Brennand finishing in first place in the Wittman Buster aircraft and Salmon finishing third in the Cosmic Wind Minnow. The Cosmic Wind aircraft were designed and built by a group of Lockheed employees. There were three Cosmic Winds - LeVier took 4th place in the second aircraft, Little Toni. The third Cosmic Wind was not finished until the following year.
The 1948 race had Salmon finishing in first place ahead of both Wittman and  Brennand. In 1949 Salmon finished fifth behind Brennand (first) and Wittman (third).
He retired from Lockheed in 1978 but continued to teach flight crews and ferry aircraft. Hired to ferry a Super Constellation from Columbus, Indiana to Alaska in 1980, Salmon, his flight engineer and another crew member lost their lives when the aircraft lost power during the takeoff. He had logged over 17,000 hours of flight time.
Salmon, a Fellow of the Society of Experimental Test Pilots, was a recipient of the Goodyear Trophy for Speed Competition, the Kitty Hawk Memorial Award, the Billy Mitchell Award and two Caterpillar awards. In 1994 Salmon was inducted into the Aerospace Walk of Honor located in Lancaster, California.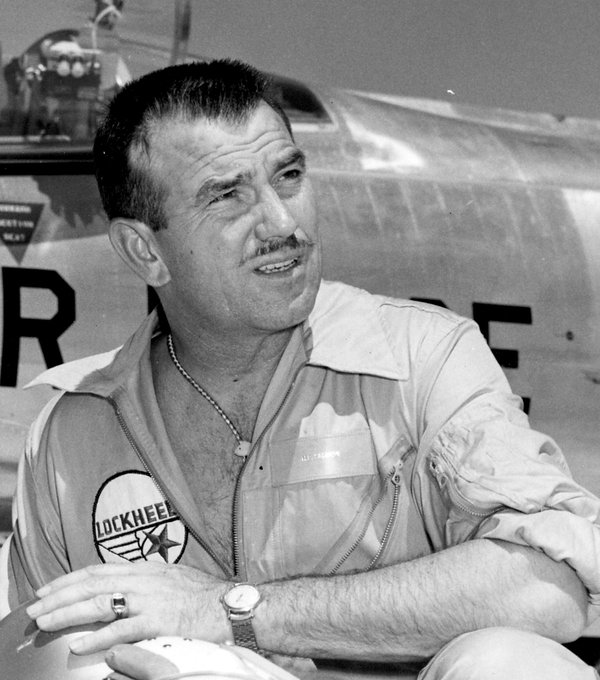 Herman "Fish" Salmon, Lockheed Test Pilot - Coralie Hewitt Tillack Collection