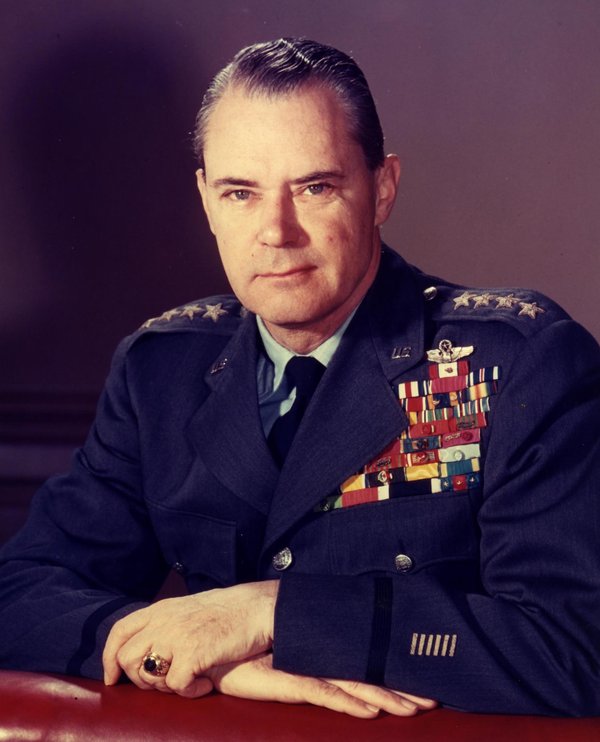 USAF Chief of Staff - USAF
Hoyt S. Vandenberg
Born: January 24, 1899
Died: April 2, 1954
Inducted: 1989

A Milwaukee native, young Vandenberg was attending the Columbian School when he obtained a Michigan Appointment to the Military Academy. Upon graduation, he was commissioned a second lieutenant in the Air Corps. In October, 1927 he was chosen to be an instructor at the Air Corps Primary Flying School.
Vandenberg's training at the Air Corps Tactical School and the Army War College lead him to a position on the staff of AAF Chief, General H. H. Arnold. In early 1942 Vandenberg was called upon to organize the 12th Air Force as its Chief of Staff under General James Doolittle. Together, under extraordinary circumstances, they put together a tactical air force to support ground troops fighting in North Africa. Often Vandenberg would join the missions as a co-pilot, gunner or observer returning with recommendations about tactics and techniques. During this time, Vandenberg won the Silver Star, Distinguished Flying Cross and the Air Medal with four Oak Leaf clusters.
In the summer of 1944, the Ninth's commanding general, Lewis Brereton was picked to lead the newly formed First Allied Airborne Army. Eisenhower chose Vandenberg to succeed Brereton.
As a tactical air force, the Ninth's job was paving the way for ground advances, preventing the enemy from bringing in supplies and reinforcements, blocking his retreat and knocking out specific positions and vehicles. Vandenberg led this strong air force with skill and devotion, working with various allied armies as they advanced across Western Europe. General George S. Patton declared that the Third Army's amazing drive through France in August, 1944 would have been impossible without the Ninth Air Force's help. Lieutenant General Hoyt S. Vandenberg is recognized today for his contribution to the system of air and ground cooperation. In July, 1945 Vandenberg was appointed Assistant Chief of the Air Staff in the Army Air Forces.
Vandenberg was the second director of the Central Intelligence Group, known today as the CIA. He served as director from June 1946 until May 1947. General Vandenberg served as USAF Chief of Staff from April, 1948 to June, 1953.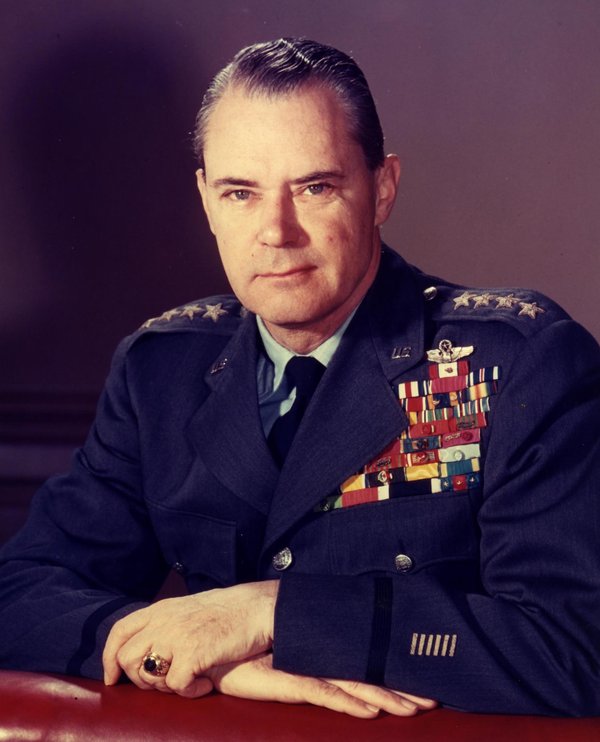 USAF Chief of Staff - USAF