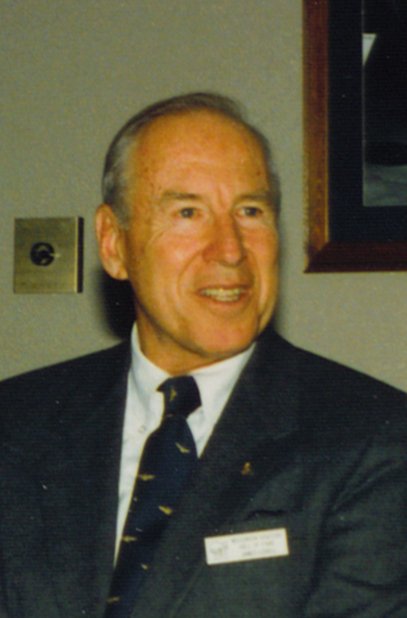 James A. Lovell Jr. - Dave Weiman
James A. "Jim" Lovell Jr.
Inducted: 1990

James Arthur Lovell, Jr. was born in Cleveland, Ohio and grew up in Milwaukee, Wisconsin. After graduating from high school in 1946 Jim enrolled at the University of Wisconsin and joined the Navy ROTC program there.
After two years at the university he went to the Navel Air Training Station at Pensacola, Florida for flight training. He was then accepted at the Naval Academy at Annapolis, Maryland. He received his B.S. degree from the academy in 1952.
He then went on the study at the Aviation Safety School of the University of South Carolina, served as a test pilot at the Navy Air Test Center and was flight and safety instructor at the Naval Air Station in Ocean, Virginia.
As an aviator, test pilot and flight instructor Lovell has logged a total of more than 6,000 hours flying time including more than 3,500 hours in jet aircraft.
In 1962 he was selected as an astronaut by NASA.
His achievements as an astronaut are recorded in history books, documented in magazine articles, journals and movies. Jim has logged more than 715 hours in space on the various missions he has served on.
Jim retired from the Navy and the space program in 1973. In 1980 he joined Centel Corporation as Executive Vice President where he was responsible for Human Resources, Corporate Communication, Government Relations and Data Services. He also serves on the Board of Directors for Centel and various executive boards in both the private and public sectors.
Among his numerous citations and certificates of recognition are the Distinguished Eagle Scout Award, NASA Distinguished Service Medal, Presidential Medal for Freedom, two NASA Exceptional Service Medals, the Navy Astronauts Wings and two Navy Distinguished Flying Crosses.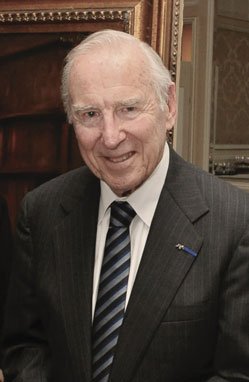 Captain James A. Lovell Jr. (Ret) - Veterans Administration