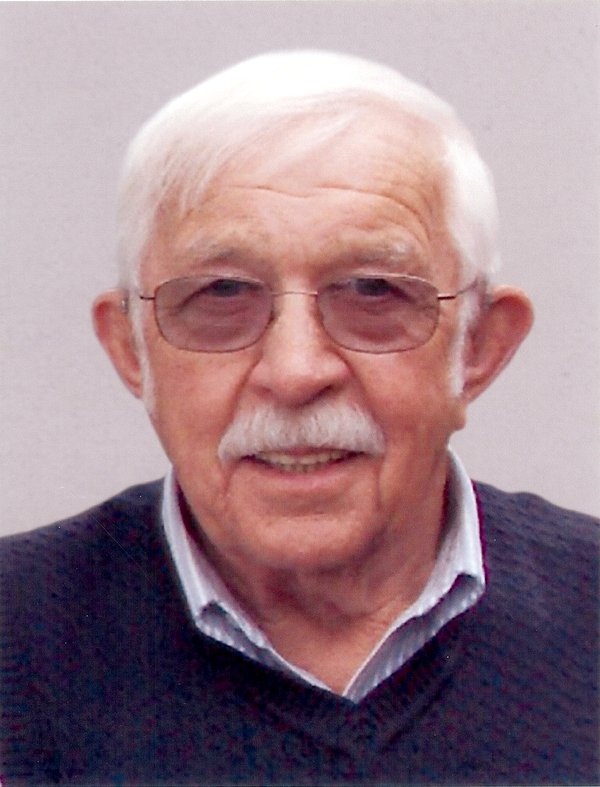 James Igou - Submitted
James F. "Jim" Igou
Born: May 23, 1927
Died: January 23, 2015
Inducted: 2015

Born in 1927 in Iowa City, Iowa, Jim "J.I." Igou fell in love with airplanes when his grandfather took him to an airport to see Ford Tri-Motors delivering the mail and passengers. At the age of four, Jim knew he would one day become a pilot.
Eighteen years old in 1944, Jim enlisted in the U.S. Army and was assigned to the Army Air Corps Cadet Program. It was as close to being a military pilot he would get. Late in the war, the military had all the pilots it needed and the pilot training programs were being phased out. Mechanically inclined, his military career moved to aircraft maintenance and training. After becoming a B-29 mechanic he was later a B-29 maintenance instructor. Jim's last Army assignment was as crew chief in the 53rd Weather Squadron flying aboard B-17s.
In 1947, Jim began his civilian aviation career at the Spartan School of Aeronautics in Tulsa, Oklahoma. There Jim learned to fly Piper J-3s and Stinson L-5s eventually becoming a flight instructor. His first job after Spartan was as an instructor and charter pilot in Baraboo, Wisconsin. He began crop dusting in 1952. Jim went to work for Aerial Blight Control in West Bend, Wisconsin, in 1953. Jim worked as a crop dusting pilot during the "season" and rebuilt Stearmans during the "off-season."
By 1960, Jim had earned his FAA Airframe and Powerplant Mechanic certificate moving to Florida and began rebuilding P-51s for Cavlier Aircraft. He added the Inspection Authorization in 1971. By this time, Jim had been involved in rebuilding thirty-three Stearmans.
Jim and his wife, Dixie, returned to West Bend in 1970, setting down roots and raising their two children. Jim was asked to develop an agricultural pilot school as a division of Aerial Blight Control. After establishing the school, Jim oversaw the school's operation until it closed in 1975. He became a fixture at Hartford Municipal Airport (HXF) and did work for several fixed base operators through the years.
Jim's life work as an aircraft mechanic was recognized in 1999 when he received the FAA's Charles Taylor Master Mechanic award. Logging 21,000 flying hours, most of them in ag planes in his twenty-five year spraying career, the FAA recognized him again in 2007 with the prestigious Wright Brothers Master Pilot award. Jim passed away in January 2015, leaving a legacy that inspired many to become pilots.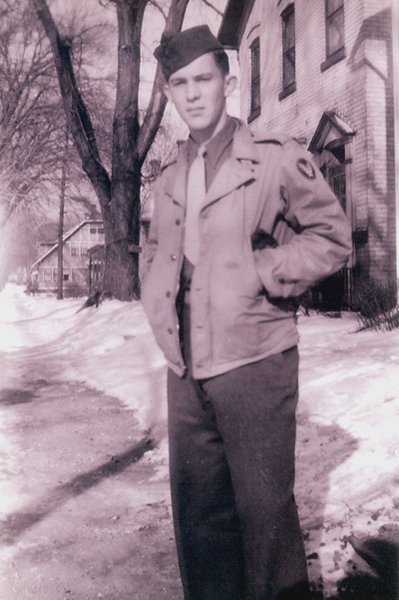 James Igou home on leave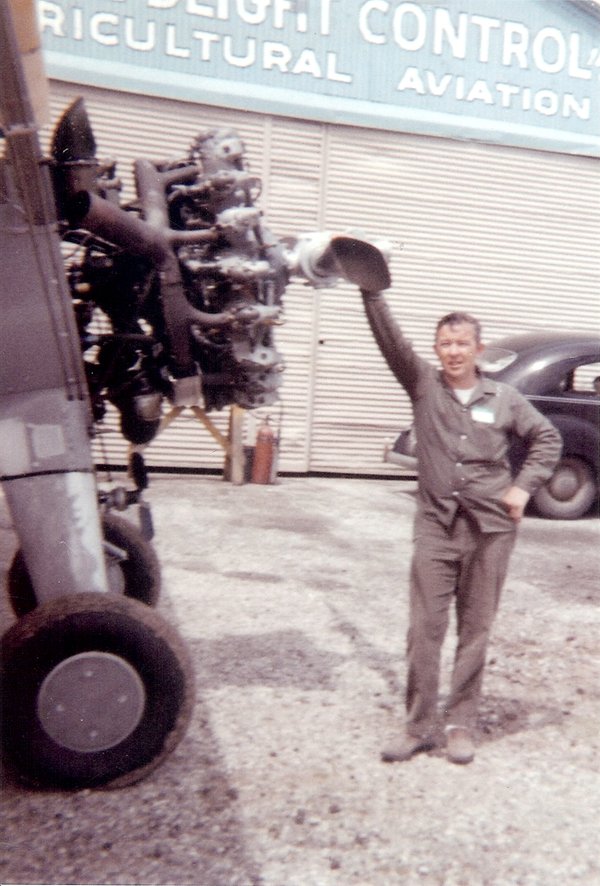 James Igou with Stearman - Submitted