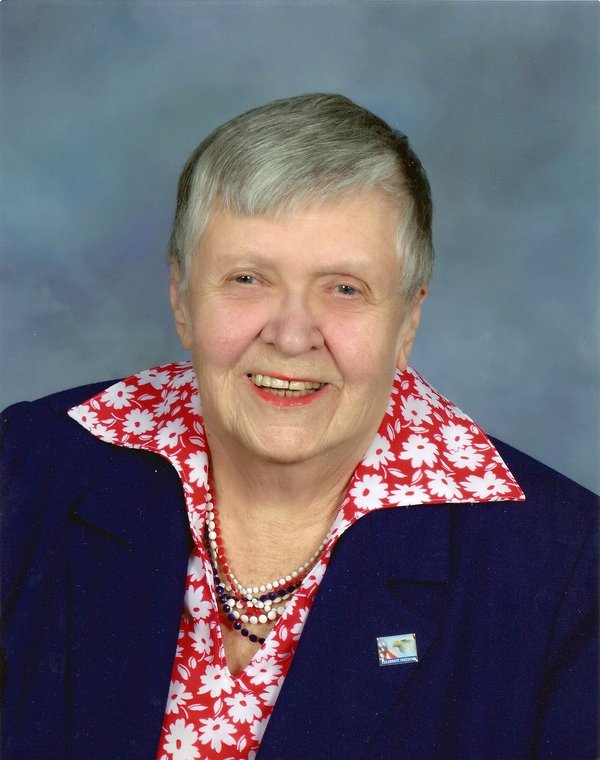 Jeanette Kapus - Submitted
Jeanette C. Kapus
Born: January 14, 1920
Died: January 8, 2009
Inducted: 2010

Milwaukee native Jeannette Kapus entered the Civilian Pilot Training Program (CPTP) at the onset of World War II. Only one of every ten female applicants was admitted to the program and Jeanette made the cut. She took her ground school courses at St. Ambrose College and received flight training at Cram Field in Davenport, Iowa.
She next applied to the Women Airforce Service Pilots and was admitted into that program. She became a member of Class 44-4 and received her military flight training at Avenger Field in Sweetwater, Texas. Kapus graduated from pilot training, earning her wings May 23, 1944. Jeanette became an engineering test pilot and a ferry pilot stationed at Courtland Army Air Field, Alabama. While a WASP, she flew the B-13, PT-17, PT-19, AT-11, UC-64, UC-78, and B-17 aircraft. Her WASP uniform is in the collections of the Wisconsin Veterans Museum in Madison, Wisconsin.
After the WASP were disbanded, Jeanette returned to Milwaukee and worked as a civil servant in various military-related positions. She never quit flying. Kapus acquired her flight instructor rating, then began teaching pilots at Curtiss-Wright Airport (now Timmerman Airport). She also performed in AmVets-sponsored air shows. Flying at a Manitowoc air show, Kapus set an official record for spins in a light aircraft. Witnessed by an FAA inspector and two AmVets officials, she flew a 64-turn spin. Later, she set an unofficial record 73-turn spin at the South Shore Water Festival in Milwaukee.
Kapus was one of the first women in Wisconsin to enlist in the US Air Force in 1947. A Reserve Officer until 1952, she transferred to active duty for the Korean War. Her request to serve as a pilot was denied. She remained in the Air Force, serving as a personnel officer in numerous postings in the US and overseas until retiring as a Lt. Colonel in 1972.
In retirement, Kapus became active in veteran's organizations. She received the Billy Mitchell Award from the Milwaukee Chapter of the Air Force Association. Read more about WASP Kapus in the book The Hero Next Door Returns by Kristin Gilpatrick. We also suggest you visit the WASP Final Flight website.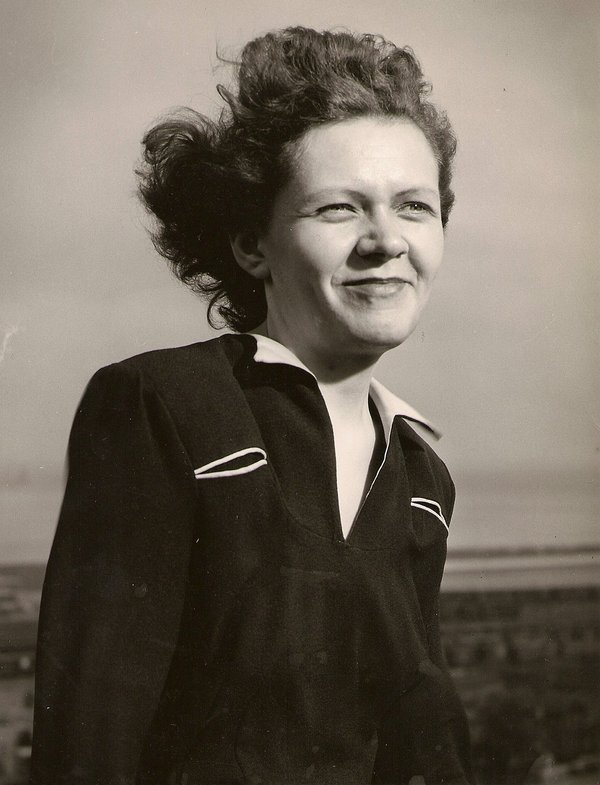 Jeanette Kapus still life - Submitted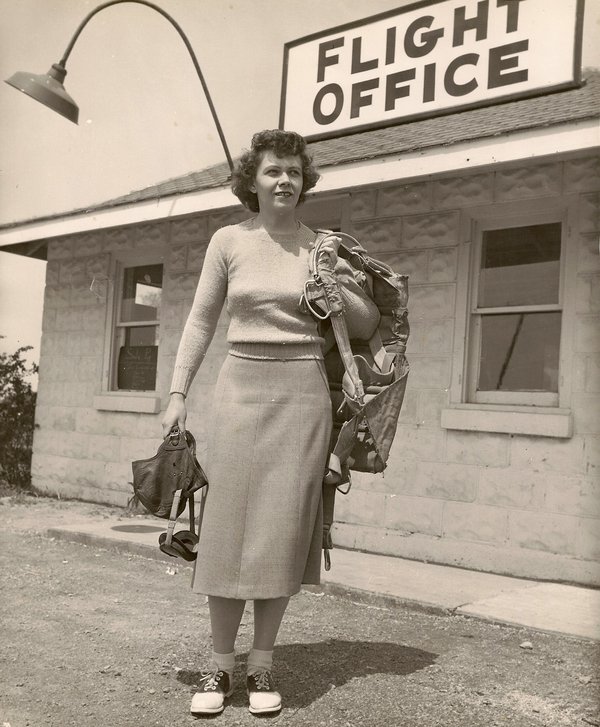 Jeanette Kapus walks out of flight office with parachute and helmet - Submitted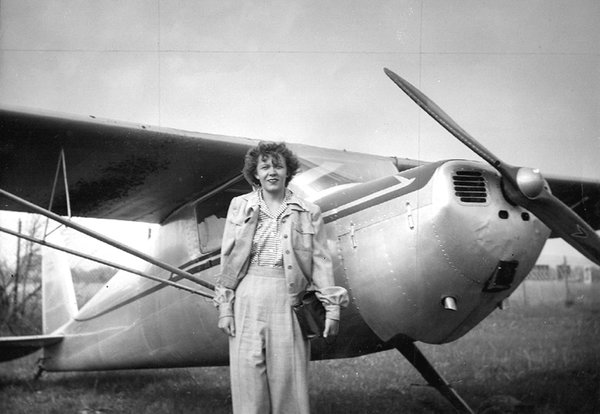 Jeanette Kapus - Submitted