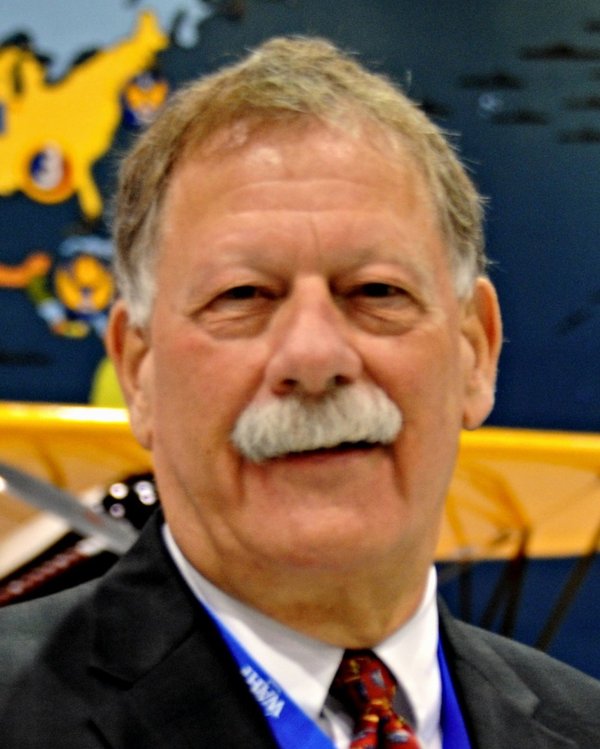 Jeff Baum
Born: January 1, 1952
Inducted: 2013

Entrepreneur, university lecturer, business manager, and pilot, Jeff Baum has successfully worn many hats in his aviation career. Born in Milwaukee in 1952, Jeff earned private commercial, ATP and flight instructor certificates. He worked for Watertown Aviation beginning in 1979, and previously served as the Assistant to the Chancellor at the University of Wisconsin-Whitewater.
In 1981, he founded Wisconsin Aviation at Watertown and built it into the state's largest aviation service company. Wisconsin Aviation took over FBO operations at Dodge County Airport in Juneau, at Dane County Regional Airport in Madison, and at Milledgeville, near Atlanta, Georgia. The company also had an affiliate in Germany.
At its peak in 2006, Wisconsin Aviation had 165 employees, a fleet of more than 50 airplanes, and made nearly 1,600 charter flights for 300 customers.
A leader in Wisconsin and national aviation business circles, Baum has been a board member and president of the Wisconsin Aviation Trades Association. He helped found and serves on the Executive Committee of the Board of Governors for the Air Charter safety Foundation, and is a long-standing member of the Twenty Group. He has been on the board of the General Aviation Task Force, the National Air Transportation Association, the National Learn to Fly Team, and the General Aviation Market Expansion (GAME) Plan, to name a few.
Jeff serves his community and his industry, manages a successful business, and still finds time to add to the 17,000 hours recorded in his flight log.