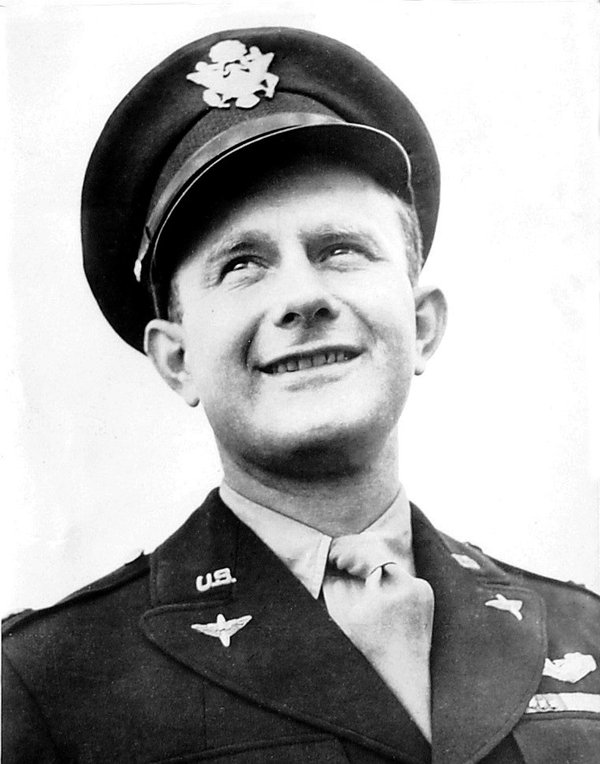 Major John L. Jerstad - Submitted
John L. "Jack" Jerstad
Born: February 12, 1918
Died: August 1, 1943
Inducted: 2009

John L. Jerstad
Born: 02/12/1918
Died: 08/01/1943
Inducted: 10/17/2009
"By his voluntary acceptance of a mission he knew was extremely
hazardous,and his assumption of an intrepid course of action at
the risk of life over and above the call of duty, Major Jerstad set
an example which will be an inspiration..."
So reads, in part, the Citation for the Congressional Medal of Honor bestowed on John L. "Jack" Jerstad.
Born in Racine, Wisconsin, John was the eldest of two children. He was active in the Boy Scouts and graduated from Washington Park High School in 1936. He graduated from Northwestern University in 1940. Jerstad then became a Junior High School teacher in La Due, Missouri.
Jerstad enlisted in the Army Air Forces as an aviation cadet on July 12, 1941. He earned his wings and commissioned as a Second Lieutenant February 6, 1942. In October, 1942, Captain Jerstad flew his B-24, Jerk's Natural, to England becoming part of the 328th Bomb Squadron, 93rd Bomb Group . He earned a Silver Star while flying 8th Air Force missions from RAF Alconberry, outside of Cambridgeshire.
John was promoted to Major during April, 1943, and one month later, assigned to Headquarters, 2nd Combat Bomb Wing and named Chief Operations Officer. He was involved in planning Operation Tidal Wave - a raid on the oil fields outside of Ploesti, Romania. After training in low-level tactics, three bomb groups - the 93rd, 44th, and the 389th, now called the 201st Provisional Combat Wing - departed for Benghazi, Libya. This would be the departure point for the raid.
Jerstad was not required to fly the mission, he had long before reached the point for rotating home. Instead, John volunteered and was assigned to fly as co-pilot for Section A lead aircraft Hell's Wench flown by Colonel Addison Baker.
Overcoming a navigational error, Baker and Jerstad leading their section, turned towards Ploesti. This late turn would result in the bombers approaching a refinery, but not the planned target. Hell's Wench struck a balloon cable, a direct hit from an 88mm anti-aircraft gun, and according to reports three other hits, bursting into flames. Continuing to lead the formation with their mortally wounded airplane, the seasoned flight crew continued onward toward the target.
Hell's Wench went down after most of the crew bailed out. Baker and Jerstad were killed and both received the Congressional Medal of Honor. John Jerstad was one of five airmen to earn Medals of Honor at Ploesti and one of two Wisconsin-born Army Air Force officers to be so honored for their devotion to duty and country.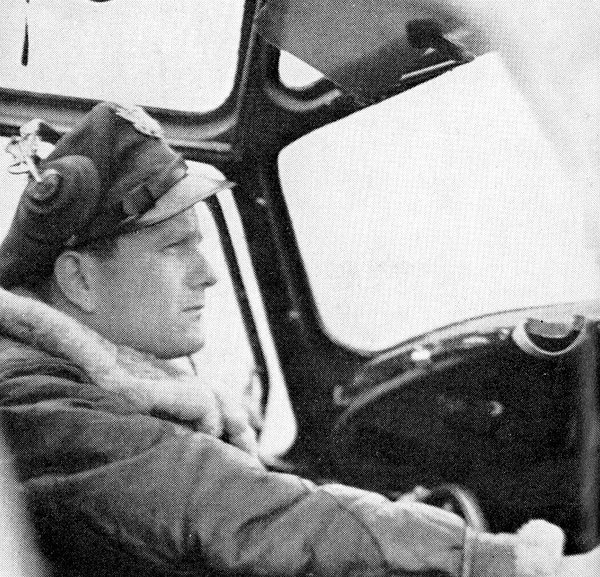 John L. "Jack" Jerstad B24 cockpit - Submitted