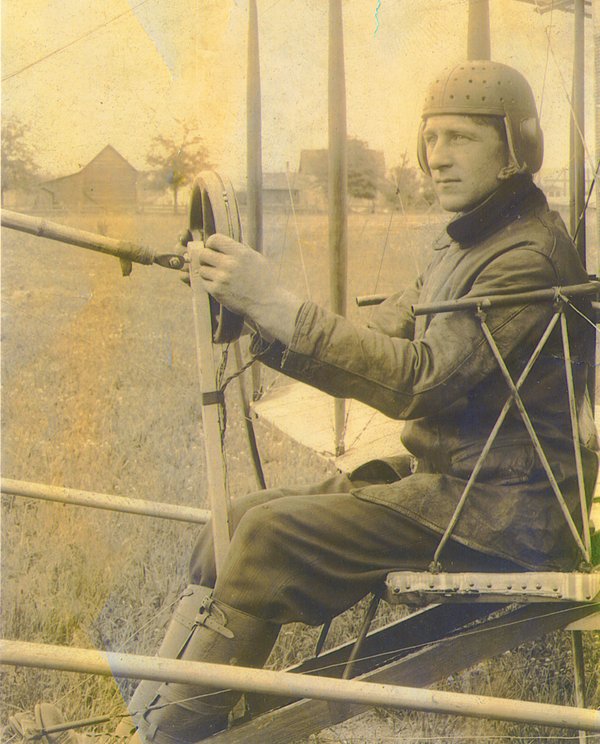 John Schwister Wisconsin's first homebuilder - Bob Wylie
John Schwister
Born: December 7, 1882
Died: February 7, 1927
Inducted: 1998

Born in Wausau, Wisconsin in 1882 John Schwister was the first Wisconsinite to build an airplane capable of sustained, powered flight. Working in St. Paul, Minnesota and in Wausau he completed his "Minnesota - Badger" biplane during the spring of 1911. After teaching himself how to pilot the craft he made his first flight on June 23, 1911.
Schwister made many more flights that year, including an exhibition at the Langlade County Fair in Antigo, Wisconsin and an extraordinary twenty-seven mile cross-country flight during which he climbed to an altitude of 2,000 feet.
John Schwister continued to build and fly his own aeroplanes even though he had been seriously injured in a crash at Minneapolis in June, 1912. He was Wisconsin aviation's first successful "home builder."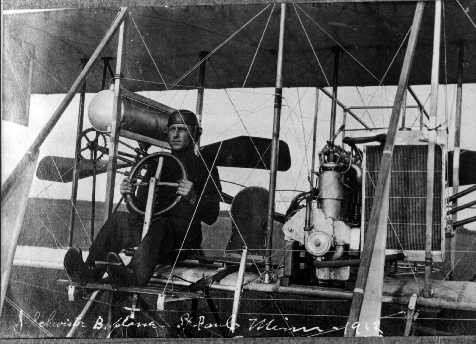 John Schwister at the controls of his Minnesota Badger - Bob Wylie