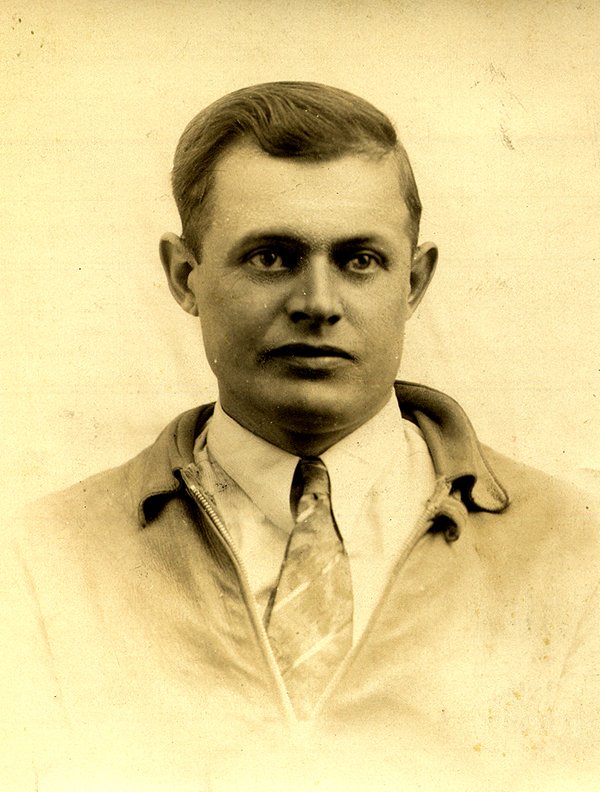 Leonard Larson - Submitted
Leonard W. Larson
Born: February 17, 1902
Died: November 26, 1990
Inducted: 1988

Leonard Larson, through his brother Roy, became a pioneer aviator at Larson Brother's Airport in Larsen, Wisconsin. He was born in 1903, the year of the Wright's historic first flight.
On their father's farm, during 1922, the brothers cleared a quarter mile strip of land that was to become the first airport in Wisconsin. Two years later they constructed a hangar and they began to instruct students and give pleasure rides. Prior to building the hangar they stored their airplanes in the barn which required them to remove the wings from the fuselage.
From 1920 through 1927 the Larson Aircraft Company was the agent for the Waco Aircraft Company in Wisconsin and Upper Michigan. The following years would find Leonard logging thousands of hours barnstorming at county fairs, picnics and political rallies throughout Wisconsin and Minnesota.
In December, 1941 the Larson Brother's Airport was closed and Leonard instructed glider pilots for the U.S. Army in Antigo, Wisconsin and later in Missouri. Leonard also served as an aircraft and engine mechanic in Milwaukee during World War II. He continued instructing pilots until 1950.
In April, 1984 the Larson Brother's Airport was listed on the National Register of Historic Places. Leonard and his wife Viola hosted the dedication ceremonies on September 29, 1985 at the airport that they still operate.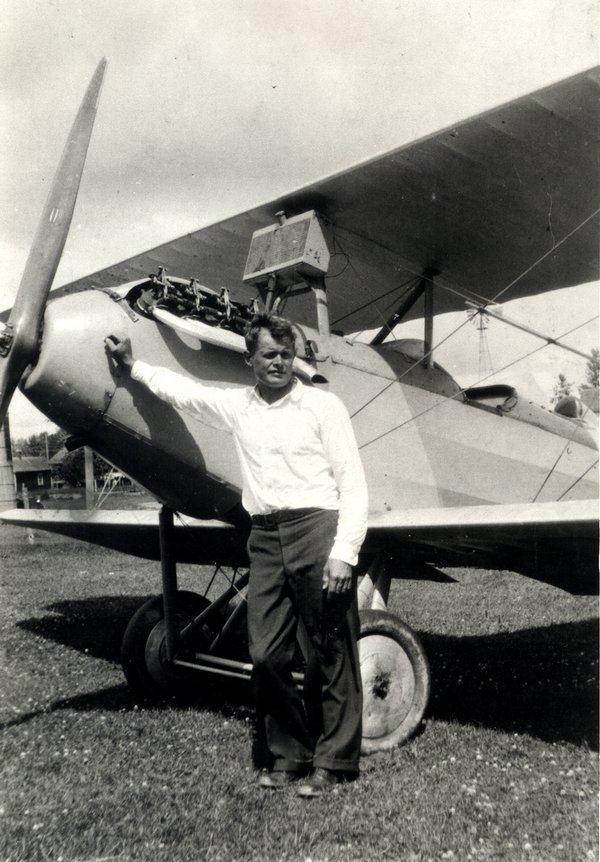 Leonard Larson with Waco 9 - Submitted