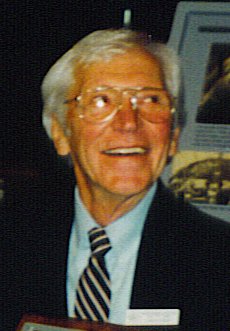 Dave Weiman
Leroy Jonas
Born: April 24, 1921
Died: October 6, 2008
Inducted: 2001

In the 1960s, the concept of improving commercial air service throughout Wisconsin by means of regional airports was new and controversial. One of its strongest proponents was Marathon County Board Chair LeRoy Jonas.
A World War II Marine Corps veteran and Wausau businessman, Jonas was convinced that the growing central Wisconsin communities centered on Wausau, Marshfield and Stevens Point would be most efficiently served by a single, centrally located airport.
In 1970, thanks to Jonas' stubborn and skillful leadership, the Central Wisconsin Airport opened for business. In the years since it has provided uninterrupted commercial service to its region.
LeRoy Jonas was the chair of the first committee organized to create the Central Wisconsin Airport and serves on its board of directors to this day. He provided more than a half-century of public service to his community and to aviation.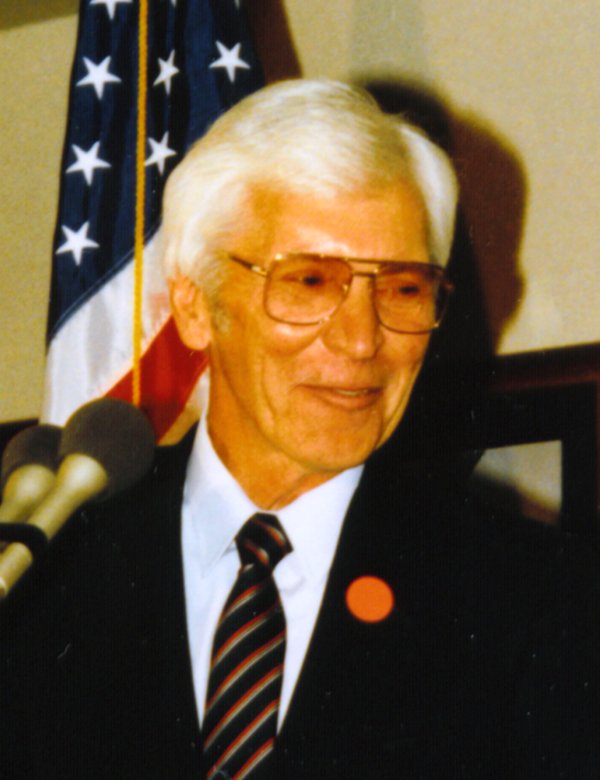 Dave Weiman