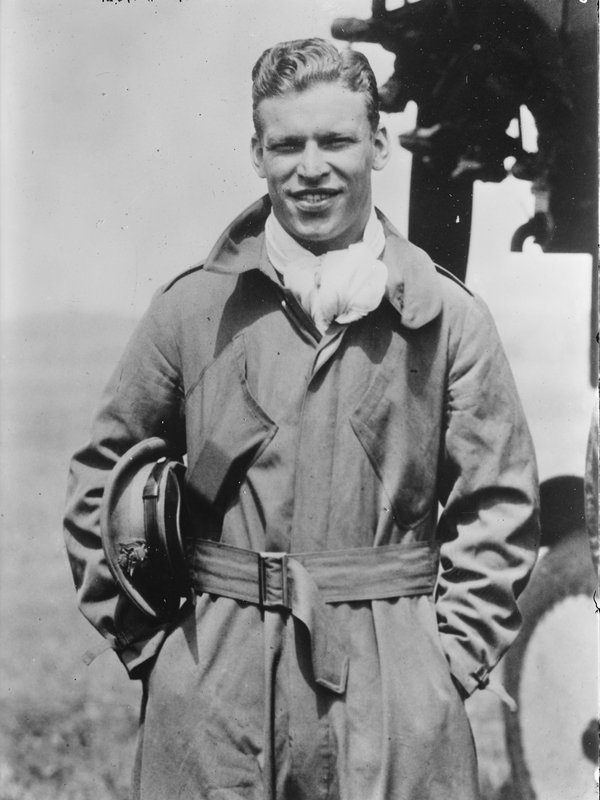 Lester Maitland Trans Pacific Pilot
Lester J. Maitland
Born: February 8, 1899
Died: March 27, 1990
Inducted: 1987

Lester Maitland was born in Milwaukee in 1899. He attended Riverside High School and graduated in 1917. Three days after the United States entered World War I Maitland enlisted in the Army Air Corps. Assigned to The School of Military Aeronautics in Austin, Texas, Maitland soloed on March 20, 1918. By age 19 he had become an army flight instructor.
After additional training at aerial gunnery school, Maitland was assigned to Wilbur Wright Experimental Field from November 1918 to April 1919 as one of the army's first test pilots. After his Wright Field experience, Maitland served with the 6th Aero Squadron, Luke Field, Pearl Harbor, Hawaiian Territories. 
Beginning on July 29, 1921 Maitland served as an aide to fellow Milwaukeean and WAHF inductee General Billy Mitchell. He also served as a pilot for Mitchell's bombing of the German battleship "Ostfriesland".
During the early 1920s Maitland flew in many competitions, placing second in the Pulitzer Air Race on October 14, 1922. Earlier that same day Maitland became the first United States pilot to fly faster than 200 MPH. Flying a Curtiss R-6 aircraft, powered by a 375 horsepower engine, Maitland flew at a speed of 216.1 MPH over a 50 kilometer course. On March 29, 1923 Maitland broke the world's absolute speed record at 244.94 MPH, flying the same Curtiss R-6 racer.
In June, 1927, just one month after Charles Lindbergh's heroic trans-Atlantic flight, Lester Maitland and his navigator, Lt. Albert Hagenberger made the first trans-Pacific flight in a Fokker C-2 aircraft named the Bird of Paradise. The flight was 2,416 miles in length and 26 hours, 49 minutes long. This flight earned him the Distinguished Flying Cross and the Mackay Trophy for 1927. In honor of this feat the City of Milwaukee named its first airport Maitland Field. Today, the original site of Maitland Field is the home to Milwaukee's many festivals.
Published first on May 27, 1929 in the Milwaukee Journal, the comic strip Skyroads, written by Lester Maitland, would be a hit for would-be aviators until 1933. Dick Calkins, who would later gain fame as the artist on the comic strip, Buck Rogers, did the art work. The comic strip would later be developed into a children's "Big Little Book". Maitland also wrote Knights of the Air; the book was first published in 1928.
When World War II broke out, Maitland was in command of Clark Field in the Philippines. On December 8, 1941 a Japanese attack on the airfield forced Maitland to move his men to the safety of Bataan, from Bataan he was ordered to Australia.
He was eventually reassigned to the United States where he set up and trained the 386th Bomb Group (Medium). Maitland was, at age 45, the oldest bomb group commander in the 8th Air Force when he brought the 386th to England on June 10, 1943. Flying the Martin B-26 Marauder, they were the first group to be assigned to the newly completed Boxted Airfield in England. His aircraft, 41-18284, was named the Texas Tarantula. While serving in Europe, Colonel Maitland flew 44 combat missions and received the Silver Star, his second Distinguished Flying Cross, five Air Medals and the Distinguished Unit Citation. He was retired from the Army Air Corps in 1943.
In 1947, Maitland was appointed Wisconsin's first state aeronautics director. He resigned the post in 1949 over the lack of priority the state gave airports and flying. He accepted a similar post with the state of Michigan and later went on to become their director of civil defense. Maitland retired from the Michigan Air National Guard in 1951 as a Brigadier General.
In the mid 1950's Lester Maitland's career goals shifted and he was given permission by the state of Michigan to begin studies in the Episcopal religion. His first appointment was as lay-vicar at a parish in Iron River, Michigan. He retired as rector emeritus in Red Bluff, California.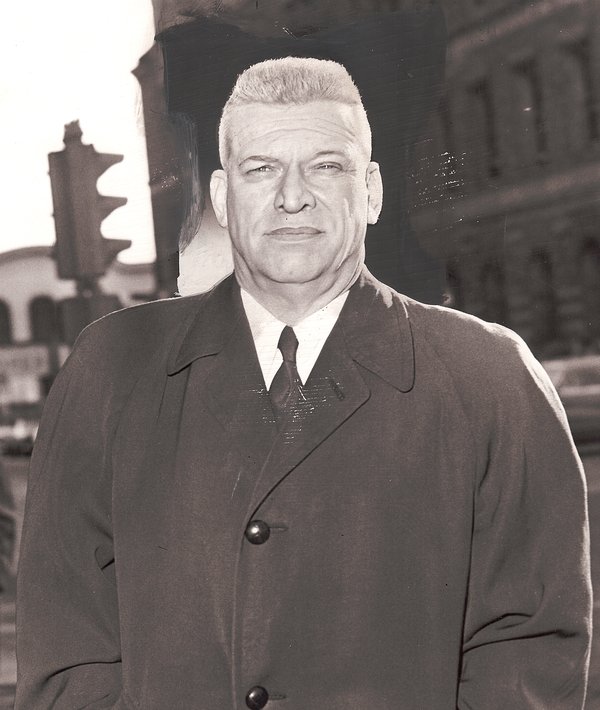 Lester Maitland