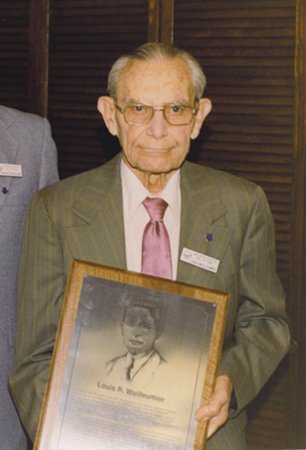 1994 Induction Ceremony (1994)
Louis R. Wuilleumier
Born: January 16, 1906
Died: March 6, 1995
Inducted: 1994

Louis Wuilleumier took to the air for the first time in 1926 and for the next 60 plus years he owned and operated aviation businesses, all in the Madison area.
In 1927 he joined five Madison businessmen to form the Madison Midwest Air Transport Company. The company offered flight instruction, charter flights and scenic rides. By 1932 the company, like many others, was closed in the midst of the depression.
In 1939 Louis and partner E. Merritt Anderson formed the Four Lakes Aviation Corporation. For the sum of twenty-five dollars a month they rented the land southeast of Madison which became known as Royal Airport. By 1940 Wuilleumier had bought out Anderson and became the sole owner.
Four Lakes Aviation was very active in the Civilian Pilot Training (CPT) and War Training Service (WTS) programs during World War II. Beginning in 1946 Four Lakes began offering flight training programs under the GI Bill for veterans of World War II and later veterans of the Korean War.
Louis stayed on at the Royal Airport until 1951 when he moved to the Madison Municipal Airport, now know as the Dane County Regional Airport. He expanded the Four Lakes operation to become a complete FBO and added a Piper Aircraft dealership.
Thousands have received their training and pilot certificates at Four Lakes. Many of those pilots went on to become flight instructors, airline pilots, FBO owners and airport managers. Louis R. Wuilleumier has had a long and distinguished career and has served Madison and Wisconsin aviation well.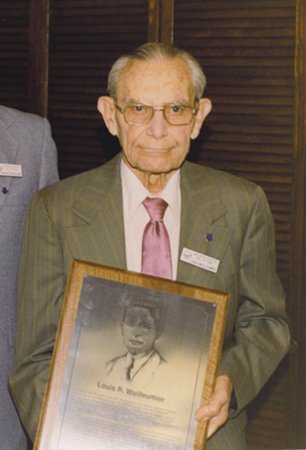 1994 Induction Ceremony (1994)