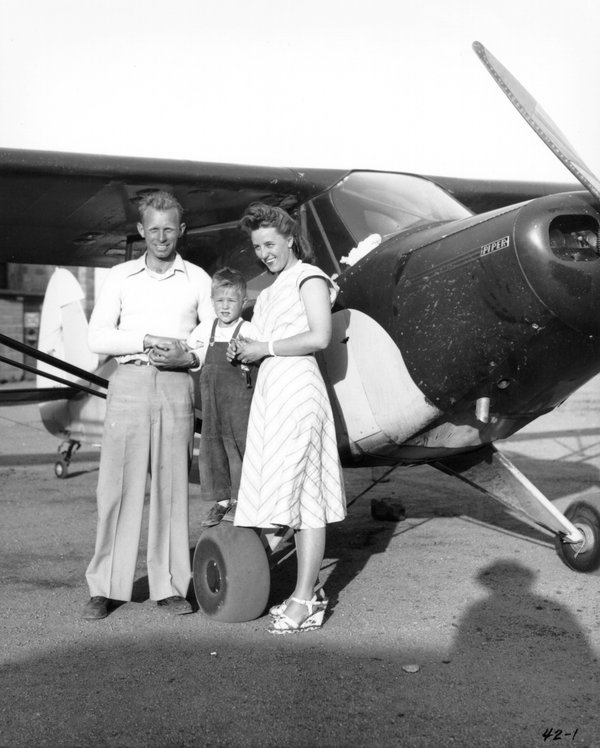 Marie Schuette, Lyle Grimm and son - Bob Wylie
Lyle Grimm
Inducted: 2019

Lyle Grimm learned to fly through the Civilian Pilot Training Program (CPTP). Later, in 1941, he was commissioned a 2nd Lieutenant in the Army Air Corps. Grimm served as an instructor before assignment to pilot training on the Boeing B-29 "Super Fortress" in Sebring, Florida.
His father-in-law, Archie Towle, was killed in an aircraft accident and Grimm returned home to Wausau, Wisconsin to run the family business.
As owner and operator of Grimm Flying Service, Lyle also served as Wausau Municipal Airport's manager and as a Designated Pilot Examiner for the Federal Aviation Administrator.
Lyle Grimm retired in December 1977 having served in Wisconsin's aviation industry for more than three decades having amassed more than 20,000 flying hours.