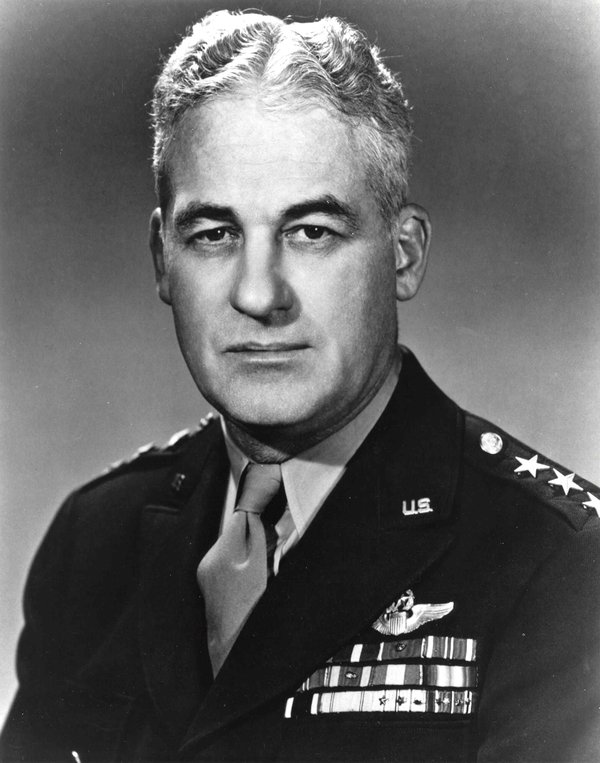 General Nathan F. Twining - USAF
Nathan F Twining
Born: October 11, 1897
Died: March 29, 1982
Inducted: 1988

Nathan Farragut Twining, born in Monroe, Wisconsin was the first U.S. Air Force general to serve as Chairman of the Joint Chiefs of Staff and was largely responsible for the creation of a strategic air force that was second to none.
He began his military career as a corporal on Mexican border duty in 1916 with the Third Oregon Infantry and served as an infantry sergeant at the outbreak of World War I. He entered the United States Military Academy at West Point on a National Guard appointment, graduating in 1919. Twining was selected for flight training in 1923. He served as pilot, flight instructor and later as engineering officer for the U.S. Army airmail service.
At the beginning of World War II Twining was appointed Director of War Organization and Movements in Washington, D.C. He was sent to the South Pacific during 1942 eventually commanding all tactical U.S. and Allied Air Forces there. After a period in Europe he returned to the Pacific to command the 20th Air Force.
For various achievements during the war Twining was awarded the Distinguished Service Medal, the Legion of Merit with Oak Leaf cluster, the Distinguished Flying Cross and the Air Medal with Oak Leaf cluster as well as the Yugoslav Order of Partisan Star and the rank of Companion of the Order of the British Empire.
Returning to the United States after the end of the war, Lieutenant General Twining was assigned to the Continental Air Force headquarters at Bolling Field, Washington, D.C. in October, 1945. In December of that year he was named Commanding General of the Air Material Command headquartered at Wright Field, Dayton, Ohio.
During October, 1947 he was appointed Commanding General of the Alaskan Department and later was named Commander-in-Chief of the Alaskan Command.  In May, 1950 he returned to Washington as the Acting Deputy Chief of Staff for Personnel.
Twining was named Chief of Staff of the United States Air Force, succeeding General Hoyt Vandenberg in June, 1953. President Eisenhower also appointed him a member of the National Advisory Committee for Aeronautics and he served as such until 1957. He was named the Chairman of the Joint Chiefs of Staff in August, 1957. He retired in September, 1960.
Several members of General Twining's family also had careers in the military. His brother, Lt Gen Merrill B Twining, USMC. Another brother, Robert, retired as a Navy captain. His grandfather, Nathan C. Twining, was a Civil War Army captain; and his uncle, Nathan C., a rear admiral.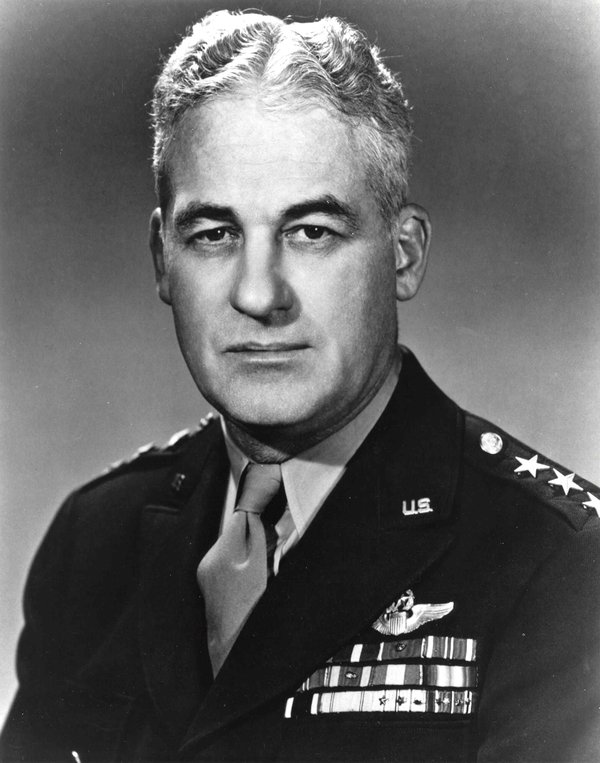 General Nathan F. Twining - USAF