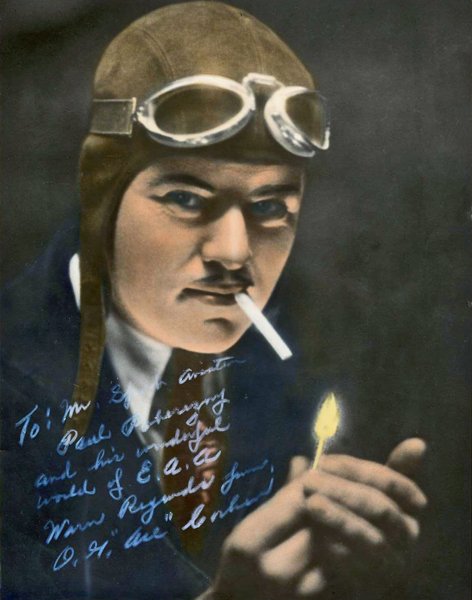 Orland Corben, ca 1930s "To Mr. sport aviation Paul Poberezny and his wonderful world of E.A.A. Warm regards from O.G. "Ace" Corben" - EAA Archives
Orland Corben
Born: April 16, 1905
Died: May 1, 1968
Inducted: 2008

Born in Des Moines, Iowa, in 1905, Orland George Corben earned his wings in a war-surplus Curtiss JN4 "Jenny" in 1918. Soon he was barnstorming around the Midwest and filming aerial footage for newsreel producers in between stints as a circus performer.
In the mid-1920s, he designed and built a small single cockpit parasol-wing airplane he called the "Baby Ace" and marketed it as a kit. Next came the two-seater "Junior Ace" and, in 1931, a move to the North Street Airport in Madison, Wisconsin.
The "Ace" models were easy-to-build, dependable, sporty little aircraft, well suited for the homebuilder. The Corben Sport Plane Company might have succeeded had it not been for the Great Depression. Ace Corben left Madison to persue other aviation ventures in 1935, leaving parts, drawings, plans, and remaining inventory in his hangar.
In 1963, Paul Poberezny acquired all of Corben's material. He and Stan Dzik modified the design and introduced a new Baby Ace in 1955. Publized in the aviation press and Mechanics Illustrated magazine, the redesigned Ace gave a boost to homebuilding and the fledgling Experimental Aircraft Association.
Still working in aircraft design, Orland Corben ended his days in the Circus City of Sarasota, Florida in 1968.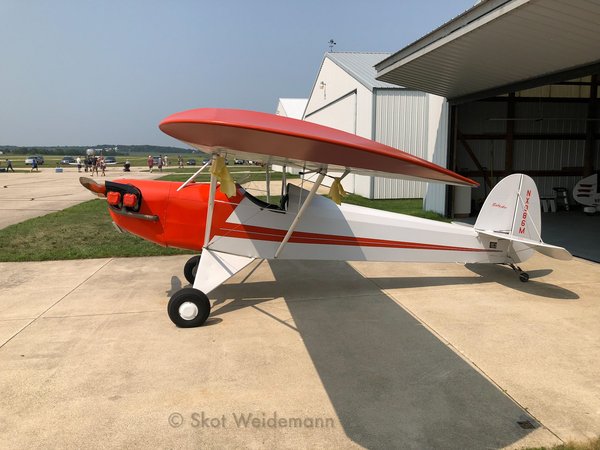 Baby Ace Model C, registered to owner in Kenosha - Photo Skot Weidemann Photography (2018)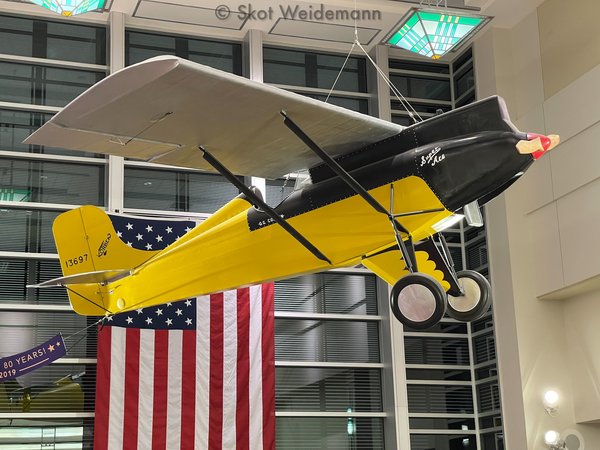 Super Ace on static display at the Dane County Airport in Madison (MSN) is a Madison Area EAA Chapter 93 built non-flying super Ace replica - Photo Skot Weidemann Photography