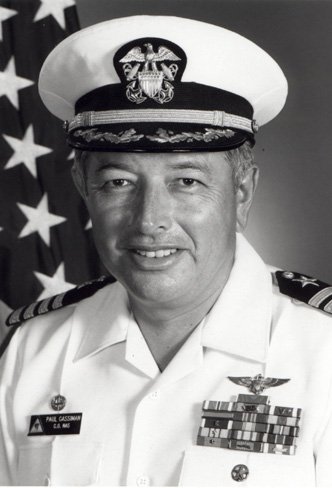 Paul Casiman - Submitted photo
Paul A. Cassiman
Born: December 8, 1939
Inducted: 2000

The photo of Captain Cassiman was taken while he was the Commanding Officer of the US Naval Air Station Agana, Guam.
Air Station Agana began its life as a base for Japanese "Zero" fighters during World War II. Captain Cassiman relates this story, "Legacies would show up from time to time, such as an instability in the right runway. We finally had to dig down to locate the problem, only to find an oxidizing reciprocating engine that was collapsing into itself with the runway above. We never could identify the make of the engine, but we were able to dig it out, back-fill the hole and compact it with dirt before re-paving the runway."
He commanded VA-94, (Attack Squadron 94) from January, 1980 until March, 1981. The squadron flew the A-7E Corsair II aircraft off the USS Kittyhawk, CV-63, operating in the western Pacific and Indian Oceans during his command.
Captain Cassiman also served as Head, Strategic Plans, Policy and Programs Division in the Pentagon. He has been very active in promoting aviation among Native American youth.
Captain Cassiman attended the Investiture Ceremony in Oshkosh, Wisconsin October 26, 2002. While our time together was short, we did a get a chance to discuss our plans for an interview column in the new WAHF Flyer newsletter. Paul graciously agreed to an e-mail interview. We developed our interview questions and sent them to Paul just in time for the holidays. He drafted his response over the next six weeks.
His interview column was published in the March 2003 WAHF Flyer Newsletter but his words overwhelmed us in both length and passion. We felt that his response was too abridged in the newsletter and deserved a wider dissemination. Click here to read Captain Paul Cassiman's entire interview.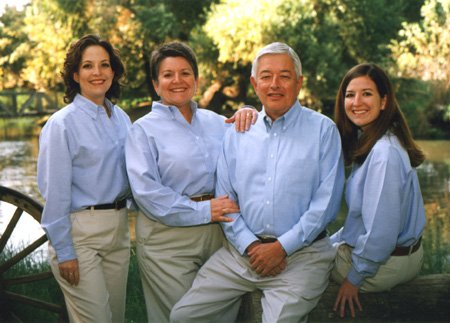 The Paul Cassiman family - Submitted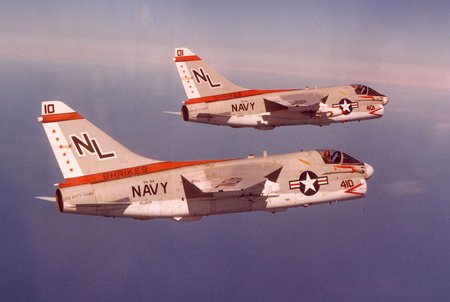 Paul Cassiman flies lead - Submitted photo