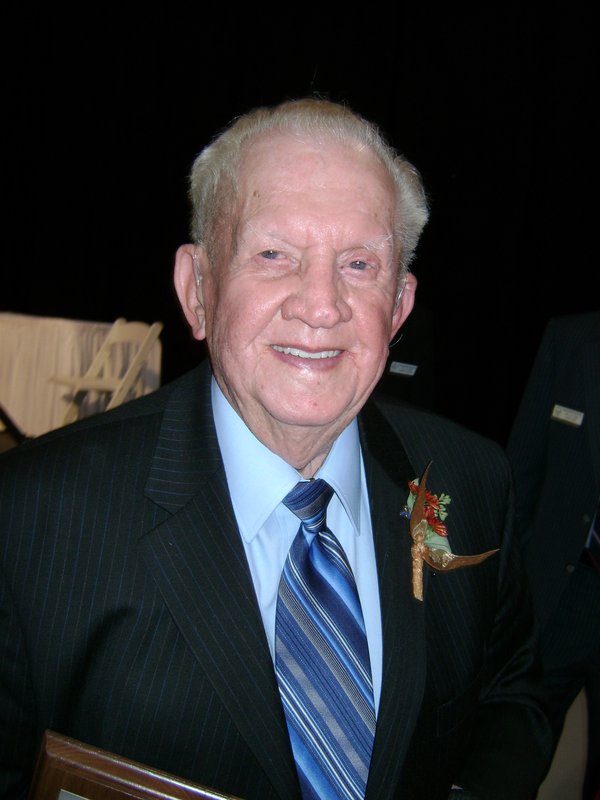 WAHF Induction ceremony - WAHF (2009)
Paul A. Johns
Born: October 11, 1913
Died: March 28, 2018
Inducted: 2009

Born in Indiana, raised in Illinois, Paul Johns spent his adult years in Wisconsin - when he wasn't flying an airplane somewhere else in the world.
He began his 66 years as a pilot in 1929 when he soloed in a glider at age 15. Two years later, he soloed in a Curtiss Junior. In another year, Johns held a limited commercial certificate and was working at the airport that would become Glenview Naval Air Station.
Paul joined the U.S. Naval Reserve and acquired radio repair and aircraft mechanic certifications. He then began instructing pilots in the Link trainer, first for the Navy and later for United Airlines. During this whole time he never lost sight of his goal to become a line pilot for an airline.
He took a step in that direction in 1939 when Pan American hired him to establish an instrument training program for pilots ferrying aircraft to Europe via South America. Once the training program was up and running he became a line pilot flying DC-3s to the Caribbean and South America. In 1944, he transferred to Pan Am's Pacific fleet, flying the PB2Y3 flying boat and the fabled Boeing 314 Clipper. As a senior pilot and master navigator, Paul Johns completed 220 flights on the longest overwater route flown by any airline.
A growing family brought Paul home to Racine in the late 1940s where he became a pilot for J.I. Case and Walker Manufacturing. Twenty years passed and facing retirement as a corporate pilot, Johns transferred to Walker's research department.
Paul never lost his love for flying. At age 75, he decided to build a homebuilt aircraft, the Kitfox. He completed the aircraft in an amazing 12 months. He flew the airplane until 1995, when he grounded himself after 66 years of flying.
The Paul Johns story doesn't end there. Paul stays active in the avionics field, designing and marketing radio antennas. At 97, he continues to stay engaged on the Internet and visiting with friends.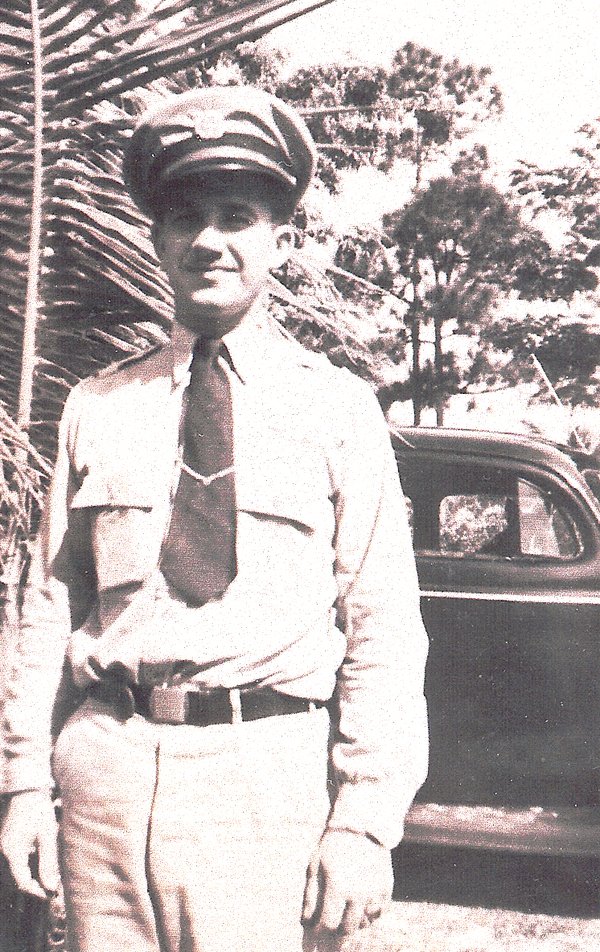 Paul Johns in USN kakis - Submitted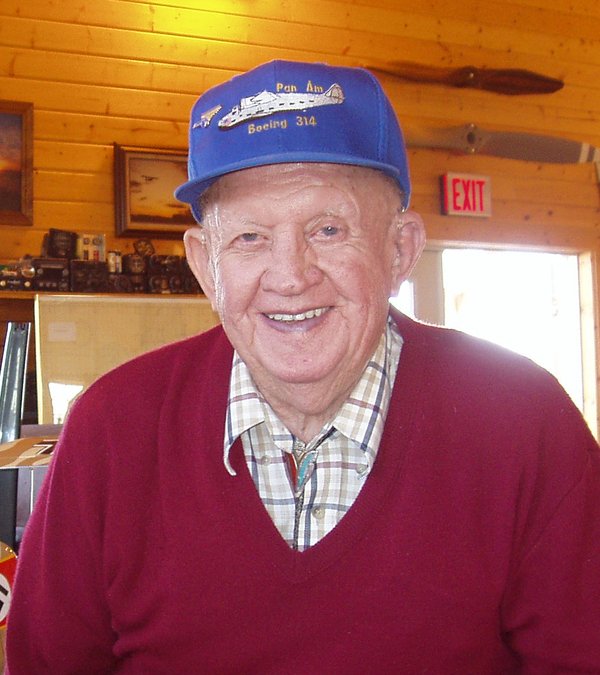 Paul Johns - Submitted