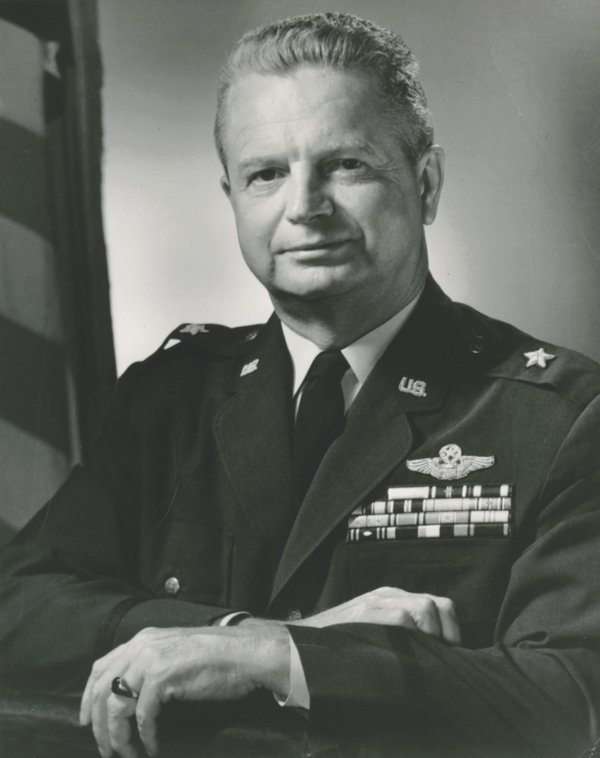 BGen Richard Knobloch - USAF
Richard A. Knobloch
Born: May 27, 1918
Died: August 13, 2001
Inducted: 1997

Richard Knobloch was born in Milwaukee in 1918. He began studies to be a veterinarian at the University of Wisconsin in Madison and joined the ROTC program there. Knobloch met the woman that would become his wife at an ROTC spring formal. They had dated for about a year when, in 1940, he made a decision. He knew that he had to 'do something' about the war situation and joined the aviation cadet program.
Shortly after completing pilot training in 1941 he volunteered for a secret mission lead by General Jimmy Doolittle.
That April 18, 1942 mission used B-25B Mitchell aircraft and was the first bombing of Tokyo during World War II. Knobloch was copilot on, Lucky Thirteen, the 13th of the 16 aircraft departing the USS Hornet that day.
Knobloch's aircraft departed the Hornet at 0900 ship's time with 3 500 pound demolition bombs and 1 500 pound incendiary (cluster) bomb. The target was Yokosuka Naval Station. After bombing the naval station the aircraft turned southwest for China. At 2245 while on autopilot the entire crew bailed out near Poyang, China.
Knobloch completed over 60 bombing missions against Japanese forces before returning home.
He served in various assignments both in the United States and around the world, his last as Commander of Andrews Air Force Base. He retired from the Air Force in 1970.
You can read the actual report from General Doolittle regarding the Tokyo raid at this site. The book, The First Heroes, by Craig Nelson is a must read for anyone interested in the Doolittle Raid.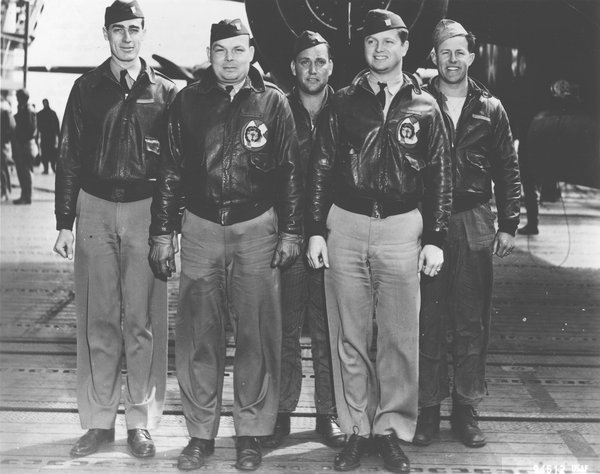 Tokyo Mission Crew 13 - USAAC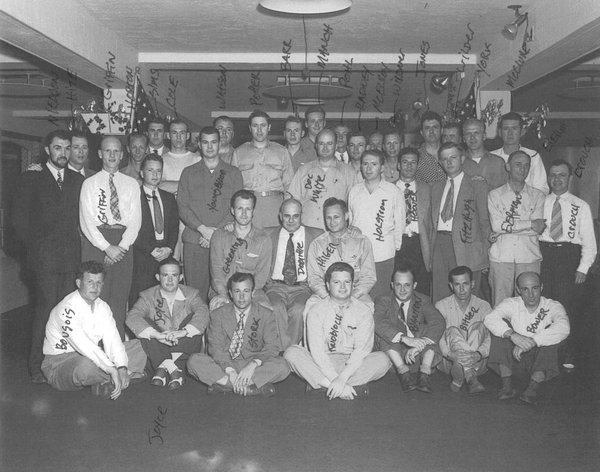 Tokyo mission reunion 1947 - Submitted