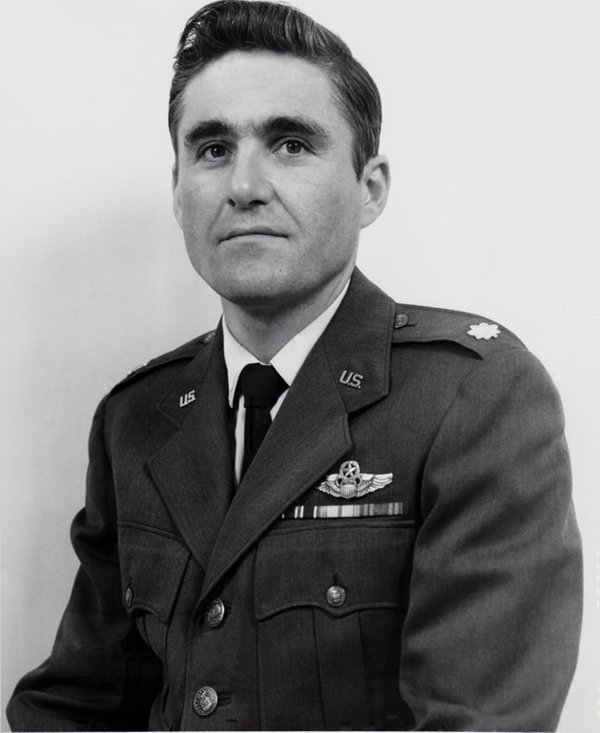 Major Richard Schmidt - Submitted Photo
Richard Schmidt
Inducted: 2019

Dick Schmidt was a young man installing a television antenna in Milwaukee when a Northrup F-89 Scorpion jet roared overhead on takeoff. From that moment, he was determined to become a pilot. He was already an award-winning model airplane builder and flier.
He served as a Command Pilot in the Wisconsin Air Notional Guard in Milwaukee, flying mostly Lockheed T-33 "Shooting Star", F-89, and Boeing KC-97 "StratoTankers" from 1956 to 1978. He volunteered to fly the Martin B-57 "Canberra" with the 1211th Test Squadron in New Mexico, where he few through post-detonation atomic clouds.
Dick served briefly as a corporate pilot and was one of the first two Captains hired by Air Wisconsin Airlines, where he served from 1965 to 1992, flying all their aircraft from the de Havilland DH-10 Dove to the British Aerospace BAE-146s. He founded the Northern Professional Pilots Association for commuter airline negotiations and served as its president.
Dick even found the time to build his own Pitts S-1S biplane, N76RS, and founded Chapter 444 of the Experimental Aircraft Association. He also flew a vintage 1931 Stinson SM-6000B Tri-motor, giving rides to thousands of passengers at airshows throughout the United States.
One of Dick's most memorial accomplishments was landing the huge Boeing C-97 "StratoFreighter" on the very short, very narrow runway at the Donn Q Inn in Dodgeville, Wisconsin. Dick has amassed over 26,000 flight hours. He recently published his autobiography, Three Times He Cried.