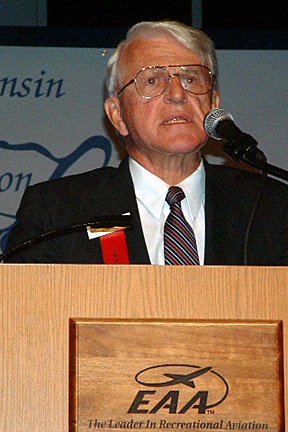 Robert Goebel during his 2003 induction - Photo Rose Dorsey (2003)
Robert J. Goebel
Robert earned his Army Air Force wings in 1943. He began flying Bell P-39s in Panama and later in North Africa. In April 1944 he was assigned to P-51Bs in Italy and became a flight leader after his twentieth mission. Robert became an ace on July 20, 1944 and a double ace in August 1944.
After the war Robert earned a degree in physics from the University of Wisconsin - Madison and returned to active duty, working on special projects involving atomic energy and the Gemini space program. He also worked on the Skylab program.
He wrote the book entitled Mustang Ace: Memoirs of a P-51 Fighter Pilot in 1991. Robert not only established himself as a war hero but also for making significant contributions to government science programs.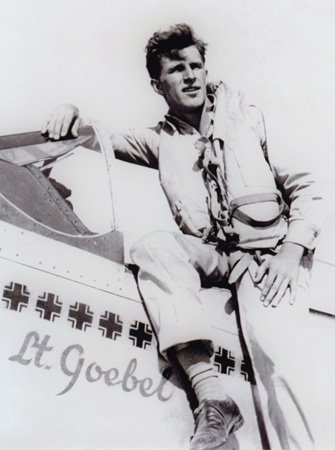 Lt Robert Goebel, Italy - Submitted photo (1944)