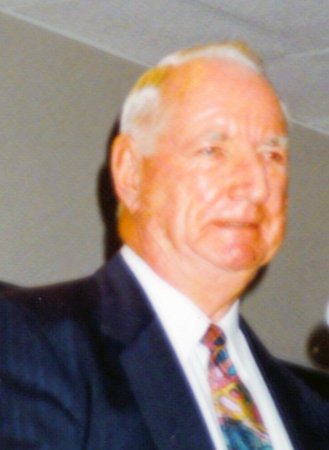 Military Pilot, Bataan Death March Survivor, Airline Pilot - Dave Weiman
Robert J. Jones
Born: April 21, 1919
Died: June 8, 2005
Inducted: 1993

Born on his family's farm near Portage, Wisconsin, Robert "Bob" Jones would watch mesmerized as Charles Lindbergh over flew the farm on his way to Minneapolis in 1927. Jones decided then and there, that someday he, too, would be a pilot. In 1930, the Jones family moved north to Ashland, Wisconsin where Bob's father got a job as a Wisconsin game warden.
Graduating from Ashland High School in 1936 Jones held a number of jobs - lumberjack, farmhand, and milkman - and managed to get in two years at the University of Wisconsin at Madison before enlisting as a flight cadet in the U.S. Army Air Corps on July 29, 1940.
His primary flight training was conducted at Tulsa, Oklahoma, flying the Stearman PT-13, PT-17, and PT-18 "Kaydet". Jones next assignment, basic flight training, was at Randolph Field, Texas in the North American BT-14, "Dale" aircraft. Advanced training took Bob to Kelly Field where he flew the North American BC-1 and AT-6 "Texan" airplanes. Graduating flight training, he received his pilot wings on March 14, 1941 and received his commission as a second lieutenant on the next day. He requested duty at either Hawaii or Alaska and, in typical military fashion, was assigned to the 2nd Observation Squadron, Clark Field in the Philippines, arriving there on May 8, 1941.
During that summer, Jones would check out in all of the squadron's aircraft including: Thomas Morse O-19E, Douglas O-46, Stinson O-49 "Vigilant", Curtiss O-52 "Owl", North American A-27 and the Martin B-10. In September 1941, the squadron was moved to Nichols Field southeast of Manila to make way for B-17s planned for Clark.
Shortly before 0300, Tuesday, December 9, 1941 Nichols Field was attacked. Lt. Jones was located in a hangar, on alert standby, when he was wounded by a bomb fragment, which earned him a Purple Heart. Following the attack, he flew six combat reconnaissance missions. The unit held out until Christmas morning, 1941 when, with no airworthy aircraft available, they were designated Provisional Infantry and ordered to march north towards the front lines.
During the next four months, Jones would distinguish himself in combat earning the Bronze Star. On April 9, 1942, the enemy overran American forces after heavy, persistent attacks. Bob and another pilot were able to evade capture for 36 hours until they ran into a Japanese patrol. They joined the Bataan Death March along with 10,000 other Americans arriving at Camp O'Donnell on April 16 or 17. Over the next 40 days, about 1,570 American GIs died from malnutrition, disease, and beatings.
On June 6, Bob and most of the survivors were transferred to Camp Cabanatuan about seven miles away. Another 3,000 GIs died at this camp. In November, Jones was among the first prisoners shipped to Japan from the Philippines. He would be interred at three POW camps – Osaka, Zentsuji Headquarters Camp (Hir-01B), and finally Rokuroshi (Os-24). On September 2, 1945, three B-29s "bombed" the camp with 55-gallon drums filled with food, clothing, cigarettes, and a note telling them to stay put. A small unit of the US Cavalry liberated the POWs six days later.
After a short stay at home, Bob returned to school graduating in August 1948 from the University of Wisconsin. He remained in the US Army Air Force being stationed at various bases with several different jobs while remaining on pilot status. He graduated from bomber pilot training in the Boeing B-47, May 1952. Over the course of the next 5 years, Jones would add navigator, bombardier, and radar bombardier ratings. He was also rated as command pilot in the B-50D, B-47E, B-52B, C, and D aircraft.
In January 1957, Jones was selected as a pilot for "Operation Power Flite" a planned non-stop flight around the world. His aircraft became a backup to the effort and became the first B-52 to land in Britain. In 1959, because he chopped a trapped crewmember out of a burning B-52 tail section, he was awarded the Soldiers Medal, the nation's highest award for valor in a non-combatant action.
In 1963, Jones graduated from the Air War College located at Maxwell Field, Alabama, where he was named outstanding graduate. Among his most notable assignments was his appointment as Chief of SAC's Standardization Board for Bombers.
Colonel Jones volunteered for what became two tours of duty in Vietnam, November 1964 – April 1966. His first assignment was as US Commander, Long Van VNAF Base, Nha Trang, Vietnam. "Best job I ever had," Bob says. "I started with a 100 man squadron which grew to a Combat Support Group." Colonel Jones also flew 310 combat sorties in Fairchild C-123B, 'Provider' aircraft. He was awarded the Legion of Merit, Distinguished Flying Cross, and eight Air Medals for his efforts.
Retiring after 30 years of service on February 1, 1970, he settled in Wahiawa, Hawaii. For the next six years Bob would fly for several commercial air service companies - Hawaii Pacific Air, Panorama Air Tours, Alii Air Hawaii, and Royal Hawaiian Air Service. Bob lost his FAA Medical Certificate due to an irregular heartbeat in 1976.
August 17, 1996 Bob received the Billy Mitchell Memorial Award from the Air Force Association in a ceremony in Milwaukee, Wisconsin. Bob summed up his flying career this way, "I flew 13,500 hours as a pilot, and 350 hours as a navigator/bombardier; I enjoyed most of it".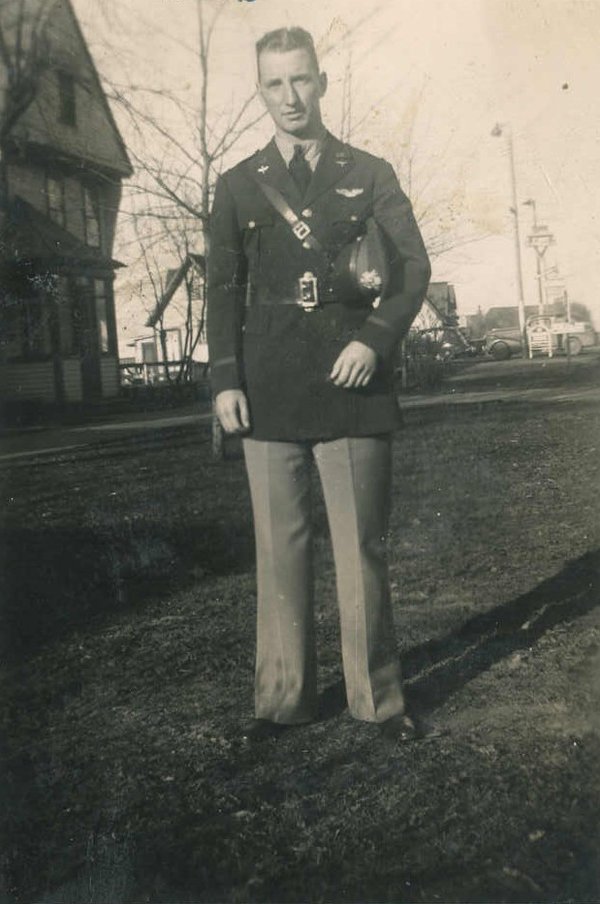 Bob Jones in uniform - Submitted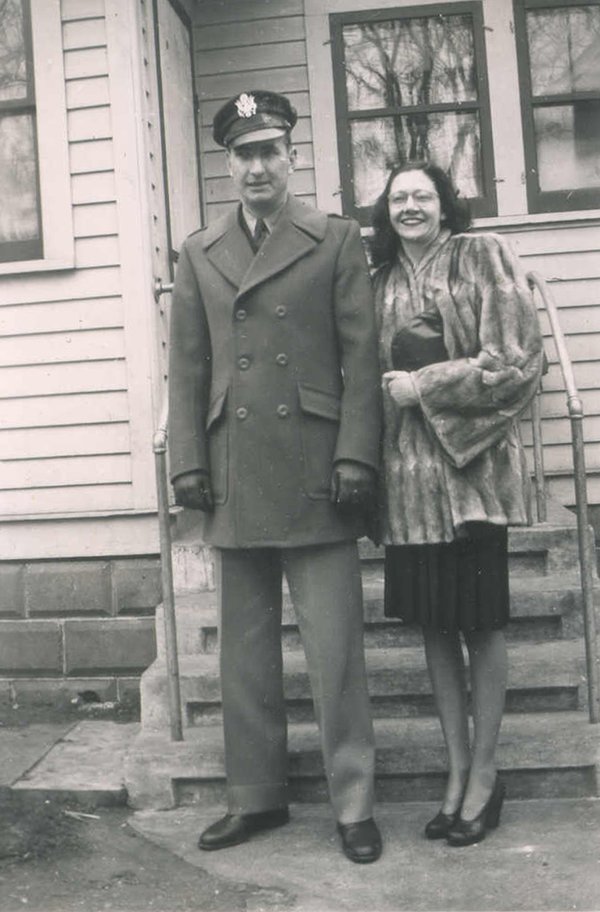 Bob Jones and his wife Dorothy - Submitted