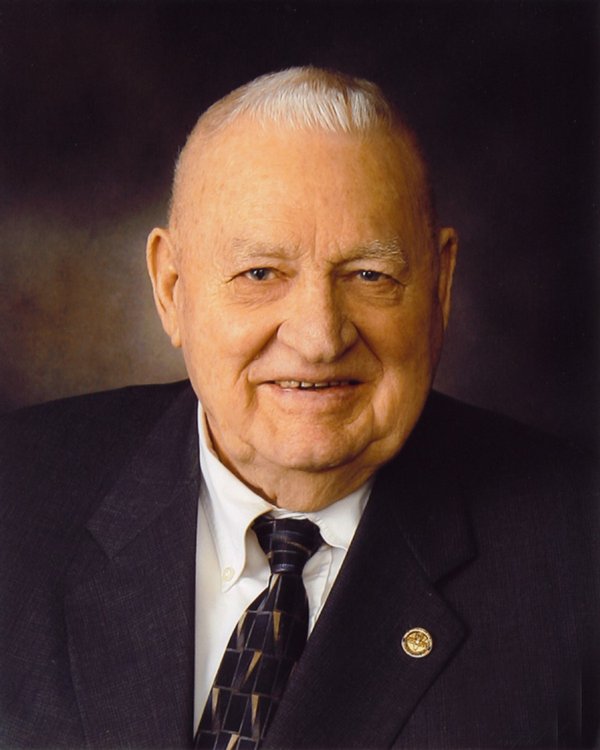 Military Pilot, Agricultural Pilot - Submitted
Roy W. Reabe
Born: February 28, 1921
Died: May 24, 2015
Inducted: 2007

Roy Reabe was just six years old when he made his first flight in the front cockpit of a barnstormer's aircraft near the family farm outside of Hartford, Wisconsin. A few years later, he moved to Waukesha for flight instruction and, by the time the Unites States entered World War II, Reabe had his private, commercial and instructor certificates.
During the war, he first served as a primary military instructor. Later Roy entered the Transport Command where he flew from one end of the continent to the other delivering B-25 and B-26 bombers as well as P-38, P-39, P-40, P-47, P-51 and P-63 fighters. Reabe spent the final months of the war piloting C-46s and C-47s over the "Hump" from India.
In 1946, Reabe returned home and found land near Waupun for an airport. He started a flying service and flight school for both airplanes and gliders. A year later, be began his agricultural flying service. As the vegetable industry expanded across the state, so too did his business.
By the 1980s, the Waupun airport had become the state's most active private airport. Reabe also had the largest general aviation fleet of aircraft including airplanes, helicopters and gliders in Wisconsin.
He and his wife (and business partner) Helen raised a family of aviators. At last count the Reabe family included ten children and grandchildren pilots. As a flight instructor for more than fifty years Roy is remembered by his students as, "A stickler for perfection, a stickler for pilots."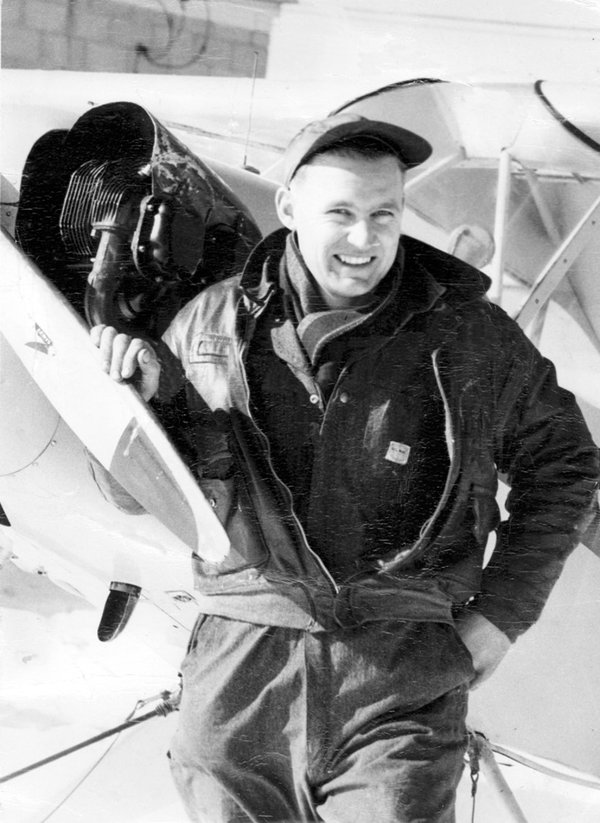 Early Agribusiness Entrepreneur - Submitted