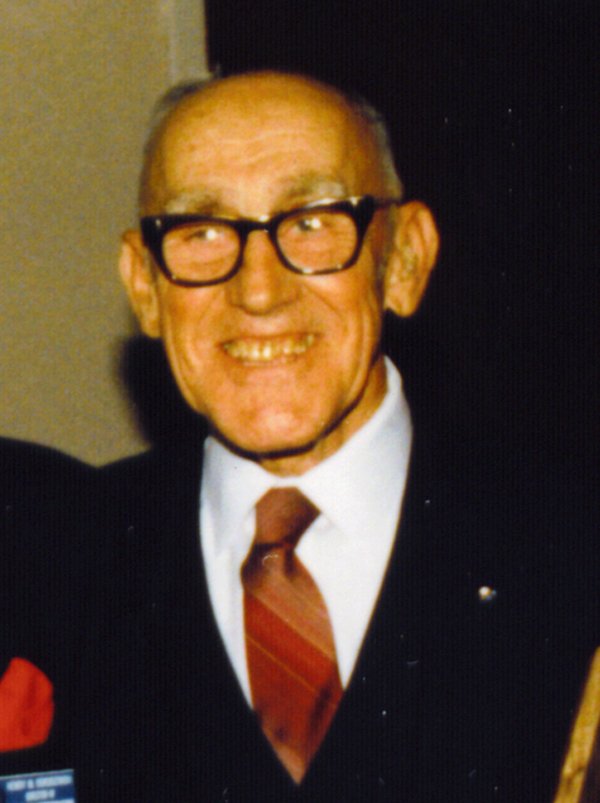 Dave Weiman
S. J. "Steve" Wittman
Born: April 5, 1904
Died: April 27, 1995
Inducted: 1986

Sylvester Joseph Wittman, known to many as "Steve" and to his oldest and dearest friends as "Witt" was born in the living quarters on the second floor of the Soo Line Depot in Byron, Wisconsin on April 5, 1904. Life was a challenge from the first for young Wittman; he developed a herpes-zosta infection within the first weeks of his life, which would claim most of the vision in one eye. Steve was just eight years old when his father died at age 56. Growing up in the Fond du Lac area, he attended schools in Byron and Lomira and graduated from the Fond du Lac High School in 1924. While he worked to help support his family he was always interested in mechanical things and especially those with wings. Thinking that his defective vision prevented him from being a pilot he looked forward to a life as an aeronautical engineer or designer.
Steve learned to fly, in spite of his vision, in 1924 in a Standard J-1. He soloed on a Tuesday after eight hours of instruction, then flew his first passenger, his sister, on Friday of that same week. He also built his first airplane in 1924, an aircraft that was powered by a Harley Davidson motorcycle engine. He abandoned the design due to vibration from the engine - Harley Davidson motorcycle owners have come to love that same vibration.
From 1925 to 1927 he operated a small flying service at Fond du Lac - giving rides, flying at celebrations, County Fairs and the like - doing a general barnstorming business. During this period he was also a test pilot and demonstration pilot for Pheasant Aircraft Company of Fond du Lac and also for the Dayton Aircraft Company of Dayton, Ohio.
Learning of a waiver for his defective vision Wittman went to the area's only medical examiner, a doctor located in Milwaukee, and after several tests was awarded his medical certification. He was then presented with his pilot certificate signed by Wilbur Wright. He would go on to earn additional certificates and ratings including that of flight instructor.
Steve would compete in his first air race in 1926 at a Milwaukee, Wisconsin event. He came in second place flying a Standard J-1. This was the beginning of an air race career that would span more than six decades. Wittman competed in and won or placed in more closed course races than anyone in the history of air racing.
Steve became the manager at the Oshkosh, Wisconsin airport in 1931. He held that position until 1969 and would eventually have the facility named after him. While managing the airport he ran an FBO – Wittman Flying Service – a business that he would operate until 1957 when he sold it to Warren Basler.
He designed and built his first closed-course racer in 1931.That aircraft, named Chief Oshkosh. Construction was begun in April and was finished in time to compete in the 1931 Cleveland National Races during August of that year. He would fly Chief Oshkosh in races through 1934. He flew two other aircraft in races during the early 1930s - the Pobjoy Special built by the Nicholas-Beazley Corporation and Rudy Kling's Keith Rider Special.
In 1934 Wittman started building the aircraft that would have the moniker big Bonzo after one of his favorite childhood comic-strip characters. A Curtiss D-12 engine powered the airplane. He would begin competing with Bonzo in 1935 while still competing with Chief Oshkosh.
During 1937, while maintaining a busy racing schedule and in addition to running his FBO and the Oshkosh Airport, Steve designed and built a two place, side-by-side high wing airplane he called Buttercup. Plans to market the aircraft commercially were interrupted by looming war clouds. He also obtained the patent for his flat spring steel landing gear design during that year. The gear would become standard equipment on most single engine Cessnas.
World War II would change Steve's focus but not his activity level. In September, 1941he married Dorothy Rady. Dorothy was more than his companion she was his biggest supporter and business partner as well. The flight school portion of Wittman Air Service was active in the Civil Pilot Training Program from 1940 through 1943 putting 103 pilot candidates through the training. The school also provided 699 pilots an Army indoctrination course during 1943 and 1944. Wittman Flying Service provided nearly 24,000 hours of instruction with no serious accidents or personal injuries. In 1945 he designed and built his fourth aircraft, a four-place, high wing design he called Big X.
Racing began again in 1946 and now Witt had a young protégé – Bill Brennand. The two men collaborated on rebuilding Chief Oshkosh that spring into a "fun" airplane. Steve raced a modified Bell P-63, Kingcobra, at the 1946 Cleveland Nationals where a new class of racer was announced. The rebuilt Chief Oshkosh was modified during the fall and winter and Buster, another favorite cartoon character of Wittman's, rolled out of the hangar the summer of 1947. Competing in the inaugural Goodyear Trophy race, Brennand flying Buster qualified and went on to win the trophy with a speed of over 170 MPH using an 85 horsepower engine.
Back in Oshkosh Steve started building a sister to Buster and completed little Bonzo in time for the 1948 Goodyear race. The team finished with a second place for Steve and fourth place for Brennand with engine problems. The Wittman racers would continue to be a dominant force in closed circuit racing through the early 1950s. "Buster" was donated to the Smithsonian on November 11, 1954.
Steve heard of an organization just forming in Milwaukee during the winter of 1953. He attended the third meeting in March of that year and became a member beginning a lifelong relationship with the Experimental Aircraft Association. About this same time Wittman designed and built the first of his many Tailwind aircraft. He convinced EAA President Paul Poberezny to hold the organization's 1956 annual convention at the Oshkosh Airport. Unknowingly, this event would set a course for future EAA conventions.
Steve continued racing with Bonzo until 1970 when he designed and built Witt's V to compete in the new, Formula Vee, racing class. He competed in races with that aircraft until 1979 and raced Bonzo for three years beginning in 1978 in the Oshkosh 500. They won all or portions of that race every one of those years – not bad for a 30-year-old airplane flown by a 76-year-old pilot!
About that name, Steve. Newspaper reporters covering an early air race mistakenly took the initial S in SJ Wittman to be short for Steve. That's what they wrote and it stuck. From that point on it was Steve Wittman. 
In 1975, the State of Wisconsin erected a historical marker in a small park area just north of where his FBO was located on the Wittman Regional Airport honoring his many accomplishments. Wittman was enshrined in the Western Reserve Aviation Hall of Fame during ceremonies on August 29, 1980 honoring Steve for his aircraft development and participation in the National Air Race.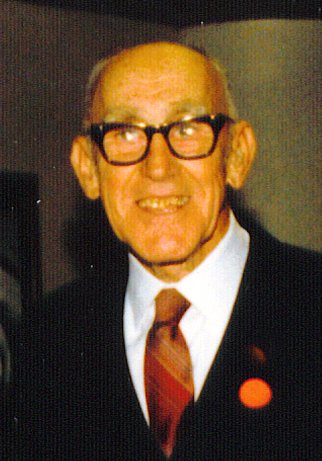 Dave Weiman