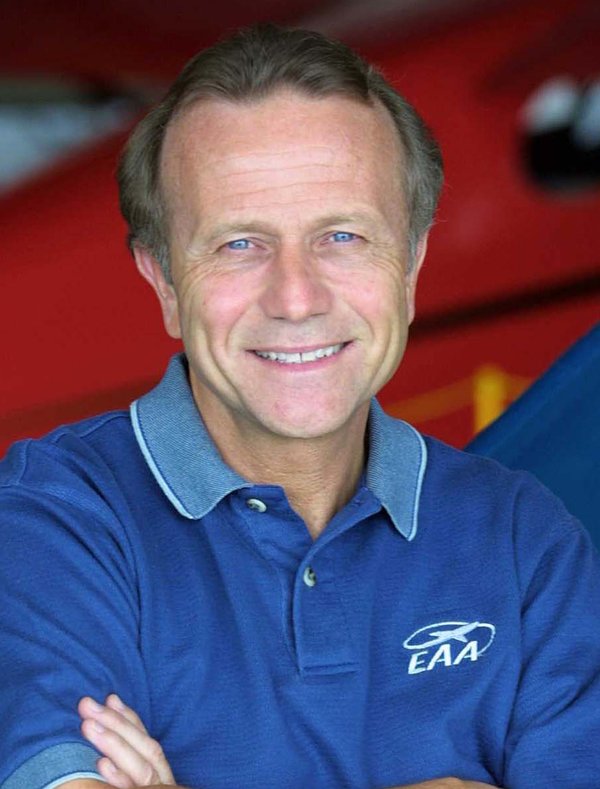 President of the Experimental Aircraft Association - EAA
Thomas P. "Tom" Poberezny
Born: October 3, 1946
Died: July 25, 2022
Inducted: 1996

Tom Poberezny is uniquely qualified for his role as President and CEO of EAA, the 170,000-member international organization that represents the world of recreational aviation.
Poberezny is a member of the prestigious Centennial of Flight Commission, officially charged by the U.S. Congress with "coordinating and publicizing public activities celebrating the achievements of Wilbur and Orville Wright and commemorating a century of powered flight." The Commission's role is to encourage the broadest national and international support for programs, projects and events that will "involve, educate, enrich and inspire the maximum number of people."
As President of the EAA Aviation Foundation, Poberezny is directing the Foundation's effort to become an innovator in aviation education and outreach. The Foundation's education efforts have greatly expanded in the last several years, including development of the "Vision of Eagles" initiative and the Science-Math-Technology (S-M-T) project, which will develop methods to motivate students utilizing aviation-based curricula.
Poberezny is also Chairman of the organization's annual convention — EAA AirVenture Oshkosh — an aviation gathering with an attendance of 750,000 people and 12,000 airplanes at Wittman Regional Airport in Oshkosh, Wisconsin, each year.
Poberezny graduated from Northwestern University with a degree in industrial engineering. He developed an interest in competitive aerobatics and within a few years, won the 1973 U.S. National Aerobatic Championship and earned a place on the American team that captured the 1972 world title at Salon, France. In 1972, he also joined Gene Soucy and the late Charlie Hillard to form the "Red Devils" (later "The Eagles") Aerobatic Team. For 25 years, the trio was one of the world's premier air show acts.
Poberezny is also active in numerous civic and aviation organizations. He is a founding member of the U.S. Aerobatic Foundation and has served on many other regional, national and international governing and educational boards.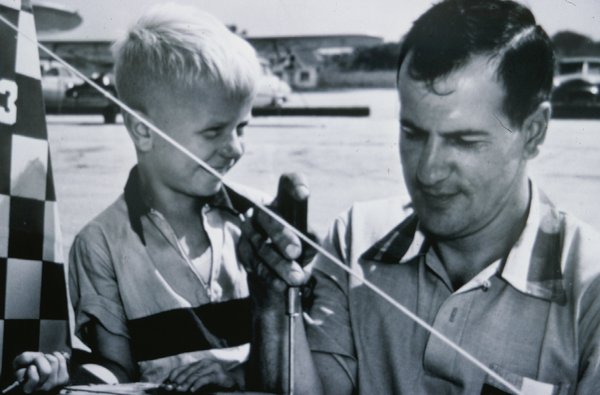 Tom sharing a father son moment - EAA