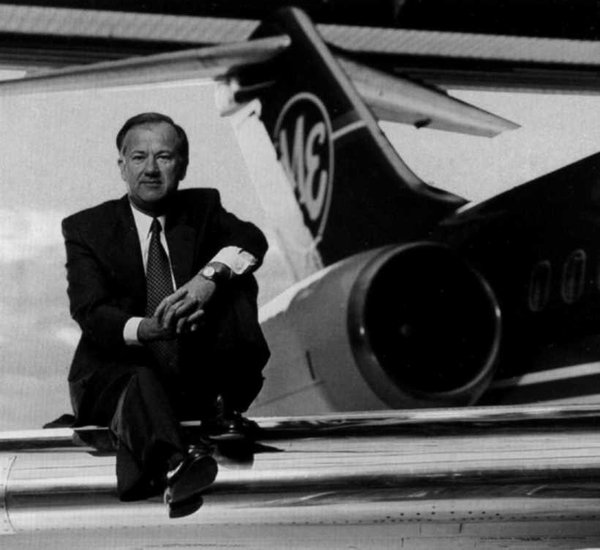 Timothy Hoeksema - Submitted
Timothy E. "Tim" Hoeksema
Inducted: 1996

Timothy E. Hoeksema is chairman, president and chief executive officer of Midwest Airlines, Inc., a publicly held company, headquartered in Milwaukee, Wisconsin. Mr. Hoeksema was named president when the airline was incorporated in March, 1983. At that time, Midwest Express was a wholly owned subsidiary of K-C Aviation, itself a wholly owned subsidiary of consumer products manufacturer Kimberly-Clark Corporation.
Hoeksema joined Kimberly-Clark in 1969, serving first as a first officer in the company's air transportation operations and in 1974 was named chief pilot. In 1977 he was promoted to director of air transportation for Kimberly-Clark Corporation and president of K-C Aviation. After being named president of Midwest Express Airlines in 1983 he was also appointed president of Kimberly-Clarks' transportation sector in January, 1988.
Mr. Hoeksema began his aviation career in 1968 as a flight instructor for the University of Illinois at Champaign. He was graduated summa cum laude from Western Michigan University in 1972 with a B.S. degree in aviation engineering technology. In 1977, on a Kimberly-Clark scholarship to the University of Chicago Executive Program he obtained a master's degree in business administration.
Mr. Hoeksema is on the board of directors of Skyway Airlines operating as Midwest Connect, the Metropolitan Milwaukee Association of Commerce, the Greater Milwaukee Committee, the Marcus Corporation, the Air Transport Association and is a member of the Board of Trustees at the Medical College of Wisconsin. He and his wife Jan and their family live in the Milwaukee area.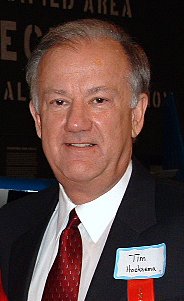 Timothy E. Hoeksema WAHF Inductee 1996 - Dave Weiman