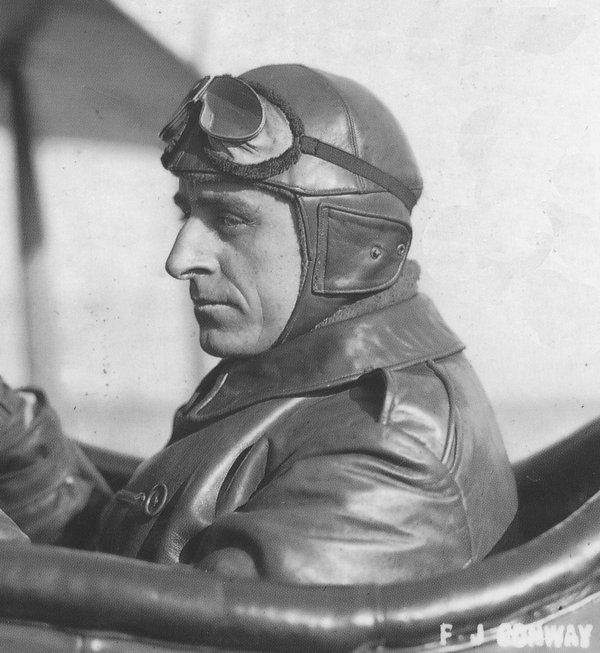 Walter E. Lees - Submitted
Walter E. Lees
Born: July 16, 1887
Died: May 16, 1957
Inducted: 2004

Walter Lees was born in Janesville, Wisconsin. His family moved to their father's homestead in the small farming community of Mazomanie when Walter was six years old. Growing up on a farm he learned to work with his hands at an early age. His mechanical aptitude would prove beneficial throughout his life. He worked his way through classes at the University of Wisconsin-Madison first as a mechanic at Emil Habenson's Buick garage in Madison and the next year, 1911, as a chauffeur for the L. K. Baker family in Ashland, Wisconsin. Lees' stay in Ashland would prove to be very beneficial. He met the woman who would become his wife, first worked on Packard engines, and saw his first airplane.
Succumbing to the allure of flying but with only half of the tuition, Lees headed off to St. Augustine, FL in January 1912. He traded mechanic services on the flight school's tired, Gnome-powered, Farman biplane for promised flight lessons. Walter would be one of the fortunate students, he actually received a few minutes of flight instruction, before the Aero Exhibition Company packed up and left town leaving students and bills behind.
Undaunted, Walter and a fellow student headed for St. Louis and the Benoist Company, an early aircraft manufacturer. Walter was soon in the shop learning aircraft construction first hand. Finally, on Thursday, November 14, 1912, after many promised training flights and days spent watching others fly, Walter soloed. He took to the air alone, from Creve Coeur Lake near St. Louis, in a Benoist hydro-aeroplane.
Walter would bounce around from job to job as a pilot and mechanic, somehow always making his way back to the Benoist Company, until the summer of 1913. Walter was the second pilot to fly a newly designed exhibition airplane built by Benoist. Warned of its poor performance he crashed while making his first turn. Unhurt, but disgraced, he left St. Louis for home. He tried several non-flying jobs in Chicago but spent most of his time visiting the popular Cicero Field outside of Chicago. Lees, after arriving in Mazomanie, ran into a benefactor, Mr. David Harrop, who funded his next flight training at the Curtiss Aviation School on North Island, San Diego, CA.
Lees arrived at the Curtiss flying school in the spring of 1914 and would stay there until May 1915. He completed his training in both land and seaplanes and gained additional experience until an offer from a pilot friend, Jack Vilas, came in the mail. Vilas knew of a Chicago man that owned a Curtiss F-Boat who needed a pilot, was Lees interested? Walter promptly took the train east to Chicago.
Walter would fly many passengers in the plane named, "Alice", at Grant Park in Chicago and at Lake Geneva, Wisconsin that summer. While in Chicago, he married his Ashland sweetheart, Loa Lloyd, on June 17, 1915. Later that year, Ray Morris, manager of the Curtiss Aviation School at North Island, paid Walter a visit and offered him a flight instructor position with Curtiss in Buffalo, NY.
Shortly after arriving in Buffalo, Walter obtained his pilot certificate, it was pilot certificate #44 issued by the Aero Club of America. Two of his first students were the Pitcairn brothers of Philadelphia. Walter and Loa moved to Newport News, VA, mid-December 1915, where he would continue as an instructor for Curtiss at the new Atlantic Coast Aeronautical Station. Captain Tom Baldwin, a long time friend of Curtiss and balloonist, managed the school. H. Paul Culver, a friend of Lees from Wisconsin, was a student at the school.
Another Aeronautical Station instructor, Jimmy Johnson, principal instructor for Major Billy Mitchell was sick and Walter was assigned to fly with him. According to Walter, "I just happened to catch him on one of his good days." Mitchell made his first solo flight under Walter's guidance. While he remained a civilian instructor during the war Lees was assigned to Chanute Field, IL; Selfridge Field, MI; Ellington Field, TX; Gerstner Field, LA and Brooks Field, TX. His last wartime assignment was as a test pilot at McCook Field, OH.
Following the war Walter was again bouncing from one pilot job to another. He flew in New Jersey, New York, Oregon, and Washington, eventually landing back at Dayton, Ohio working as an aircraft mechanic for the Army. Another opportunity put Walter to work for the Dayton Wright Company in June 1922. While that job didn't last long, Walter was able to find another in Dayton, flying for the Johnson Aeroplane and Supply Company.
Competing in an air race in St. Louis on October 1, 1923, Walter won the Flying Club of St. Louis Trophy Race. Beating out ten other entrants for the $300 first place prize money, Walter averaged a speed of 89.31 miles per hour.
He then entered another phase of his flying career – that of test pilot. Testing a German built airplane - L.V.G. he became the first civilian pilot to save his life by parachute. Walter returned to Selfridge Field, MI where he flew as a test pilot for the Stout Airplane Company.
During April 1925, Walter joined the Packard Motor Car Company as a service representative. He traveled extensively and worked closely with both the Army and Navy. He flew the first test flight of a diesel-powered airplane – a Stinson SM-1DX, Detroiter on September 19, 1928. As engine improvements were made, Walter would make more flights and set more records. He flew in the 1930 Ford Reliability Tour flying a diesel-powered Waco.
After two failed attempts at setting an endurance record on Monday, May 25, 1931, pilot Walter Lees and copilot Fred Brossy lifted off the beach near Jacksonville, FL in a Bellanca Pacemaker powered by a 225HP Packard diesel radial engine. The two pilots would remain aloft for 84 hours and 32 minutes setting a world record for non-refueled flight that would stand until 1986.
Walter would leave Packard in 1935 going to work for the Scintilla Division of the Bendix Aviation Corporation until 1940. He reported for active duty with the Navy in 1940 serving as a naval aviator flying transport aircraft in the Pacific Theatre. Walter Lees would retire from the US Naval Reserve as a Commander in 1948.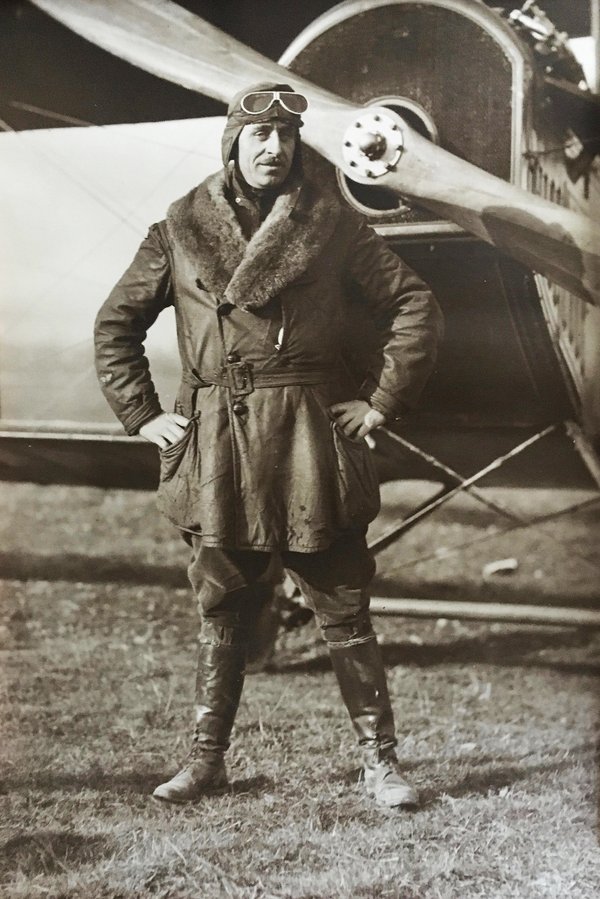 Walter E. Lees - Submitted