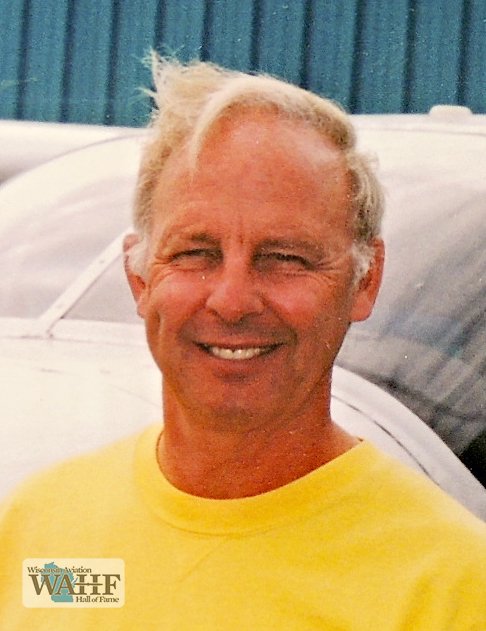 Bill Amorde
William Amorde
Born: March 3, 1943
Inducted: 2017

Bill, a Superior, Wisconsin, native, was born and raised on a dairy farm and took his first flight lesson on August 5, 1962, at age 19. As Bill tells the story, he got involved in aviation for $10. A specially priced, introductory flight in a Cessna 140, a flight from which he never looked back. He earned his private pilot certificate about six months later. From there things really took off. He built flight time flying skydivers in a Cessna 170 that he purchased shortly after obtaining his private certificate.
Bill went on to earn his flight instructor certificate on December 15, 1965, and provided his first flight lesson just two days later. He founded Twin Ports Flying Service in September 1966. The business, a family affair involving his wife, Kathy, and their children, provides the typical services: line service, flight instruction, aircraft rental, knowledge testing center, and pilot practical tests. Not so typical is the fact that the business continues to thrive more than 50 years after its founding.
In 1969, the City of Superior named William Amorde airport manager for the Richard I. Bong Airport (SUW), a position he continues to hold. Under Bill's expert guidance the airport continues to improve and expand.
Today, Amorde holds the following certificates/ratings: Airline Transport Pilot ASE, Commercial ASES, AMEL, Rotorcraft-Helicopter and Gyroplane, Glider, Lighter-than-air Free Balloon, and Instrument rating. He holds a Gold Seal Flight Instructor Certificate (CFI) with ASEL, AMEL, Instrument, Glider, and Rotorcraft-Helicopter. His also holds a Mechanic Certificate with Airframe and Powerplant ratings (A&P) as well as the Inspection Authorization (IA). He became a Designated Pilot Examiner (DPE) for the FAA in July1976. He has given nearly 4,000 flight tests.
Amorde is a tireless aviation community builder, airport promoter, and aviation advocate. He supports aviation education through grade school tours of the airport, classroom instruction for Air Force and Marine ROTC, and programs at both the University of Wisconsin-Superior and the University of Minnesota-Duluth. He also provided ground and flight instruction for the Lake Superior College (Duluth) aviation program. Amorde actively supports local aviation organizations, such as EAA Chapter 272 and the Superior Squadron of the Civil Air Patrol.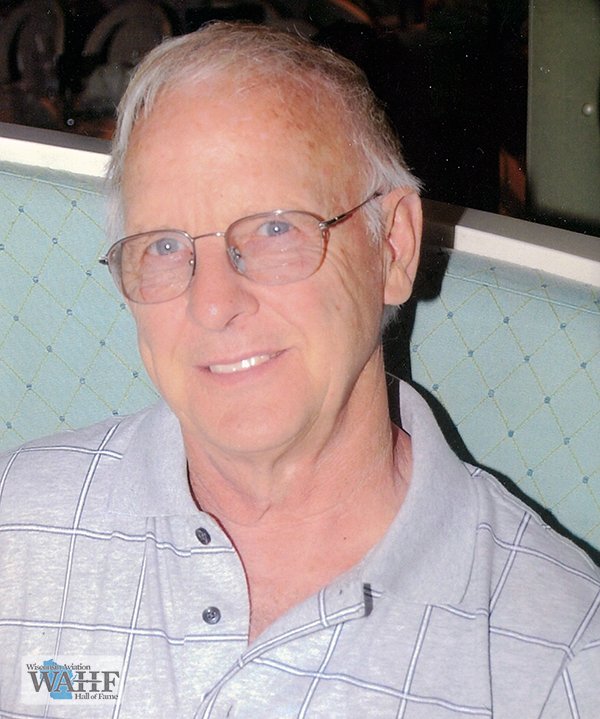 Bill Amorde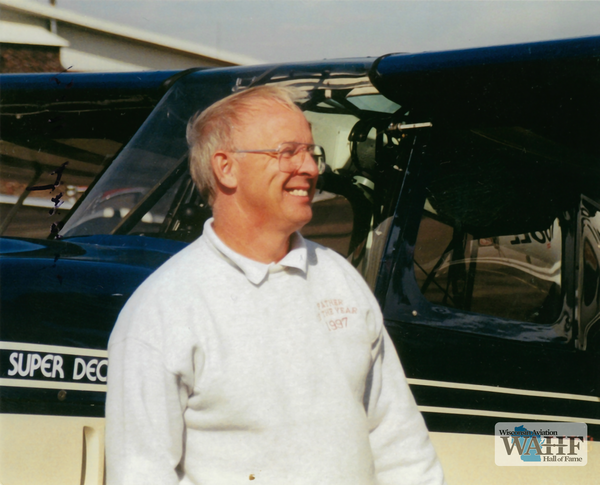 Bill Amorde Super Decathlon