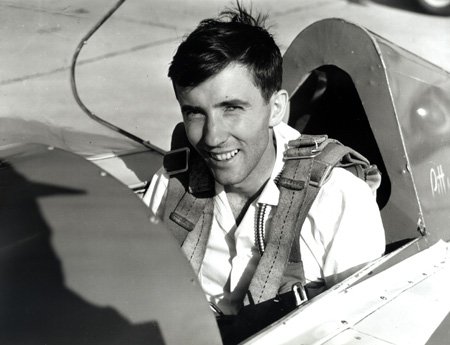 Bill Brennand in a Pitts Special - Submitted photo (1951)
William Brennand
Born: August 20, 1924
Died: March 14, 2017
Inducted: 1995

William Brennand was born in Oshkosh, Wisconsin, attended rural grade school, Oshkosh High School and one year at the Oshkosh Teacher's College. He started flying in 1943, soloed in November and received his private pilot certificate in April, 1944. His training was through Wittman Flying Service. He added additional ratings that included: commercial pilot certificate, August, 1945; flight instructor, April, 1946; multiengine rating, May, 1949; mechanic certificate, 1951; instrument rating, 1952; Inspection Authorization, 1955 and seaplane rating, 1955.
He worked for Steve Wittman from 1943 to 1950. His first air race was the 1947 National Air Race in Cleveland, OH where he took first place in his class. He took first again the next year in Miami and again in Cleveland in 1949 (Wittman was third). Racing against Wittman in Miami in 1949 Brennand took second place, Wittman beating him out. Three races in 1950 earned another 2 first place finishes and a second, again losing to Wittman. In races in Detroit in 1951 he finished in fourth and again in 1952 he finished in third place.
Brennand ran a small FBO from 1953 to 1993 specializing in used aircraft sales, flight training, maintenance and rebuilding aircraft. Most significant restorations included Stearman, Staggerwing Beech and a Trimotor Stinson Airliner. Bill also flew as a corporate pilot and was chairman of the EAA Seaplane Base for over 20 years. Bill shared some air racing history with an audience in Oshkosh on October 16, 2007. While describing an image, Bill was asked about his age and background. Listen to this 32-second clip for his answer. During this 30-second clip Brennand describes working with and for Steve Wittman in the early 1940s.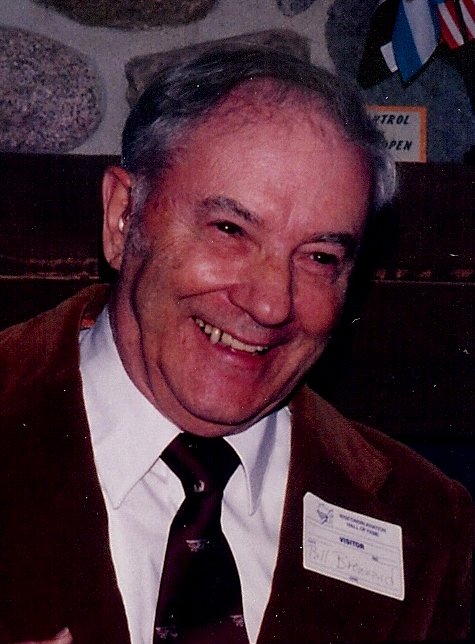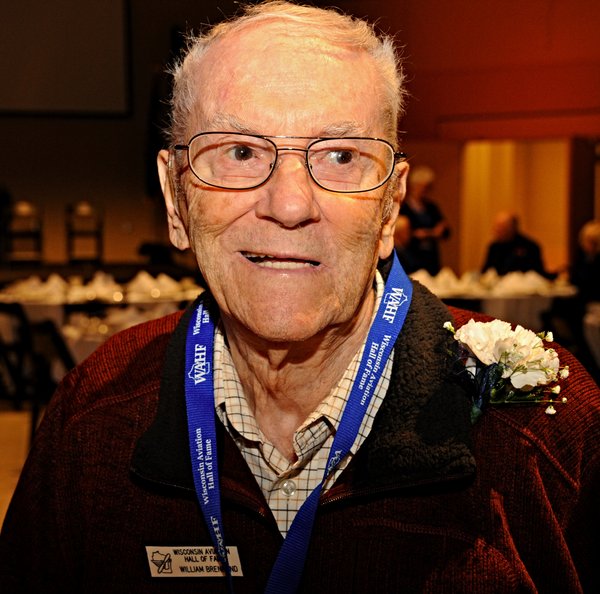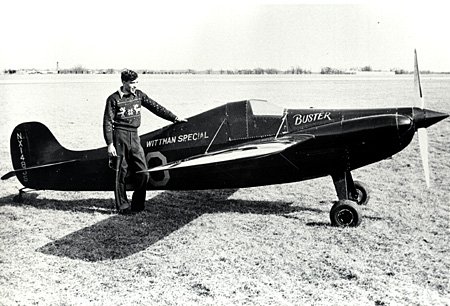 Brennand poses with a favorite ride - Buster - Submitted photo