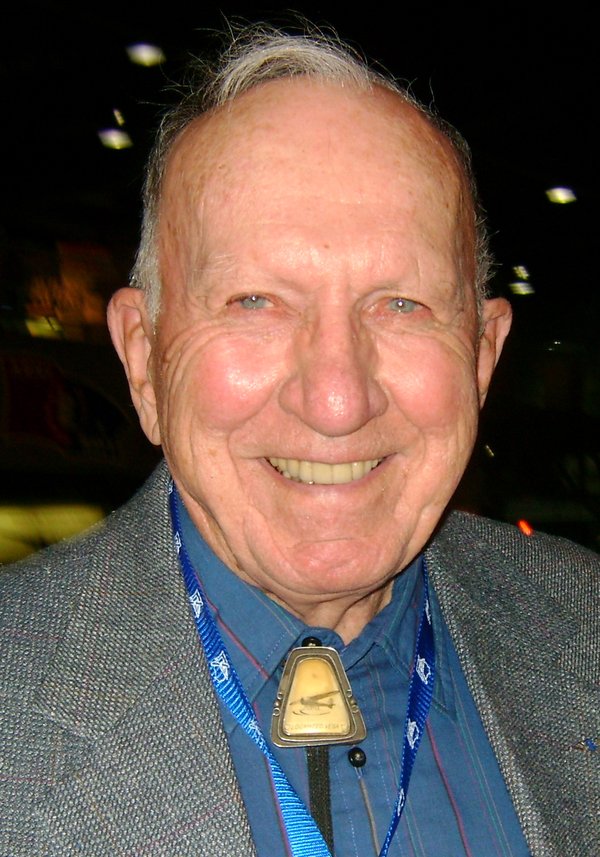 William M. "Bill" Rewey
Born: November 23, 1927
Died: February 11, 2019
Inducted: 2011

Born: 11/23/1927
Inducted: 10/29/2011
Born in Marshfield in 1927, Bill Rewey started flight training on the grass runways at the local airport in the spring of 1945. He moved to Madison that summer and enlisted in a U.S. Navy program that provided university credit and flight instruction.
After two years, he was assigned to Naval Air Stations Pensacola, where he flew North American SNJs and Jacksonville, where he earned his wings in the Vought F4U Corsairs. Later he was assigned to Naval Air Station Norfolk to fly Grumman TBM Avengers in an anti-submarine squadron.
Discharged in 1950, Rewey returned to the UW-Madison, worked briefly for North American Aviation in Ohio, then came home to Madison in 1953.
A busy career as a mechanical engineer and parent kept Rewey out of aviation until the 1960s, when homebuilding and Experimental Aircraft Association brought him back. He purchased plans for a Pietenpol Air Camper and started down the road that made him a nationally acknowledged expert in building, restoring, and maintaining Pietenpols. Through articles, workshops, presentations at EAA and Pietenpol events, over the phone and by mail, Rewey shared his homebuilding expertise. Far and wide he became known as "Mr. Pietenpol."
He also helped introduce aviation to future generations and shared his love of flying open cockpit airplanes by giving more than 600 youngsters their first flights in the Young Eagles program. Of the Young Eagles flights in his Pietenpol he has said, "It's fun to get an instant response from the kids. There's the mystique of the open cockpit."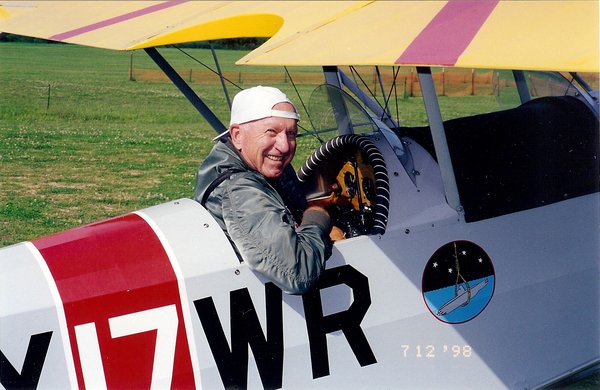 Bill in his Pietenpol NX17WR - Submitted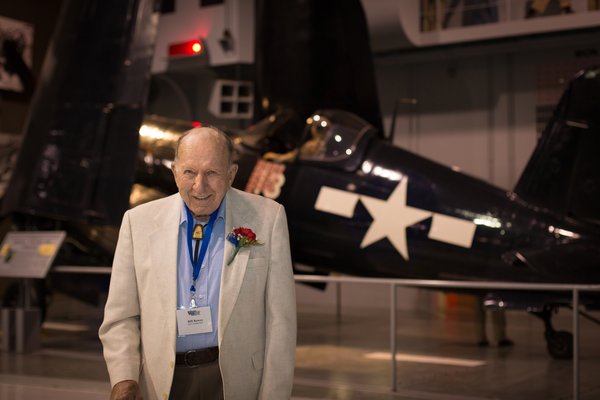 Bill Rewey in front of Vought F4U "Corsair" - Jessica Voruda